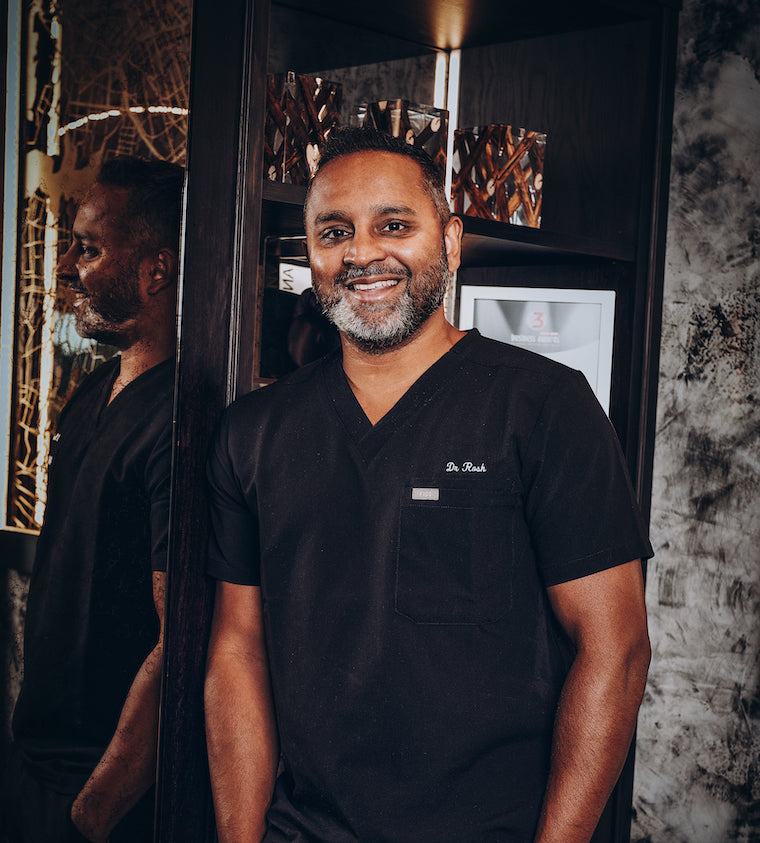 Dr Rosh
CEO & Medical Director at KLNIK
An experienced GP, cardiologist and aesthetics practitioner, Dr Rosh has spent almost 20 years working in medicine. After graduating from Manchester University in 2004, Dr Rosh worked as a Junior Doctor at Wythenshawe Hospital before moving to the Cardiac MRI Research department at the Texas Heart Institute. During this period Dr Rosh carried out pioneering cardiac MRI research, published a book chapter and an article in Circulation, one of the world's leading heart journals, and was offered a residency – which would have made him the youngest cardiologist in America.
Instrumental to the modern aesthetics industry, Dr Rosh has become a highly regarded figurehead, with a reputation for developing new skills, techniques, and practices. He was a pioneer in natural aesthetics, providing results that people notice as refreshed, rejuvenated, and restored while taking into account your anatomy to maintain your natural beauty. Dr Rosh is the CEO and medical director of KLNIK, an award-winning luxury clinic in the heart of Cheshire with spoke sites on Harley Street London and Manchester Harvey Nichols. He boasts one of the most exclusive client lists in the world including some of the most famous actors, models and footballers on the planet. His artistry allows for subtle results which aren't obvious or appear unnatural, proving to be well-liked by many celebrities.
My brand new podcast where I'll be inviting friends, celebrities, and CEOs, to talk about how they are using their influence and voice for good. As an experienced GP, cardiology and aesthetics practitioner who has spent 2 decades working in medicine, I can promise you that this podcast will be the first of its kind.
Stay up to date with our latest developments