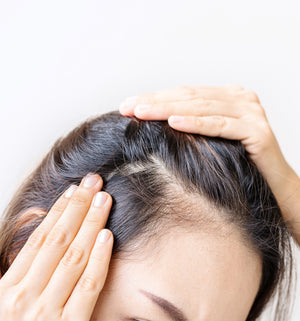 What is hair loss and what can we do to treat it?
Hair loss is different to hair thinning in the fact that the lost hair isn't replaced by new hair. This is more common in men and is a natural part of ageing. This is therefore influenced by our genes but can also be affected by life style choices such as diet and stress. Many medical conditions can also play a role in hair loss, more specifically auto-immune disease such as alopecia.
If you are suffering from hair loss KLNIK may have the solution for you! Our PRP technology offers an effective solution for hair regrowth. This involves the seperation of your own blood to obtain a volume of growth factors. This is then injected into the area. We offer single sessions however we do recommended a course of sessions to see the best results.
This treatment has a plethora of uses. At Klnik we are able to treat issues such as scar treatment, wound healing and trauma. We also offer the option of Hydrafacial technology for the scalp. This works by hydrating the scalp for healthier and fuller looking hair.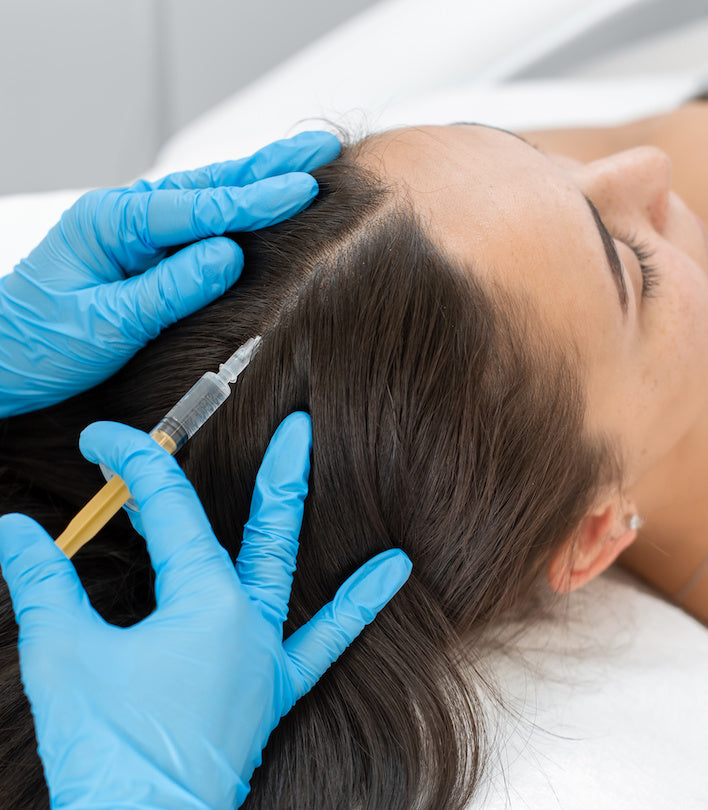 " Our revolutionary PRP treatment aids treating hair loss, healing the folicles and promoting hair growth. With the use of your own blood cells, this treatment is one of a kind, boasting magnificent results "
Dr. Rosh
As seen in
Frequently Asked Questions
PRP are platelet-rich plasma injections using the patients own blood cells to accelerate healing in a specific area.

The treatment may feel uncomfortable at times however we use a numbing cream which should make the process a little easier for you.

We are one of the three clinics in the UK to perform Angel PRP. Angel PRP is considered the best on the country guaranteeing to provide the most effective results

No, there is no down time to this treatment and you can return to work straight away.

Most people will be eligible for PRP however it is not recommended for anyone who is positive for hepatitis C, HIV or AIDS.

You should expect to see new hair growth and thickening of the hair.

After PRP treatment you are advised to keep the area clean and avoid the gym for 2 hours. Due to the volume of blood taken, you are also advised to not undergo any strenuous activities or heavy lifting

No, there are no side effects associated with PRP as it uses your own blood.
Book A Consultation
If you would like to find out more about our treatments or memberships then please do not hesitate to get in touch with us. Please telephone, email or complete the form below.