Fat Freezing and Dual Sculpting
CoolSculpting
What is Coolsculpting?
The CoolSculpting fat-freezing procedure is an FDA cleared, non-surgical fat reduction treatment referred to as cryolipolysis. This treatment works by cooling the fat cells enough to kill or break the cell membrane of the adipose (fat cell). Remarkabley the fat freezes faster than the surrounding tissue and therefore surrounding cells are not effected. The body clears away the debris from the broken cells naturally through the lymphatic system. Clinical results show the number of fat cells can be reduced by 20% to 25% in just on session. This is a huge difference compared with competitors.
KLNIK are proud to offer DualSculpting, the multi site treatment of CoolSculpting, using multiple applicators for a faster treatment time. CoolSculpting can target key areas and treatment points, including:
Submental Region (Double Chin)
Abdomen
Flanks (Love Handles)
Arms
Chest
Thighs (inner and outer)
Bra/Back
Knees
Auxiliary puff (front bra area)
What happens on the day of treatment?
Following your consultation, a medical questionnaire will be filled out which will deem whether you are suitable for treatment. A consent form will need to be signed before treatment can be commence.
A series of before and after pictures will also be taken at various angles and expressions. This will therefore allow us to compare the outcome of your treatment to ensure we reach your desired result. 
During your treatment, an anti freeze wipe, gel pad and applicator will be applied to the target area. The Coolsculpting applicator delivers controlled, even cooling to targeted fat. This is important to achieve even fat loss and is possibly the biggest selling point of Coolsculpting.
During your procedure, feel free to watch Netflix on our in house system, check your emails or even take a nap.
Once the applicator has stopped, the fat will be massaged for a minimum of 2 minutes per area, this can feel slightly uncomfortable as the tissue returns to body temperature.
You may experience mild sensations of pulling, tugging, mild pinching, cold, tingling on the treatment site. These sensations subside as the area becomes numb. 
What are the benefits of cool sculpting?
At KLNIK we offer complimentary consultations, where the aesthetician creates a tailored plan, specific to your needs, shape and desired results. It may take as little as one visit to achieve your goals. Other benefits include:
Fast results - this will begin to show from 4 weeks post treatment and can take up to 12 weeks (16 on thighs) for the full result.
Reduce Fat by a minimum of 20% per session
Combine with other treatments for faster results
Non surgical
Fat is permenantly destroyed
No time off work
KLNIK was one of the first clinics in the Uk to offer Coolsculpting treatments. Boasting a vast amount of treatments to compliment Coolsculpting, any or all of these can be added to your body contouring journey.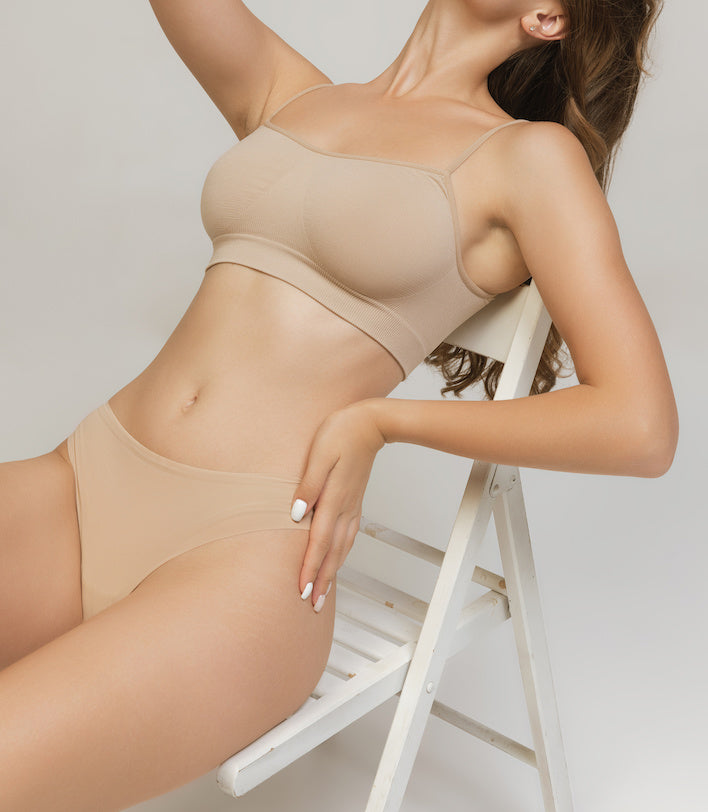 Cool sculpting
Before and After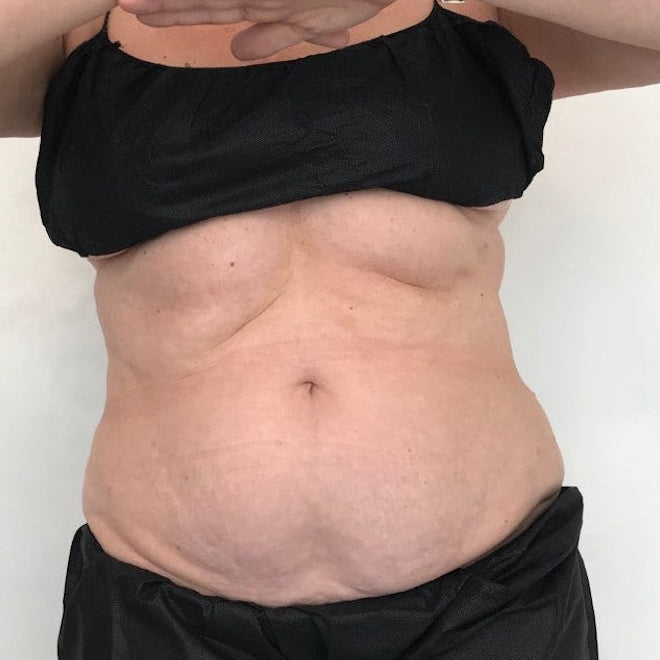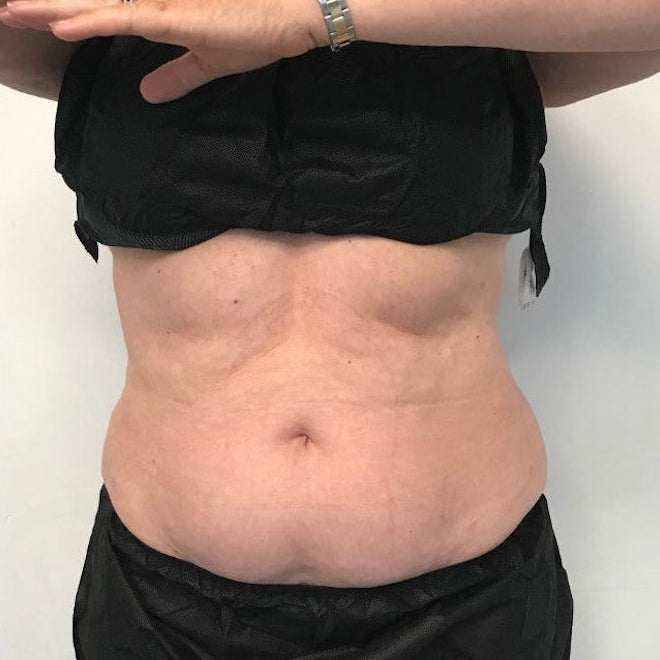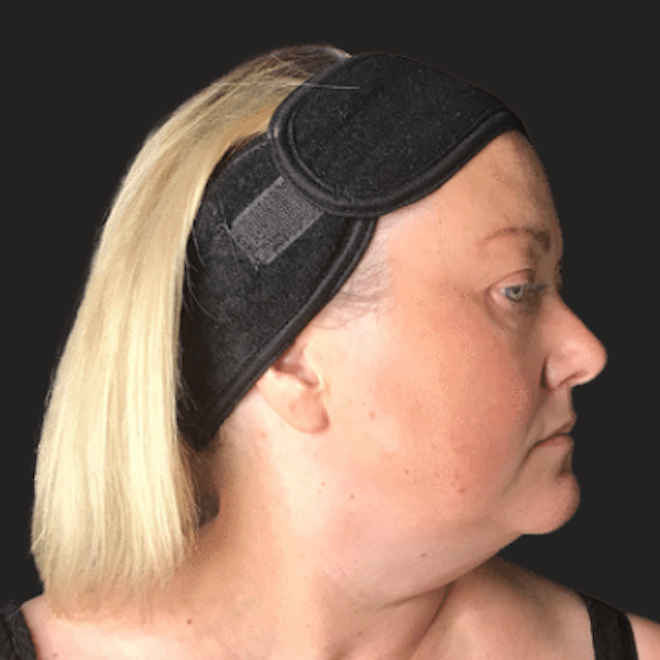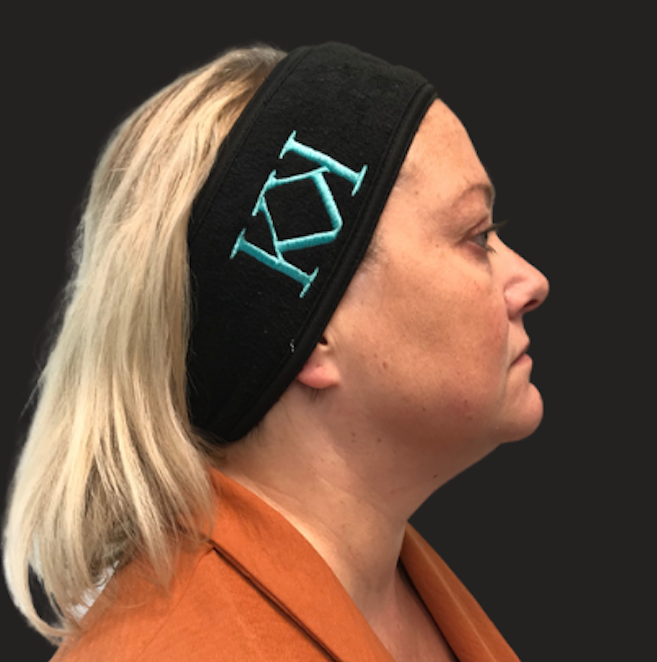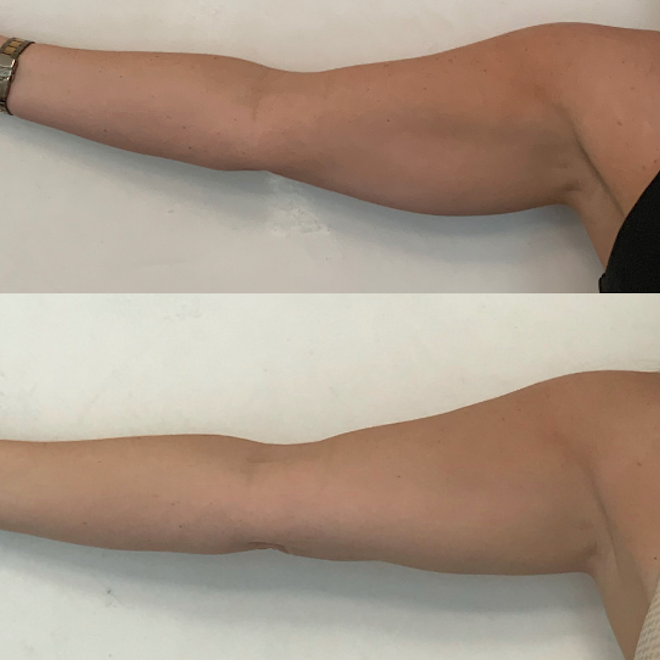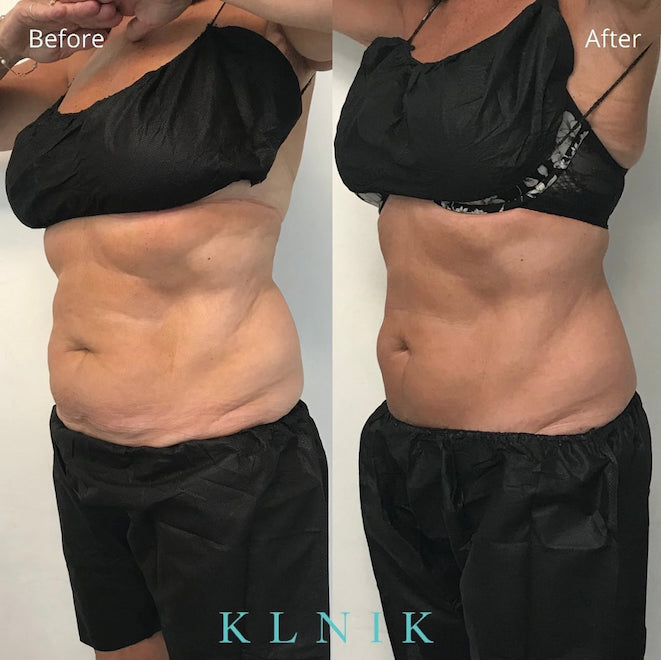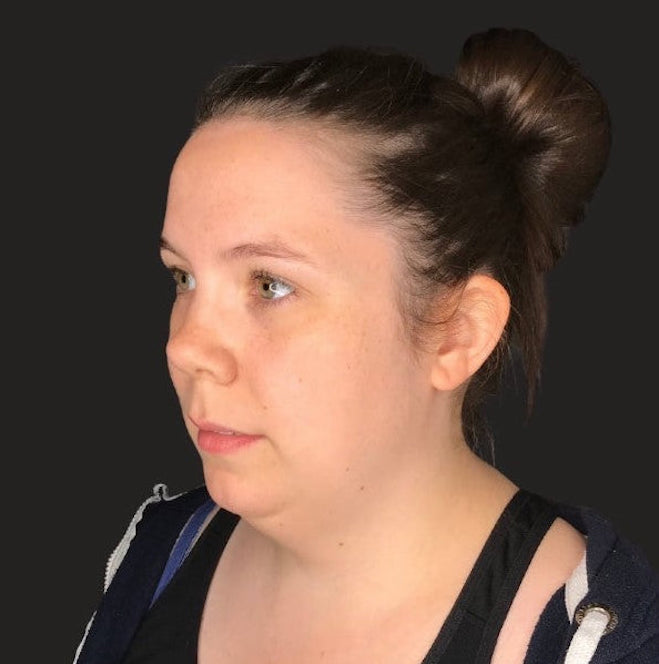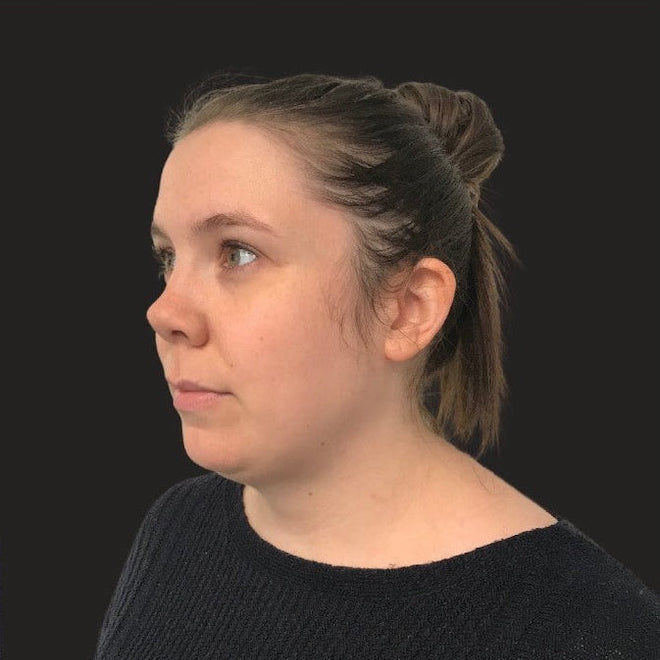 CoolSculpting treatment at KLNIK
"Coolsculpting in my opinion is the best treatment to effectively reduce fat by freezing the fat cells. This revolutionary treatment has ultimately changed the way in which we can sculpt our bodies. Don't consider cheaper alternatives which do not have coolsculpting's safety profile"
Dr. Rosh
As seen in
Frequently Asked Questions
CoolSculpting works through the use of a specialist device which delivers precisely controlled cooling, targeting the fat cells underneath the skin in the treatment area. These frozen fat cells are then destroyed, and your body naturally eliminates them over time.

The controlled cooling of the CoolSculpting procedure targets and eliminates only fat cells. Other treatment modalities, such as lasers, radiofrequency and focused ultrasound, affect fat cells and may affect other adjacent tissue in a way that is not comparable to the CoolSculpting method of Cryolipolysis®. CoolSculpt is the only FDA cleared machine of its kind.

Patients experiencing fat layer reduction show persistent results at least 6 months after the CoolSculpting treatment. The procedure is permanent on those fat cells, however excessive weight gain in the future can cause new fat cells to be created. The results in this case are compariable to liposuction, without the invasive procedure and downtime.

The ideal candidates for the CoolSculpting procedure are relatively fit, but have some modest-size fat bulges that are not easily reduced through diet and exercise. They are seeking spot reduction for specific areas of fat, but are not considering a surgical procedure.

This is client dependant. Small areas such as chin are unlikely to have a recovery time. Larger areas using plus size applicators and multiple treatment sites, such as the abdomen, may feel uncomfortable to touch for several days. Brusing, strong swelling and tenderness are normal side effects of this procedure. You can return to normal activities immediately.

The CoolSculpting procedure is not intended for weight loss or obesity, and it is not a substitute for invasive methods such as liposuction.

CoolSculpting is the only fat freezing treatment which has been cleared by the FDA (Food & Drug Administration in the USA). Extensive research and medical papers have been published about CoolSculpting and over five million treatments have been performed.

The CoolSculpting procedure is completely non-invasive, which allows immediate return to normal activities such as work or exercise. Redness may appear in the treated area, and may last from a few minutes to a few hours. Some localized bruising or swelling may occur, which clears within a few weeks. Many patients experience a temporary dulling of sensation in the treated area, lasting 1 to 8 weeks.

The CoolSculpting treatment is designed to reduce fat bulges under the chin, on your thighs, abdomen, love handles, back fat, underneath the bottom and in the upper arm area. Our experienced aestheticians will create a customised treatment for you which is not only tailored to your body but your individual goals as well.

Coolsculpting is not painful, but you may experience intense cold during the first few minutes of the treatment. Some clients have also said that they felt a slight tugging as the suction pad was applied.

After the treatment, you may experience some tingling when the treatment areas is massaged.

Most Coolsculpting clients start to see results from 1 to 2 months after their first treatment, but your body will continue to flush out the frozen fat cells for between 4 to 6 months after treatment.

As the Coolsculpting treatment destroys the targeted fat cells, these cells are permanently removed. However, if you don't maintain a healthy diet and exercise, this may lead to weight gain and the existing fat cells will expand in size. If this occurs it is possible to return for more treatment.

The Coolsculpting treatment in itself does not require much preparation. We would reccomend you wear comforatble loose clothes to your apppointment if you are treating the body. We would advise drinking plenty of water before and after the treatment.
Book A Consultation
If you would like to find out more about our treatments or memberships then please do not hesitate to get in touch with us. Please telephone, email or complete the form below.