T-Shape 2
Sculpting, tightening and cellulite reduction
What is T-shape2?
The T-Shape 2 multisystem is an effective solution for immediate remodelling of the shape of the body. At KLNIK we specialise in Radio Frequency (RF) skin tightening and cellulite reduction for the body using T-shape 2 from Baldan.
T-Shape 2 is fantastic for areas needing smoothing and tightening and for cellulite reduction. Effective in assisting with looser skin or stubborn cellulite to help improve the appearance of the tone and texture on the whole body. This treatment is one of the newest and more innovative machines currently available and can be tailored to the individual's needs, stimulating the formation of new collagen to fill and firm the skin.
T-Shape 2, includes Bipolar Radio Frequency, LLLT laser and infra red light to combat fat deposits, improve tissue elasticity, as well as vacuum massage for deep lymphatic drainage. All helping to provide, tighter, firmer, cellulite free skin!
If you're looking to tighten areas of your body, such as lifting the buttocks, arms, abdomen and thighs then the polar handpiece is effective on adipose fat tissue to reduce volume and diminish dimpling. This treatment is great for those areas that fat freezing is unsuitable for. Alternatively, T Shape works effectively post-surgery/fat freezing to tighten and smooth the skin. By combining our roller hand piece in to your treatment we are able to deliver laser and multipolar radio frequency combined, not only will this provide tighter skin, it is also an excellent solution for treating cellulite! Many clients combine this with  EMSCULPT  for muscle toning.
Why use T-Shape 2?
Unlike competitors the T-Shape 2 boasts a thermal imaging camera aimed at the treatment area. The built in laser detector will collect the temperature in 64 different points, calculate the average temperature and store the thermographic map to show to you the progress you have achieved at the end of the process!
A state of the art addition to the T-Shape machine is the thermoscanner hand piece, the laser beam detects different textures such as cellulite in its various stages, providing the perfect targets for your aesthetician to work on. The motorised roll hand piece will then reshape these areas whilst also improving cellulite, increasing blood circulation and stimulating lymphatic drainage. Simultaneously both laser and radio frequency can then be calibrated to the point required for maximum effect. 
The large multipolar hand piece is used for body slimming and muscle relaxation, the combination of multipolar radio frequency and LLLT laser creates intense thermal heat in connective tissues, resulting in localised reduction of skin laxity, suitable for back, thighs abs. Whereas the medium hand piece is used for arms calves and neck.  The updated T-Shape 2 includes the revolutionary 45 silicone sphere head that induces a beating massage, generating a deep vibration of the adipose tissue for increased tissue oxygenation and reduction in fluid retention. T-shape 2 has the ability to treat every client with measurable results. T shape effectively reduces body circumference and size. All this technology combined ensures you will see a great result.
What happens on the day of treatment?
- Following your consultation, a medical questionnaire will be filled out which will deem whether you are suitable for treatment. 
- A series of before pictures will also be taken to allow us to compare the outcome of your treatments to ensure we reach your desired result. 
- Your skin will then be cleansed and a gel applied to your skin. This will allow for the the head piece to glide over your skin more efficiently.
- The treatment should feel relaxing however you may feel some pressure at points due to the vacuum and thermal heat emitted by the apparatus. This aids with blood circulation and lymphatic drainage.
- Following the treatment you are advised to drink plenty of water. This will aid in removing any toxins and will eliminate fat more effectively.
What are the benefits of T-shape2?
T-shape 2 has a number of benefits when used correctly. These include:
-2 lasers, RF and lymphatic drainage all in one treatment
-New microvibration compression head for detoxyfication
-Mesosphere handpiece for better absorption of products
-Perfect for toning and firming and reducing cellulite
-Thermal imaging to track results and provide more accurate treatments
-Pain free treatment and non-invasive
-Immediate results that progress overtime
-Excellent if you prefer no downtime
-Sessions can be twice weekly
-Regular treatment can reduce the return of cellulite
-Suitable for all skin types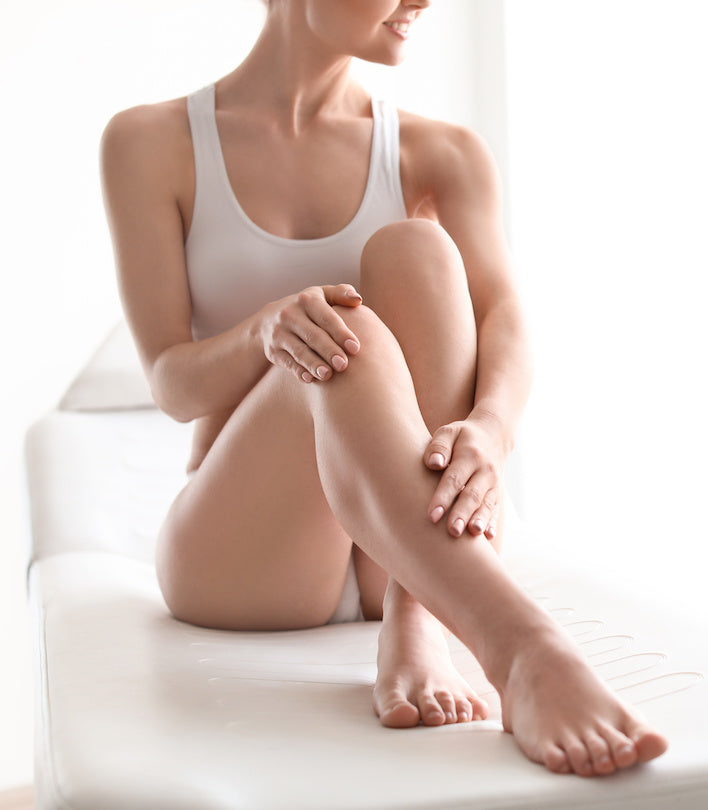 T-shape 2 treatment
Before and After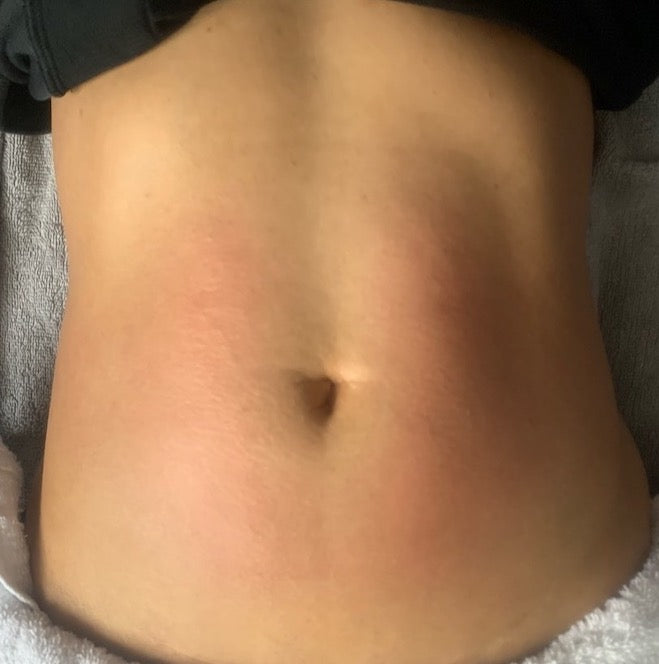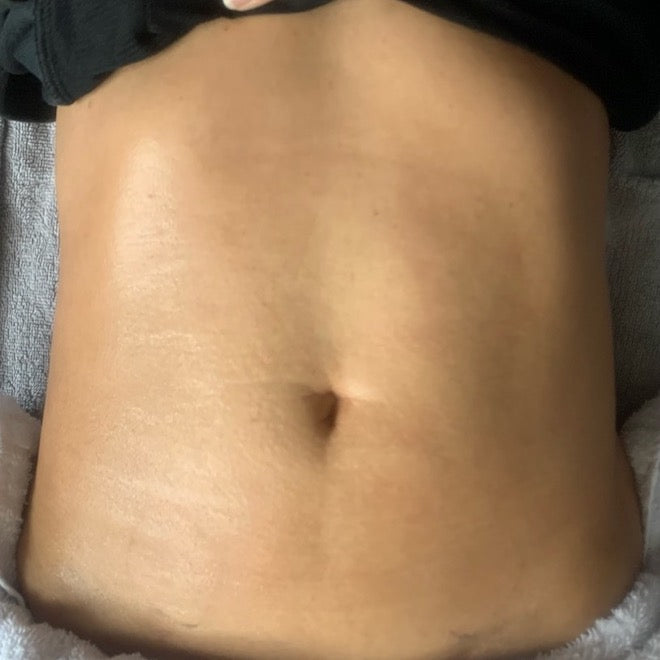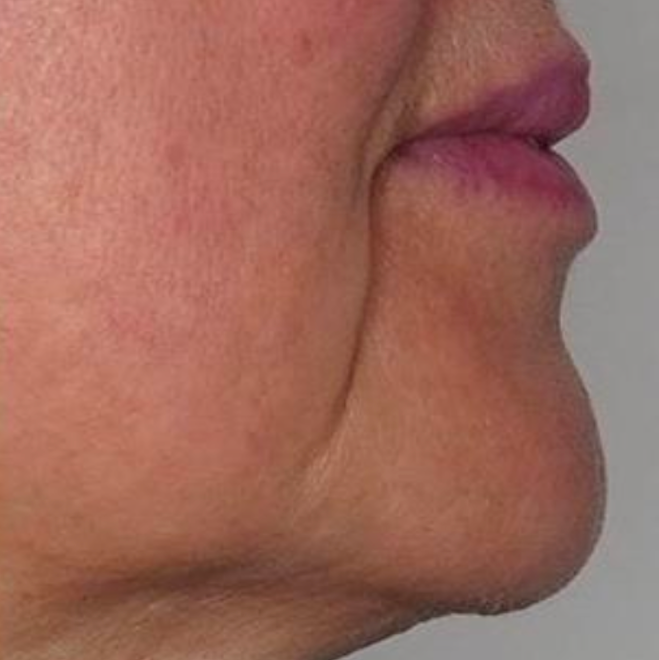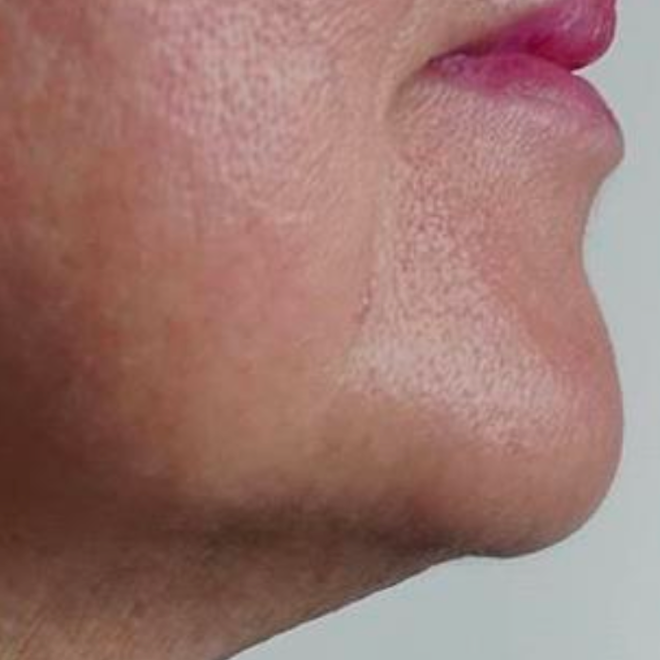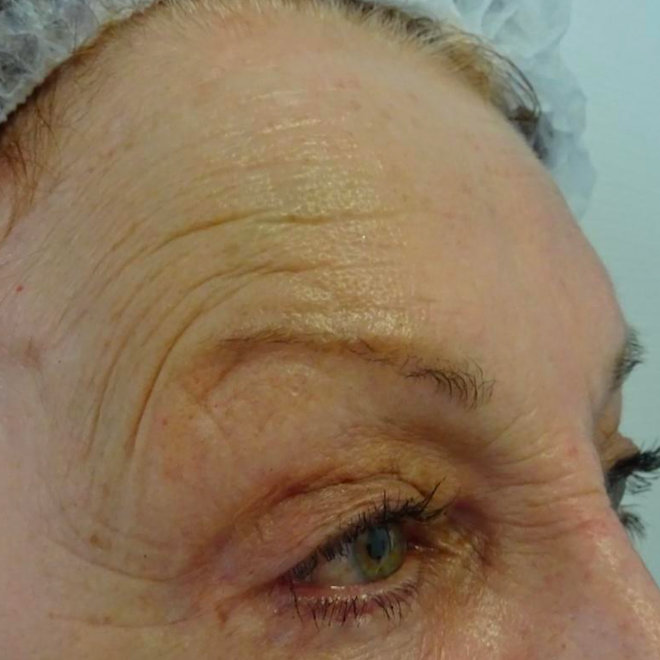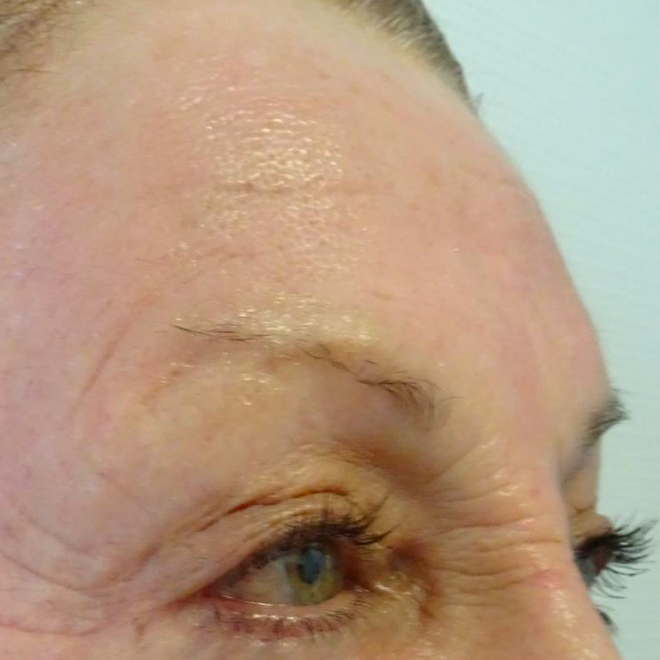 "The innovative technology of T-Shape 2 utilises radio-frequencies to both sculpt and lift both the face and body. With a variety of applications t-shape 2 can even combat the appearance of cellulite to give you skin the smoothest appearance"
Dr. Rosh
T-Shape 2 Skin Tightening and Cellulite Reduction
As seen in
Frequently Asked Questions
This treatment is suitable for anyone looking to improve the appearance of cellulite or skin texture and loose skin (particularly popular on the abs post partum, and 'bingo wings').

We reccomend 2 sessions per week for optimum results.

Most clients will undergo between 6 and 12 treatments to achieve the desired result for their body.

KLNIK is one of the first in the UK to have the new T-Shape 2, providing stronger, more effective and longer lasting cellulite and skin tightening RF treatments.

There is no recovery time, redness is normal and will subside over the course of the day.

Yes, once the recovery has finished, T-Shape 2 is a great way to maintain your liposuction results. Many patients suffer with fluid retention post surgery, T-Shape 2 can help maintain a sculpted body and reduce water retention, leading to less cellulite.

The visibility of cellulite depends on a few different factors;

Hormonal factors- oestrogen plays a big part in the appearance of cellulite which is why mostly women are affected.

Lack of exercise- those that are less active are more likely to have cellulite, this can be due to the lymphatic system, which is greatly improved with an active lifestyle.

Ageing- tone and elasticity are lost as we age and our collagen starts to deplete, this can make the appearance of cellulite much worse,

There are several handpieces that will be used in conjunction with your needs. Larger handpieces are suitable for the bum, thighs and abdomen. Whereas smaller areas such as the arms, face and neck can also be treated. At your consultation the aesthetician will choose the best hand pieces to suit your needs, creating a tailored treatment plan.

A healthy diet and lifestyle will help support your Tshape 2 treatment results.
Book A Consultation
If you would like to find out more about our treatments or memberships then please do not hesitate to get in touch with us. Please telephone, email or complete the form below.