Emsculpt
Abdomen, buttocks, arms, calves, and thighs
What is Emsculpt?
Discover a ground breaking procedure EMSculpt at KLNIK Wilmslow. A high intensity focused electromagnetic machine, one session causes thousands of powerful supra-maximal muscle contractions, important for toning muscles. These contractions force the muscle tissue to adapt to extreme conditions and causes restructuring of the muscle hypertrophy. This forms new protein strands and muscle fibres. 
One session causes thousands of supra maximal muscle contractions – unachievable in a 30 minute gym session. Improving the muscle tone and strength of the muscles, giving a 16% increase in muscle mass. And on all body areas (except buttocks) an average fat reduction of a huge 19%!
More and more people are seeking out effective non-invasive cosmetic procedures to meet their needs. For this reason, the EMSculpt treatment is perfect for those looking to tone and tighten areas such as Abdomen, calves, triceps and biceps in as little as 30 minutes. As well as building the buttocks for a Brazilian bum lift like no other! EMSculpt is the first and most effective EMS (electro magnetic muscle stimulation machine) machine of its kind to reach the UK! KLNIK was the first UK-based clinic to offer this amazing fat burning procedure and muscle builder outside of the USA. Whether it's to support your journey at the gym or get you beach body ready, a course of 4 can be completed in less than 2 weeks! Results are seen straight after your first session!
What is the procedure for Emsculpt?
After having your consultation and medical assessment with a highly trained Consultant, you can be booked in for your first of four sessions. These sessions are spaced out once every 48 hours for the best results. Once you enter the luxury clinic you will have your professional photos taken to allow you to see the progress throughout your sculpting journey. The final photos will be taken at your review 4 weeks after the last session.
You will then lay on the treatment bed, positioned comfortably with pillows. The Emsculpt treatment paddles will be placed on each buttock for 30 minutes simultaneously– no messy gel required! The paddles will be held in place with a large band that's fixed around the area. The treatment will begin with lighter contractions and increased to your comfort level. You can then relax watching Netflix, listen to music, read or fall asleep! There's no down time so you can leave the Klnik feeling like you can carry on with your daily routine.
What are the benefits of Emsculpt?
Pain free
Non surgical treatments
No down time – straight back to work
Instant results that will keep improving for over 6 weeks
No muscle soreness
Support your exercise journey
Equivalent to 20,000 squats in 30 minutes
Natural augmentation – great alternative to surgery
Over 20 peer reviewed publications regarding the efficacy off Emsculpt
Over 800,000 treatments globally
What areas can I have Emsculpt?
There are numerous muscles in which Emsculpt can be used. The most popular areas are the abdomen, buttocks, arms, calves, and thighs. Not only does it build muscle but helps in fat reduction.
Ideally the patient who will be having the procedure will have a healthy BMI with relatively low body fat. However there are a few limitations to who is eligible for Emsculpt.
You are not eligible for Emsculpt if:
You are pregnant or breast feeding
Have a cardiac pacemaker, defibrillator, implanted neurostimulator, drug pump or electronic implanted device.
Have the contraceptive coil
Any permanent implant within the body
For abs - no belly button piercings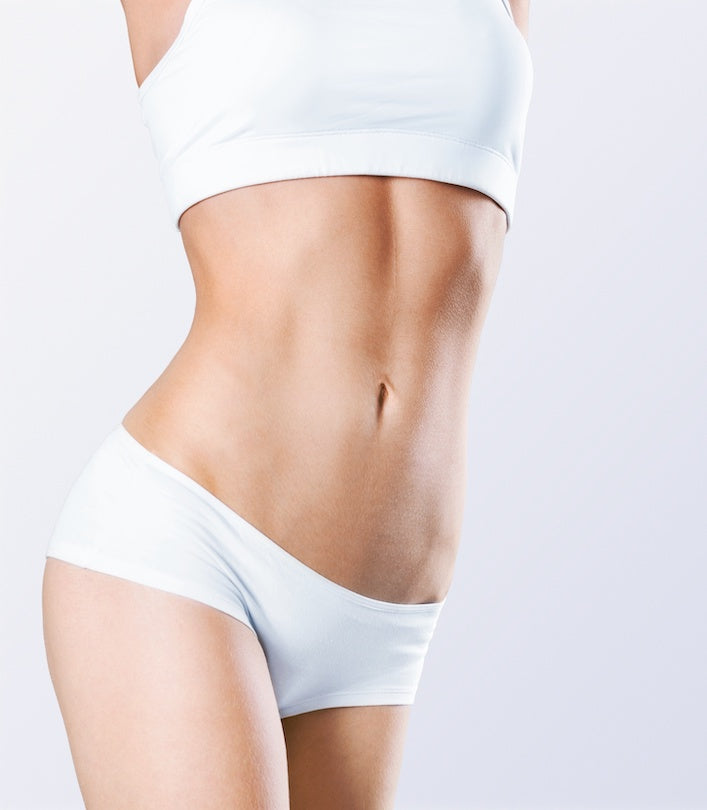 Emsculpt
Before and After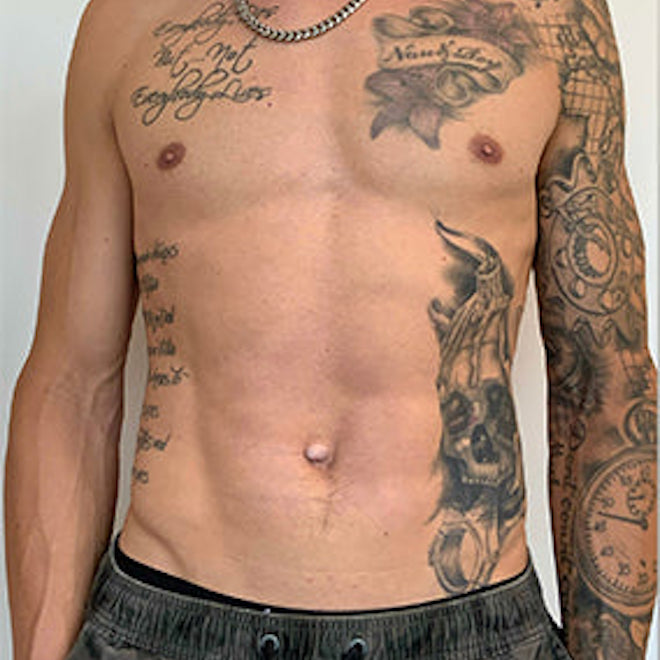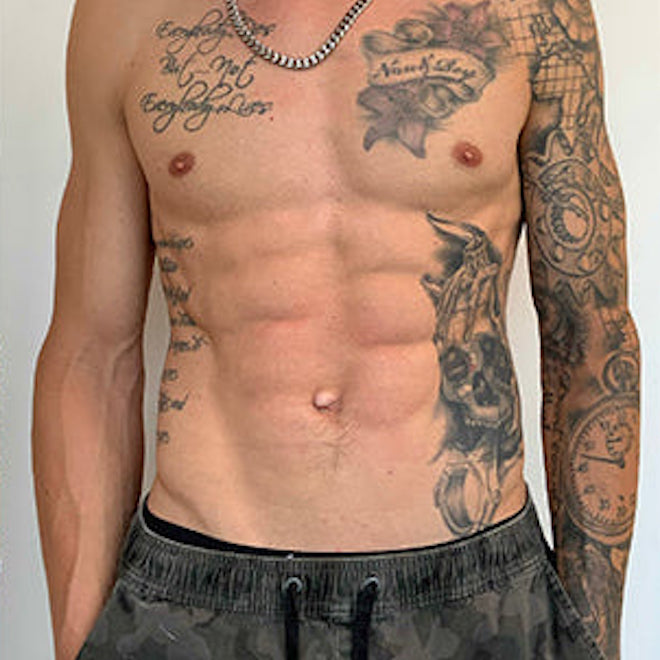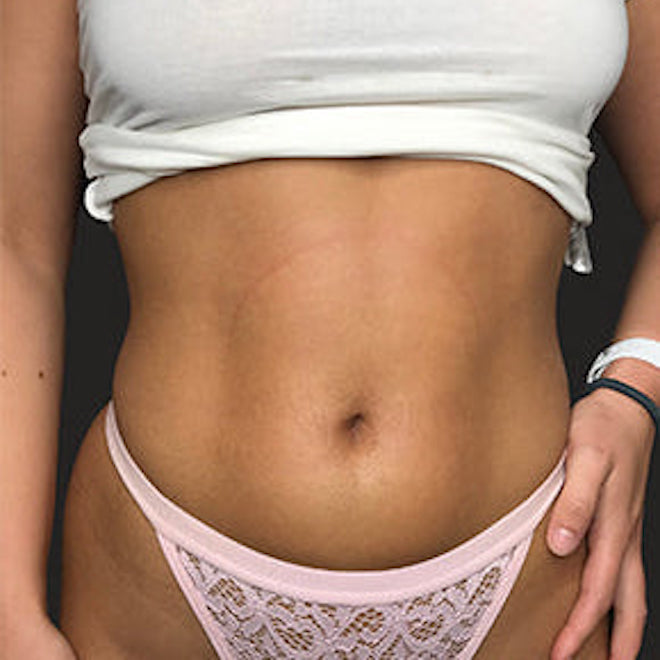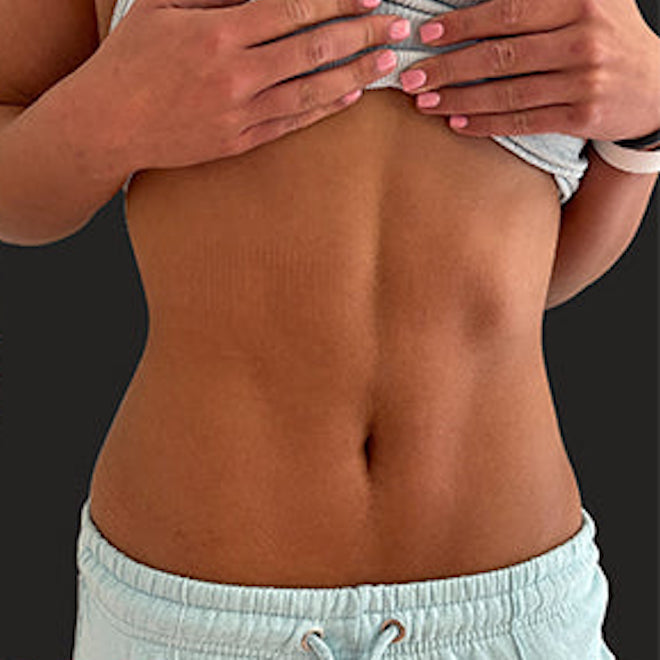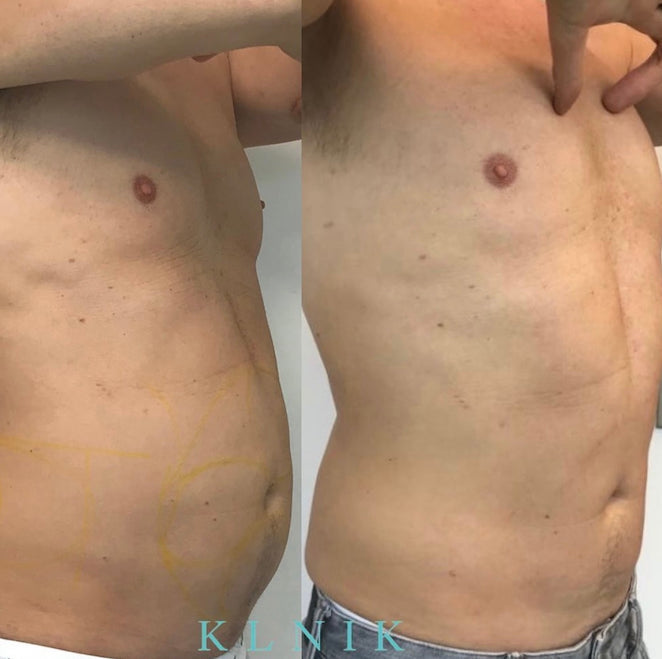 Emsculpt muscle building procedure
As seen in
Frequently Asked Questions
The 'pads' are placed on to the treatment area and secured with an elastic wrap to ensure they don't move and for added comfort. The EMSculpt treatment takes 30 minutes at each visit, 4 visits are recommended for desired results. You can lie back and watch TV in our luxury treatment rooms and then head straight back to work following the procedure.

Prices start from £500 for a single session. However, courses of 4 are discounted

Results are proven to provide every client with a 16% increase in muscle mass and 19% reduction in fat tissue.

Absolutely not! Body contouring and body sculpting with EMSculpt feels like light contractions on the treatment area and can be adjusted to your comfort level.

Anyone can benefit from EMSculpt body contouring procedures. An ideal candidate for abdomen Emsculpting would be a client with less than 1 inch of body fat visible to then see results. All other areas are suitable as the volume of the area will increase with muscle stimulation. Book a free consultation with one of our technicians to check your suitability.

No, EMSculpt will not change your weight

Cosmetic body contouring can be done as often as you like to achieve the desire result. Typically the course of 4 will be carried out once every 48 hours over a 2 week period. The courses or top up sessions can be repeated at any stage.

Results can be seen after the first session and will continue to improve over the following 6 weeks.

No, muscles weaken over time when they are not used. Therefore, unless you are a regular gym goer, you may find you need 6 monthly top up sessions to maintain the results.
Book A Consultation
If you would like to find out more about our treatments or memberships then please do not hesitate to get in touch with us. Please telephone, email or complete the form below.