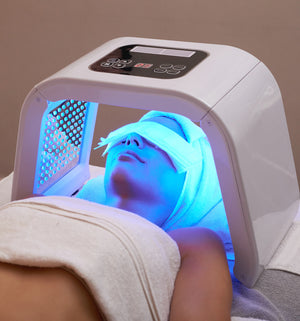 Dermalux Facial
Tri Wave LED Phototherapy
What is the Dermalux Tri-wave LED Facial?
LED Light Therapy is a revolutionary non-invasive treatment that uses the power of light to rejuvenate, repair and revitalise the skin. It instantly energises skin cells to revitalise a dull and tired complexion. A course of treatment offers long-lasting results, stimulating the skin's natural rejuvenation and repair processes to promote healthy looking skin, accelerate cell renewal and resolve a range of skin concerns. Great skin doesn't happen by chance.
Dermalux Tri-wave is award winning technology, used as a stand alone or add on to many treatments at KLNIK. Post injectables clients use it to speed up recovery time, speed up the healing from laser treatments, or to energise collagen after Radio Frequency. The Tri-wave technology brings you the benefits of 3 wavelengths delivered simultaneously, providing you with the benefits of all of them in just 20 minutes.
Blue light has powerful anti-bacterial elements used for Acne and Congested Skin. It can also help in the treatment of Seasonal Affective Disorder (SAD) as it reduces the amount of melatonin released. Further to this it can relieve tension and headaches. These properties have also been shown to produce a 'botulinum toxin' like effect in the skin. It is effective in the treatment of bacterial and viral infections such as cold sores and helps to safe guard against bacterial reaction when used in combination with resurfacing, invasive and ablative procedures.
Red Light supercharges the cells, boosting collagen synthesis and signs of ageing.
NIR can be used to calm muscle tension, as well as reaching deep in to the skin treating pigmentation and wound healing.
Blue light VS red light
LED Red Light benefits
-Minimises fine lines and wrinkles
-Skin is smoother, firmer and plump
-Evens skin tone
-Increases hydration
-Soothes irritation and redness
-Stimulates blood and lymphatic circulation
-Accelerates the healing process
-Restores natural luminosity and glow
LED Blue Light benefits include
-Assists in killing bacteria in the skin
-Reduces active acne
-Prevents breakouts
-Shrinks enlarged pores
-Helps to fight infection
-Great alternative to medication
NIR Light Benefits include
-Targets deeper cells to trigger the wound healing process
-Calms redness and irritation 
-Reduces pigmentation 
What are the benefits of Dermalux Tri-wave LED Facial?
The technology of LED light therapy is a natural photo-biological reaction that is clinically proven to reverse the visible signs of ageing, clear acne and blemishes, and accelerate healing.
The Dermalux treatment offers a pain-free and effective way to achieve flawless, youthful and healthy skin. The visible effects are immediate, after just one treatment skin is hydrated, plump and radiant and any redness and irritation is calmed. A course of treatments offers dramatic and lasting improvement in the appearance and health of the skin. Furthermore, results of light therapy can be enhanced when used in combination with many other skin treatments such as Microdermabrasion, Skin Peels, Micro-Needling, Injectables and Laser.
It also provides treatment of compromised and reactive skin conditions. It can be used for Rosacea Treatment, Pigmentation Treatment and in the use of inflammatory disorders as an Eczema Treatment, Dermatitis Treatment and Psoriasis Treatment.
The main benefits include:
-Energise your cells up to 200%
-Suitable all year round
-Works on any skin type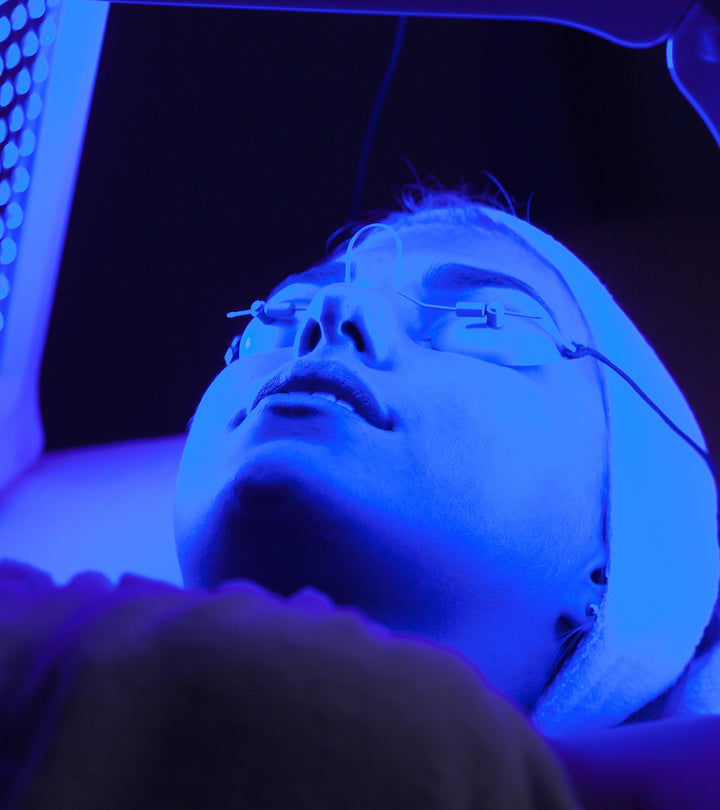 Dermal LED facial
Before and After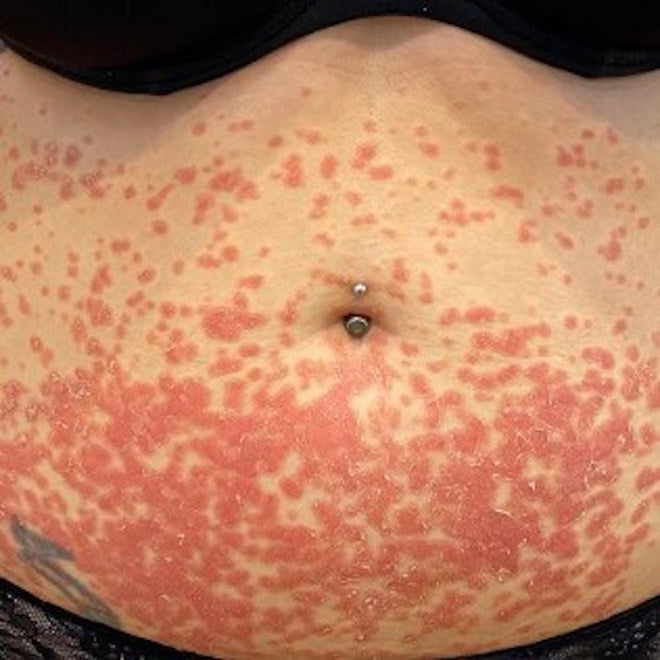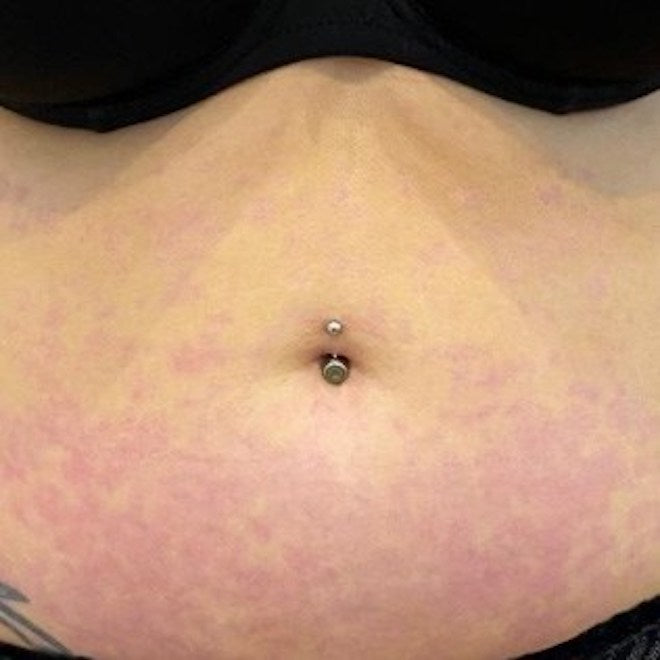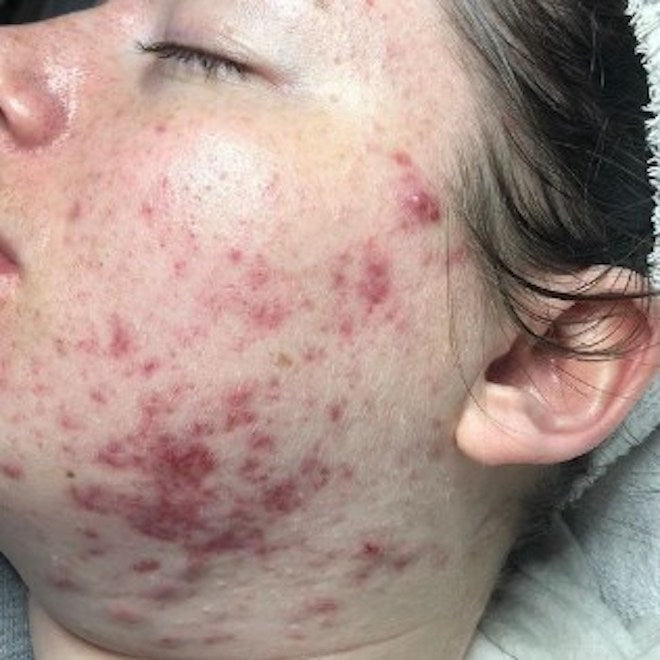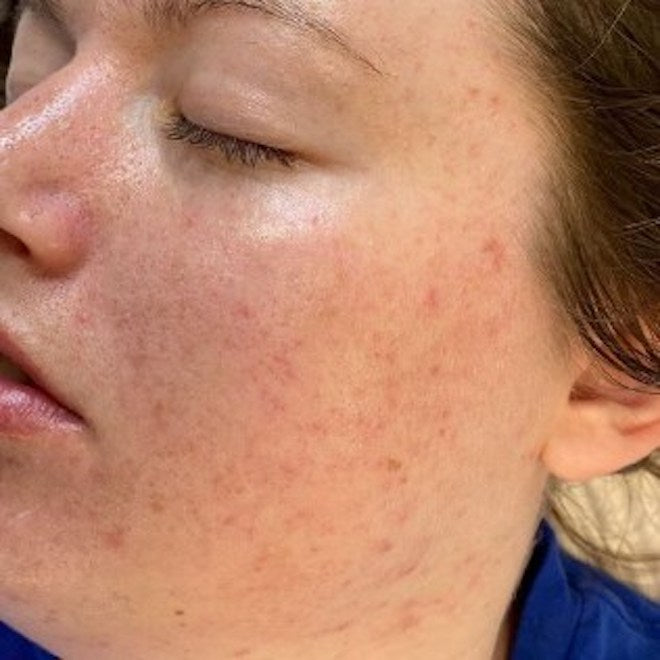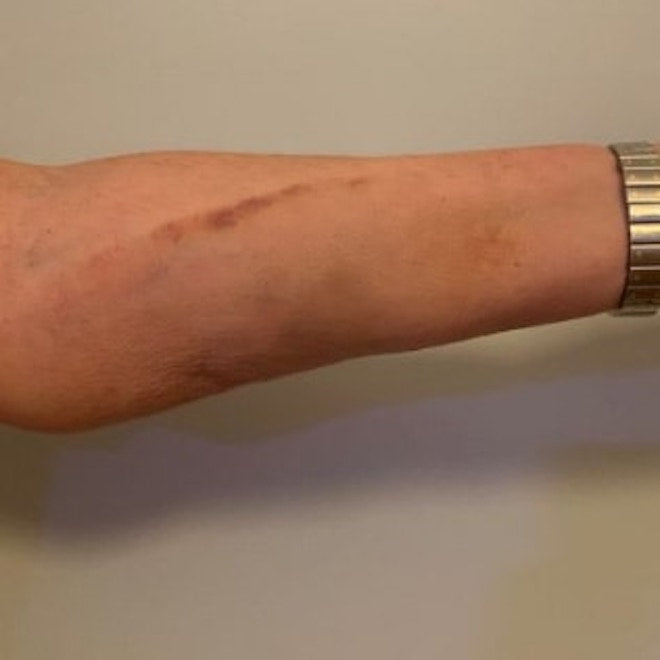 "Dermalux LED uses Phototherapy to provide a non-invasive treatment which successfully accelerates the skin's natural rejuvenation and repair process. This provides a great complementary treatment to facials"
Dr. Rosh
As seen in
Frequently Asked Questions
Results following a Dermalux treatment, there are some immediate visible changes in the skin but most changes occur naturally over a series of treatments. Results may continue to improve up to 4 to 6 weeks after a course as LED phototherapy continues to stimulate the natural cellular processes to rejuvenate and improve the quality of the skin.

Whilst a course of treatments is recommended for optimal and lasting results, a single session of Dermalux is an ideal 'pick me up' to replenish vital hydration, restore radiance or simply to calm irritated skin. Dermalux LED phototherapy can also be used in combination with other skin treatments to further enhance overall results.

Used for Skin Rejuvenation, Anti-Ageing and Healing. Red light has a powerful anti-ageing and anti-inflammatory effect on the skin. It is also an excellent treatment for sufferers of sensitive skin conditions such as rosacea, eczema and psoriasis. Blue Light is antibacterial

Most clinically proven wavelengths: Blue 415NM, RED 633NM and Near Infrared 830NM

There is no recovery time, in fact Dermalux LED speeds up the recovery time of most of our other treatments, as it induces healing!

Light Emitting Diode (LED) Phototherapy is a non-invasive treatment that targets specific non-thermal light to energise cells which triggers a cascade of bio stimulatory responses.

There are over 3,000 independent clinical studies supporting LED Phototherapy but only three wavelengths (nm) have been shown over time to deliver significant therapeutic outcomes; Blue 415nm, Red 633nm and Near Infrared 830nm. These are the only true wavelengths used by Dermalux LED.

Yellow and Green LED lights have no credible scientific research to show they have any benefits for the skin.

Anyone is suitable for treatment there are countless benefits.

Your aesthetician will make this assesment based on your skin and wavelengths. Blue light can be used daily for acne treatment. We reccomend 3 times a week for the Red, NIR and Tri Wave.
Book A Consultation
If you would like to find out more about our treatments or memberships then please do not hesitate to get in touch with us. Please telephone, email or complete the form below.