Banana roll
Under buttock fat
What are Banana rolls and how do we treat them?
'Banana roll' is the term used to describe the accumulation of fat underneath the buttock area. All diet and exercise can help with reducing the appearance of them, often this doesn't resolve them fully. Again, genetics can play a large role in most people as the larger the gluteal fat percentage, the increased pressure pushing down on this area. As Banana rolls are formed as fat cells we can look into treatment in which remove them from the area.
Aqualyx - an injectable treatment which dissolves fat cells and natural removes them from the body. This a permanent solution as long as a healthy weight and diet is maintained.
Cool sculpting - a fat freezing procedure which removes the fat cells from the body through the lymphatic system also giving a permanent effect.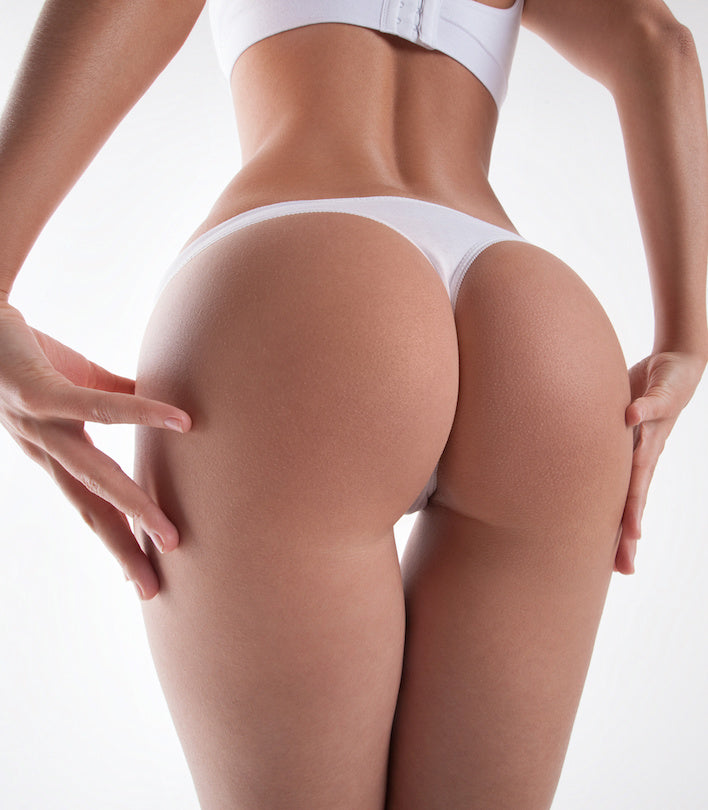 Banana roll treatment
Before and After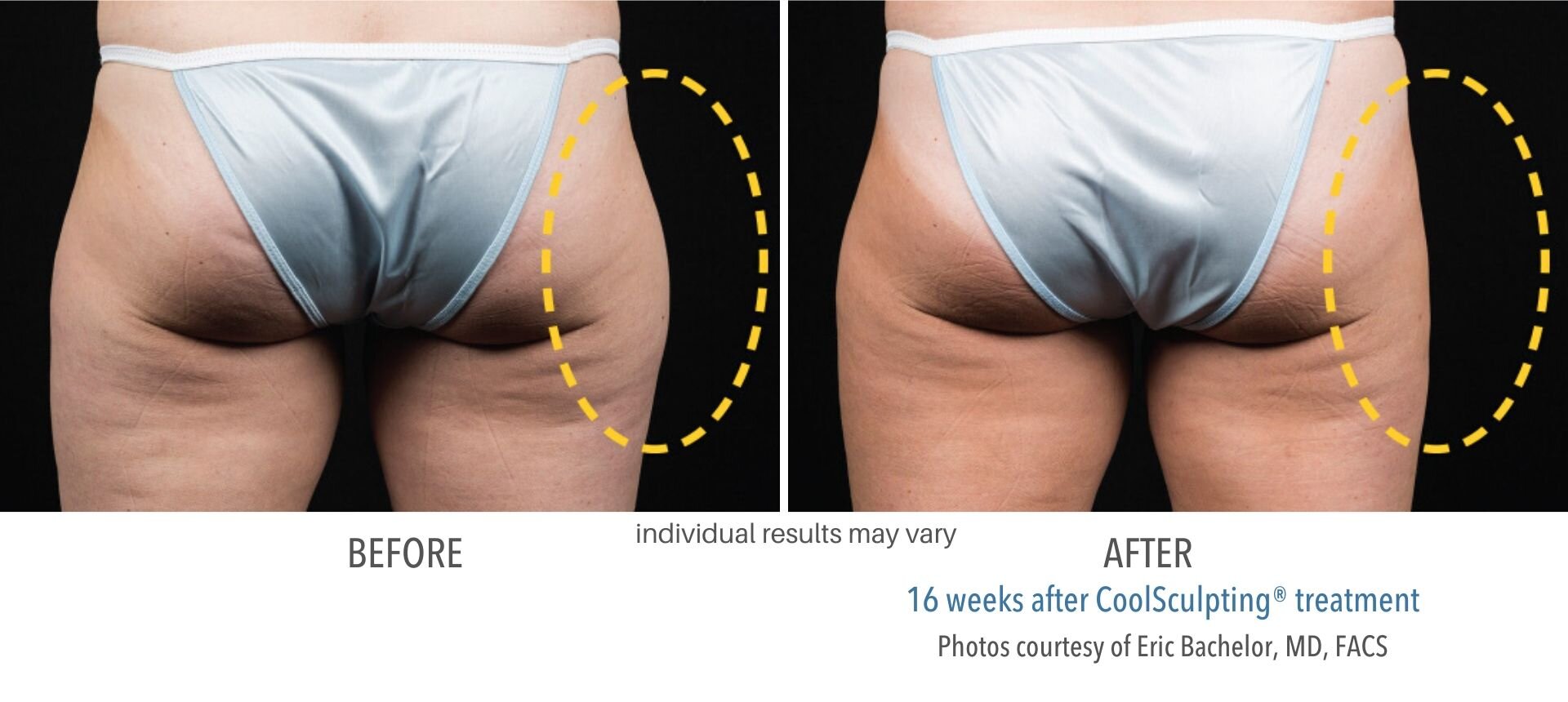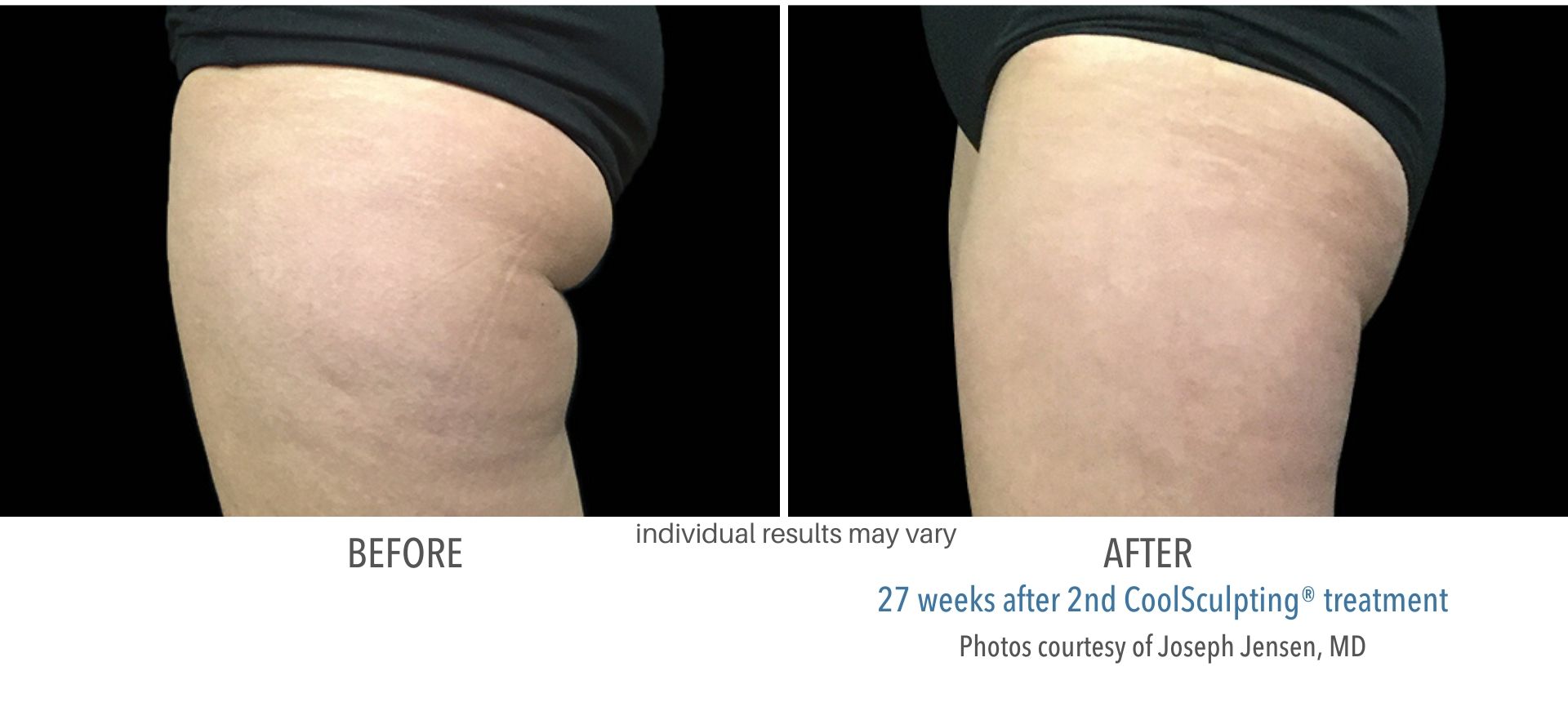 "Often fat can collect in unwanted areas such as the 'bannana roll'. This is where fat forms underneath the buttock causing a Cresent shaped buldge. Coolsculpting and aqualyx can be used to reduce it effectively."
Dr. Rosh
As seen in
Frequently Asked Questions
A 'banana roll' is the term used to descibe the bulge of fat that collects just under the buttocks and referred to abana roll due to its abana like figure.
It is very common for women and men genetically store fat i nthis area under the buttocks typically due to thw eight of the buttocks to cause and extra crease. and is diffuclt to shift even with correct diet and exercuise

Fat removal methods, such as cool sculpting and aqualyx, are the most opitmal treatments to help shift stubborn pockets of fat.
The results are thought to be permant as both procedures kill the fat cells and are naturally expelled from the body .
However, lifestyle habits can effect the longevity of the results.

The side effects for cooslculpting and aqualyx differ. However, both typically include swelling, redness and soreness, which should subside within a week.

It is also advised to aviod the gym for 48 hours after fat reomval treatment.

Aqualyx and cool sculpting are both fat reduction treatments but are administered differently.
It is advised to have a consultation with a member of our team so treatment is guided accordingly.

There is little to no recovery time for cool sculptig and aqualyx. Whilst you may experience some short term side effects, such as swelling, mild discomfort in the treated area and redness. These should not restrict you from your daily acitvites such as going to work.

After cool sculpting and aqualyx you should expect to see a signifciant reduction of fat in the treated area ranging from 3 weeks to 3 months depending on the treatment method. Cool sculpting also assists with skin tightening thus you should expect to see a smoother, tighter look along with fat reduction.

The amount of sessions required varies depending on the treatment method.
It is expected to need 1-4 sessions for aqualyx and 1-2 sessions for coolsculpting.

Yes, both treatments are perfomed by licensed professionals in the field who are highly experienced.
Any possible complications are covered within consultatons so you are aware of all angles of the treatment.

With 4 different options available to treat this area, KLNIK is a great place to choose for Banana roll treatment. We can tailor the treatment plan to your needs. Whether it's Coolsculpt, Aqualyx, RF or HIFU there is an option for everyone.
Book A Consultation
If you would like to find out more about our treatments or memberships then please do not hesitate to get in touch with us. Please telephone, email or complete the form below.