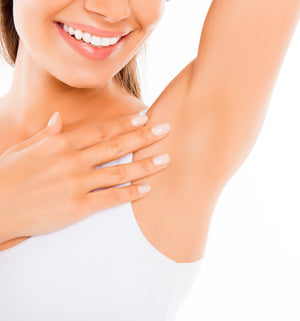 miraDry
Excessive sweat treatment
What is MiraDry?
MiraDry is the only permanent sweat reduction treatment currently available and Klnik was the first clinic in the North West to offer this FDA cleared procedure. This safely eliminates underarm sweat and odour glands which allows you to embrace every moment of life to the fullest. Whether you're in that important business meeting or simply running errands - miraDry is the solution for sweat-free underarms. This is life changing for patients whom are suffering with Hyperhidrosis - an uncontrollable excessive sweating condition that can interfere with nearly every aspect of life. MiraDry treatment has been a huge success with our clients, whether you suffer with hyperhidrosis or you are just not happy with the amount that you sweat, now you have the perfect long-term solution. In just one treatment alone, clients on average have a reduction of sweat on the underarms by 82%!
You'll feel immediate results in as little as one treatment and the results are clinically proven to be long-lasting and have worked well for 300,000+ patients globally. MiraDry uses electromagnetic energy which is delivered to the skin using a specially designed handpiece. The energy is carefully targeted to the area where the sweat glands are found and eliminates them. Sweat glands do not grow back, so the procedure gives a long-lasting reduction in sweat. 
What happens on the day of treatment?
- Following your consultation, a medical questionnaire will be filled out which will deem whether you are suitable for treatment. 
- A starch iodine test will be carried out. This will show how severe your sweating is and which area of your underarm sweating is the most persistent. This will take 20 minutes.
- Before and after pictures will also be taken following this. This will therefore allow us to compare the outcome of your treatments to ensure we reach your desired result. 
- The area will then be cleansed and anaesthetic will be injected into the area. This is calculated by your under arm measurements, body mass and height. The amount of anaesthetic used often leads to the loss of arm control for the following 4+ hours so someone to drive you home is necessary.
A stencil will then be applied with strategically placed points marked out in which your treating aesthetician will follow.
- The procedure will then begin and will last around 1-2 hours depending on stencil size. This is deemed pain free and if this is not the case at any point, further anaesthetic will be administered.
- The area may feel tender and swollen for a few days post treatment however this can be managed with over the counter pain relief. A lymphatic drainage massage is also advised to remove swelling.
- We also ask that you refrain from any physical activity for a week and avoid extreme heat, including hot tubs and saunas. It is also advised to avoid deodorant and keep the area as clean as possible otherwise this could lead to infection.
- You will then be asked to attend a 3 month follow up where a starch iodine test will undergo.
What are the benefits of miradry?
Miradry really is a life changing procedure which attains a number of benifits. These include:
- The dramatic reduction of underarm sweat (average 82%) , odour & unwanted hair
-Immediate results
-Results that last
-Minimal to no downtime
-Toxin free
-Perfect for those with hyperhidrosis
-Non-invasive
-Quick, in-office procedure
-FDA cleared and CE marked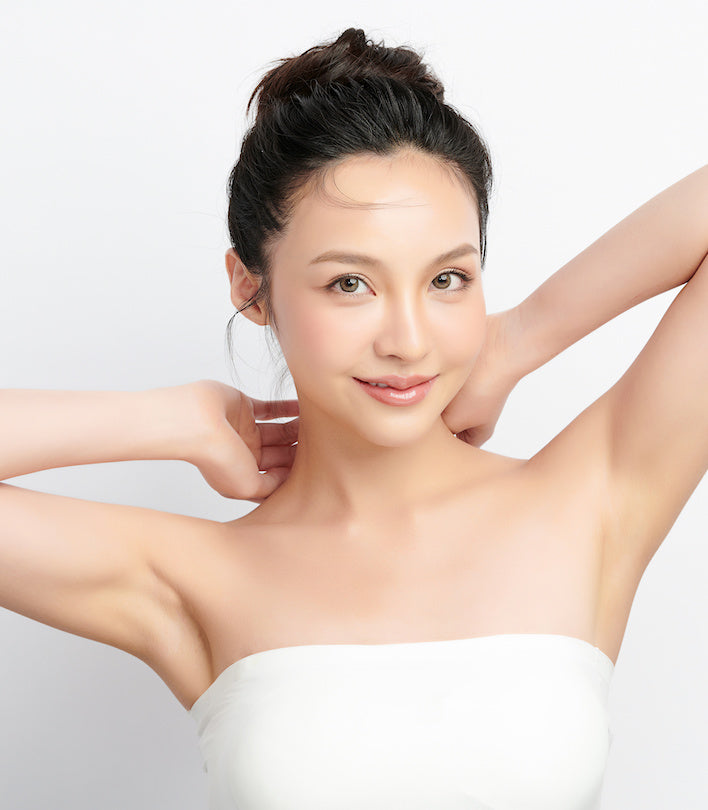 "Miradry is a revolutionary treatment for sweat reduction whereby thermal energy is delivered to the underarm sweat glands, removing them. This revolutionary treatment is one of its kind, providing a permanent solution for increased sweating and helping hyperhydrosis treatment"
Dr. Rosh
Miradry Excessive Sweat treatment
As seen in
Frequently Asked Questions
miraDry is a revolutionary FDA-cleared and CE-marked non-surgical treatment that permanently reduces underarm sweat – in just one hour.

While your body does need sweat glands to cool itself, your body has 2-4 million sweat glands – only about 2% are found in your underarms.  Eliminating this 2% of sweat glands does not affect your body's ability to cool itself. With miraDry, you will experience the many benefits of reducing sweat in the underarm area, but you will continue to sweat in other areas of your body.

MiraDry uses thermal energy to create heat in the area where bothersome sweat & odour glands reside and safely eliminates them.

You can expect immediate and lasting results.  Once the MiraDry treatment eliminates the sweat glands, they're gone for good. Clinical studies show an average of 82% sweat reduction. The procedure also targets odour glands & hair follicles too, as with any aesthetic treatment results, patient results and experience may vary

You can see results in as little as one treatment. However, as with any aesthetic treatment, our medically trained doctors will determine the best protocol for your desired results. With an average of 82% reduction most clients are happy with just one session. A second treatment, if desired, can be conducted 3 months after the first treatment.

A MiraDry procedure at KLNIK will generally last about one hour. However, with photographs, forms and anaesthesia taken in to account it may take up to two hours.

Most patients describe the procedure as painless with little to no downtime.  Local anesthesia is administered to the underarms prior to the treatment for patient comfort.  Most patients experience little to no downtime. Exercise is typically resumed within a one week. You may experience swelling, numbness, bruising and sensitivity in the underarm area for several days post-treatment.

Some localized soreness or swelling and lumps will occur post procedure, and will typically clears within a few weeks. Some patients have short-term altered sensation in the skin of their underarms or upper arms, which gradually disappears.

Pricing can vary depending on the treatment protocol to achieve your desired results and will be discussed during your consultation. Prices begin from £1450
Book A Consultation
If you would like to find out more about our treatments or memberships then please do not hesitate to get in touch with us. Please telephone, email or complete the form below.