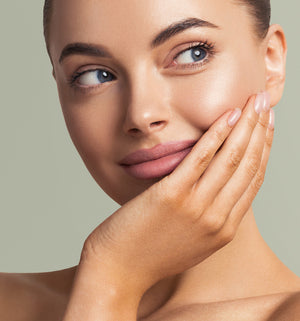 ULTHERAPY
Tighten loose and sagging skin
What is ultherapy?
As we age, our production of collagen and elastin reduces, and this causes our skin to lose strength and elasticity.  This can be particularly noticeable around the cheeks, jowls, neck and décolletage. Whilst muscle-relaxing injections are invaluable for treating overactive muscles and whilst dermal fillers can treat the loss of volume, neither of these procedures tighten the skin or undo ageing.
Even if you have the most rigorous skin care regime such as drinking 8 glasses of water per day and getting plenty of sleep, the passage of time will still eventually take its toll. Specifically, over time the natural aging process will leave your face and neck areas with fine lines and wrinkles.
Ultherapy is a non-surgical, non-invasive, no downtime, ultrasound treatment, that is clinically shown to tighten, firm, tone, contour and rejuvenate skin and deeper tissues to help naturally restore a more youthful appearance. Ultherapy utilizes a focused form of ultrasound energy to firm and tighten existing collagen and stimulate new natural collagen production.
Ultherapy delivers low levels of focused heat to just the right depth below the skin to target the deep tissues. The surface of the skin remains undisturbed but the controlled injury to the deeper layers triggers a healing response in the skin. The skin contracts and tightens immediately and, like other skin tightening procedures, HIFU simulates the growth of new collagen, deeper than other procedures and continues to work for up to 2 years. Many clients top up every few years.
Your body's response to HIFU is to recondition tired skin by stimulating the growth of fresh, new collagen. The result is a tightening and gradual lifting—or shifting—of the skin back into a more youthful position and form-fitting shape. Unlike lasers, which penetrate the skin from the outside-in, the Ultherapy® procedure bypasses the surface of the skin, specifically targeting the deep, structural skin tissues where collagen lives. Using ultrasound technology, Ultherapy actually works from the inside-out to lift and tighten skin non-invasively. The overall result is beautifully and naturally lifted and tightened skin that makes you look less tired and more youthful.
Where can we have Ultherapy?
Ultherapy can be used on a number of areas to give a lifting affect to reduce the appearance of sagging skin. Although ultherapy is mostly used on the facial area it can also be used on:
Neck
Chest
Arms
Abdomen
Knees
Ultherapy results, for most patients, are typically visible by 3 months after the treatment but can continue to improve for up to 2 years. Some patients require additional treatments. The Ultherapy procedure is fast and easy, and requires no downtime from normal activities. Unlike lasers, the Ultherapy procedure can be performed on patients of all skin colour.
What happens on the day of treatment?
- Following your consultation, a medical questionnaire will be filled out which will deem whether you are suitable for treatment. 
- A series of before pictures will also be taken this will allow us to compare the outcome of your treatments to ensure we reach your desired result. 
- Ultherapy can be carried out on the body or the face.
- A gel will be applied to the desired area in which the procedure will begin.
- You may be able to feel a small amount of heat in which most people find relaxing.
Benifits of Ultherapy
As a doctor-led 'Super Clinic', our ethos at KLNIK is to provide the safest and most premium treatment options available. There are a variety of other ultrasound systems available, but none of them have been subjected to the rigorous FDA approval process. Ultherapy® is the leading ultrasound non-surgical lifting procedure for tighter, better fitting skin – in less than an hour and without any downtime, Ultherapy is the only FDA-cleared, non-invasive treatment for lifting and tightening the skin on the face, neck, chin and brow, and improving lines and wrinkles on the décolletage. Ultherapy at KLNIK uses a tried-and-tested ultrasound technology to gradually strengthen your skin from deep within.
Furthermore Ultherapy, with its patented DeepSEE® technology, is the only system of its type that allows your doctor to visualise the tissues into which the ultrasound energy will be delivered. This ability to see the different structures of the skin enables your doctor to target the ultrasound energy precisely, allowing for a more bespoke, tailored, and comfortable treatment.
Other benefits of ultherapy include:
-Scientifically proven – stimulates new collagen and elastin
-Lift that can last 
-Tightens skin for better tone
-Elevates the brow, reduces hooding of the eyelids, opens up the eye area.
-Creates a sleeker, more defined jawline, reduces jowls.
-Restores fullness in the cheeks, lifts the nasolabial folds
-Tightens and reduces sagging of the neck and chest
-Minimal or no downtime
-Natural, noticeable results without surgeryTreatment takes from just 30 minutes
-Minimal downtime
-800,000+ treatments worldwide
-The only US FDA cleared non-invasive lift
-EU CE mark certified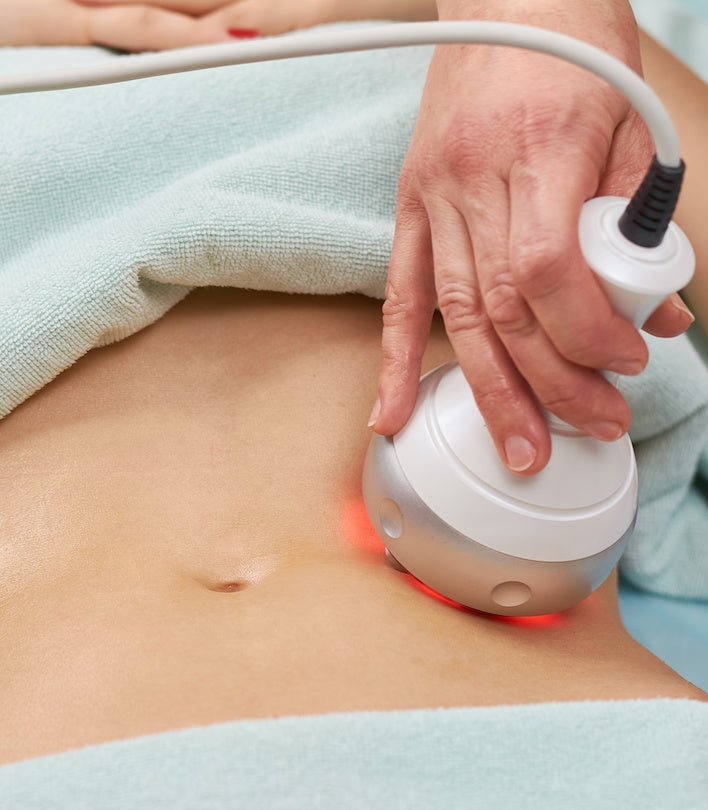 Ultherapy
Before and After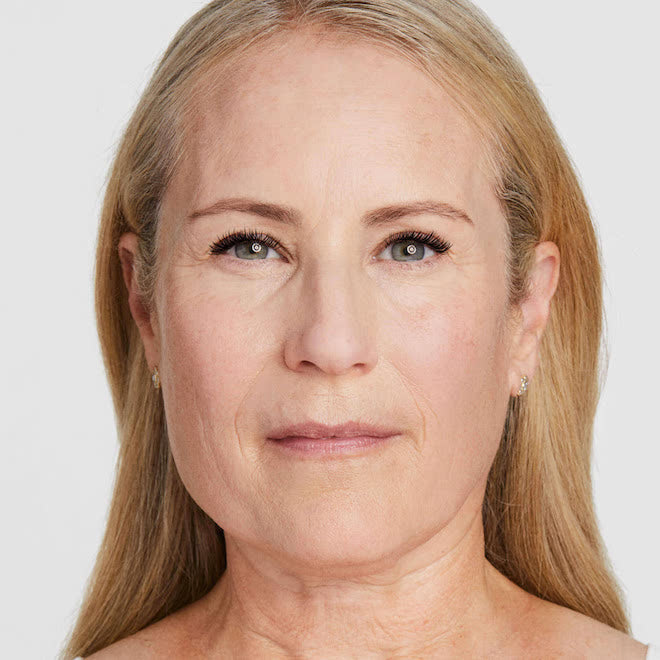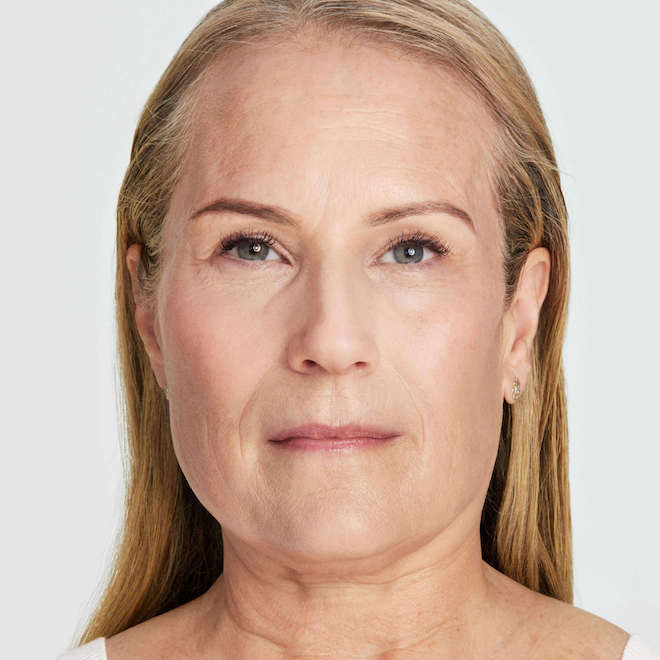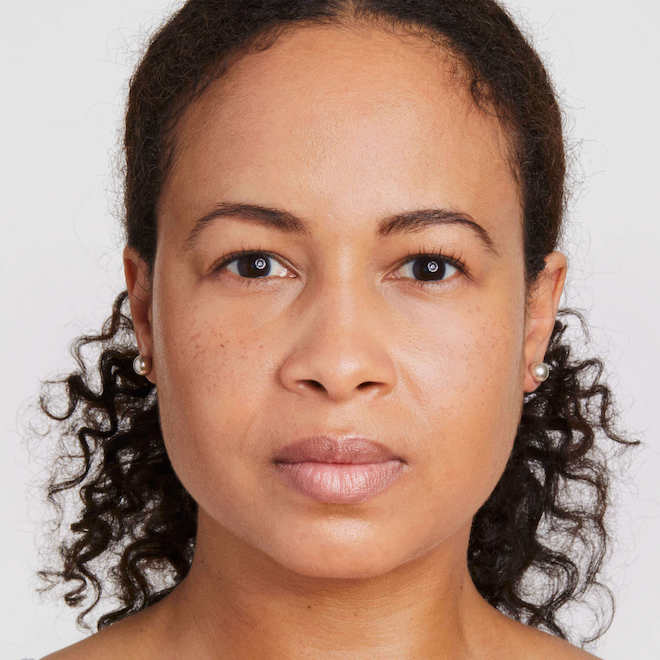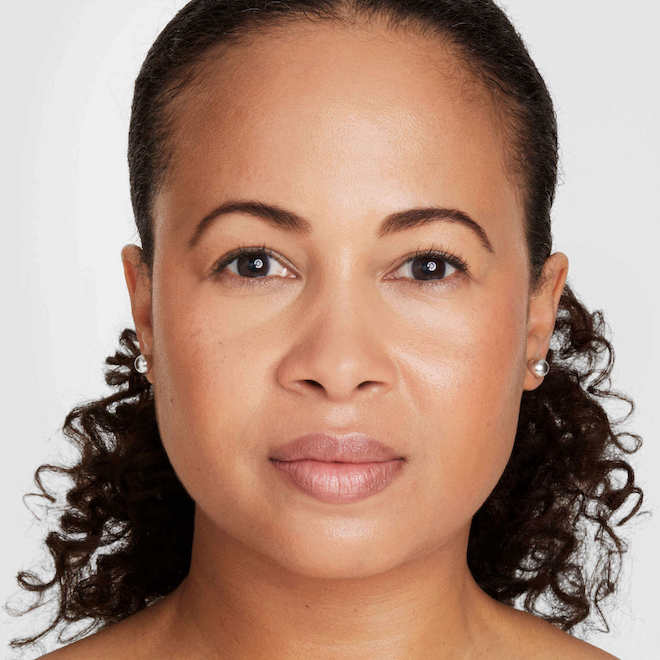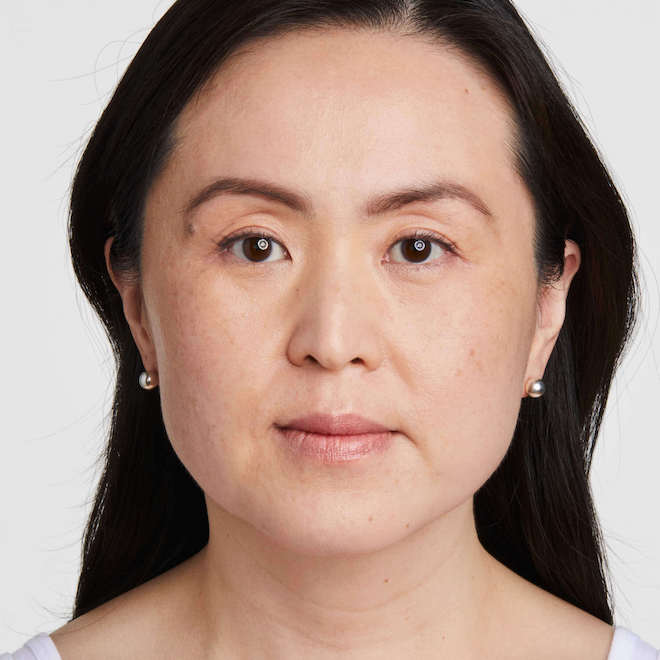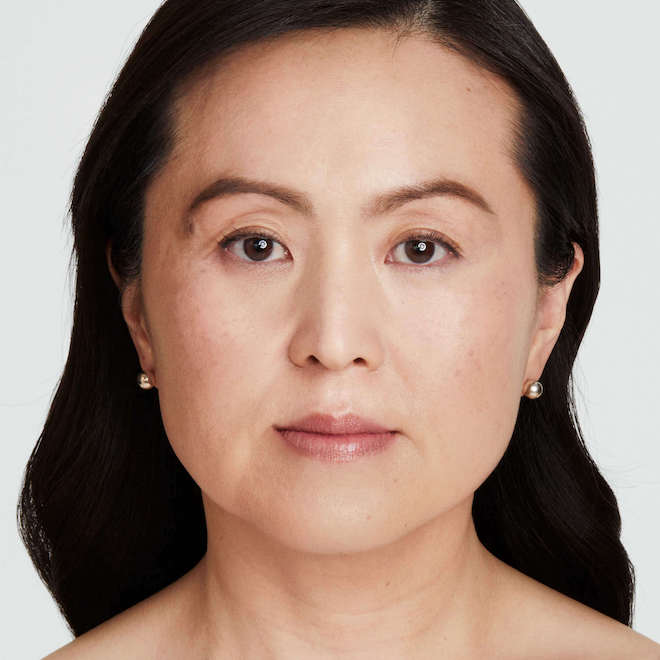 "Ultherapy uses ultrasound at a specific level with the use of imaging for the most optimal result.  This can lift the face, reduct jowls and tighten the skin all making you look younger. This is the ultimate treatment to naturally stay looking youthful no matter your age"
Dr. Rosh
Ultherapy Skin Tightening
As seen in
Frequently Asked Questions
Ultherapy is a non-surgical ultrasound treatment that counteracts the effects of gravity on your skin. Ultherapy uses the body's own regenerative response to gently and gradually lift skin on the eyebrow, under the chin and on the neck, and smooth lines and wrinkles on the décolletage.

Ultherapy is the only non-invasive treatment cleared by the FDA to actually lift skin. Ultherapy is also the only cosmetic procedure to use ultrasound imaging, which allows practitioners to see the layers of tissue targeted during the treatment to ensure the energy is deposited to where it will be most beneficial.

With the addition of the new Ultherapy® Décolletage Treatment, Ultherapy is also now the only non-invasive procedure specifically indicated by the FDA to improve lines and wrinkles on the chest.

Ultherapy treats the deep foundational layer addressed in cosmetic surgery, but won't duplicate the results of a facelift. Ultherapy is a great alternative, however, especially for those not ready for surgery or for patients looking to extend the effects of cosmetic surgery. Facelifts can also result in a jarring distortion of your original facial features, whereas Ultherapy offers gradual and natural-looking improvements.

Ultherapy uses sound energy – tried-and-true ultrasound – which has unique properties that allow it to bypass the surface of the skin to treat depths not matched by any other non-invasive cosmetic device. Ultherapy ultrasound stimulates collagen production in the skin's foundation, resulting in a clinically significant lift of tissue over 3-6 months.

 Lasers rely on light energy, which cannot reach deeper skin layers at an optimal temperature, so laser treatments typically only treat superficial skin and are not FDA-cleared to lift skin.

 Since the two technologies often treat different types of skin issues, they're actually very compatible.

Ultherapy deposits focussed ultrasound energy deep beneath the skin at the optimal temperature for collagen regeneration. The treatment jumpstarts a natural process, known as neocollagenesis, to produce fresh, new collagen. Ultherapy doesn't involve any creams, fillers or toxins; it just relies on your body's own collagen-building process for natural, noticeable results.

The length of the treatment will depend on the area being treated and your individual treatment plan. A face and neck procedure typically takes 60-90 minutes, while a chest treatment takes approximately 30 minutes.

With Ultherapy, there is no downtime. After your procedure, you can resume your normal activities immediately, without having to follow any special post-treatment measures.

As the ultrasound energy is delivered, you will feel tiny amounts of energy being deposited to precise depths, indicating that the collagen-building process has been initiated. Comfort levels vary from person to person, but the sensation only lasts while the ultrasound energy is being delivered.

After your Ultherapy® treatment at KLNIK you may see some initial effect, but the ultimate results will take place over 3-6 months, as your body naturally regenerates collagen. Since the procedure stimulates your own collagen production, how long the results last really depends on you. The treatment produces new collagen on the inside, but your natural aging process will dictate how long that translates into visible results on the outside.

Some mild discomfort may be felt by patients while the heat is being applied, more so in the boney areas of your face where there is less fatty tissue. We do everything to minimize any unpleasant sensations with our revolutionary numbing process. Unlike other Ultherapy facilities that prescribe narcotic painkillers and topical numbing ointments that are often ineffective and can make you feel ill, KLNIK have suitable numbing agents on hand, if required. Any discomfort is temporary, and our patients usually leave feeling completely comfortable.

Most patients only need one treatment. However, based on the degree of skin laxity, the biological response to ultrasound energy and the individual's collagen-building process, some patients benefit from additional treatments. Because skin continues to age, future touch-up treatments can help patients keep pace with the body's natural aging process.

The skin might appear flushed at first, but the redness should disappear within a few hours. Some patients experience slight swelling, tingling or tenderness to the touch, but these are temporary in nature. Other, less common post-procedural effects may include temporary bruising or numbness on small areas of skin. As with any medical procedure, there is the possibility for other rare effects, which your practitioner will review with you.

Collagen is a natural protein that gives skin its youthfulness by keeping it firmed and toned. As we age, collagen loses its strength and its ability to stand up to the effects of gravity that pull the skin downward. Ultherapy jumpstarts a repair process that strengthens your existing collagen and produces fresh, new collagen.

A good Ultherapy candidate has mild to moderate skin laxity where the skin begins to feel and look less firm. Examples include a lowered eyebrow line, loose skin on the neck, sagging under the chin, and lines or wrinkles on the chest. Of course, the best way to find out if you're an Ultherapy candidate is during a one-to-one consultation with Dr Rosh.

Both women and men are suitable for receiving Ultherapy.
Book A Consultation
If you would like to find out more about our treatments or memberships then please do not hesitate to get in touch with us. Please telephone, email or complete the form below.