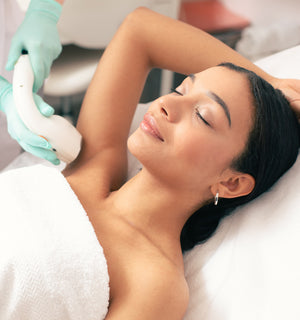 Laser Hair Removal
Lumenis Lightsheer Diode laser
What is it? What is Laser Hair Removal?
Laser Hair removal is now one of the most popular and affordable treatments within the aesthetics industry. Men and women alike suffer with unwanted hair on areas of the body, and may spend countless hours shaving, waxing for a temporary result.
Laser hair removal is a fantastic permanent solution to this. If you are looking for laser hair removal in Manchester, KLNIK provides the gold standard in technology, suitable for Caucasian, Mediterranean and Asian skin types. The Lumenis Lightsheer Desire Diode laser allows for an effective, longer lasting hair removal solution.
The LightSheer Desire procedure is a pain-free laser hair removal solution, allowing you to relax while a highly-trained aesthetic technician performs the treatment in as little as 5 minutes for small areas such as lip, chin, underarms, and up to 50 minutes for lager areas such as half back or half legs. Whether you usually choose shaving or waxing, electrolysis or hair removal cream, the options can be painful, messy and ineffective, as well as time-consuming. LightSheer® laser hair removal in Manchester is ground-breaking technology.
As the cool tip of the LightSheer Desire laser is pulsed over the skin in the targeted area, the pigment in the hair absorbs the energy delivered. This energy targets the hair follicle and travels down to the root (hair papilla) killing the blood supply and preventing regrowth. The hair typically sheds 2-6 weeks later and the area is smooth. Between sessions the hair grows back finer, making it more manageable. Ingrown hairs usually subside within a few sessions as well as skin irritation from shaving as the thicker hairs are a thing of the past!
What happens on the day of treatment?
- Following your consultation, a medical questionnaire will be filled out which will deem whether you are suitable for treatment. 
- A series of before pictures will also be taken this will allow us to compare the outcome of your treatments to ensure we reach your desired result. 
- Laser hair removal can be carried out on a number of areas as long as the hair in this area has pigment.
- A gel will be applied to the desired area in which the procedure will begin. 
- You may be able to feel a small amount of heat however this will be be come less apparent as the hair follicles reduce.
- After the procedure you may experience swelling and redness. This is perfectly normal and will subside within the next few days.
- At this point, hair follicles will begin to fall out.
Benefits of laser Hair Removal
ChillTip technology, is a cooled sapphire tip for smaller more delicate areas, allowing the technician to access areas with more accuracy such as the upper lip and sideburns where larger lasers tend to miss hairs. Other benefits include:
-Long-lasting results
-Comfortable treatments
-Short treatment times
-Reduction in in-grown hairs
-Reduction in pigmentation caused by shaving rashes
-Clearer smoother looking skin
-Most clients easily achieve an 80% reduction on thicker hair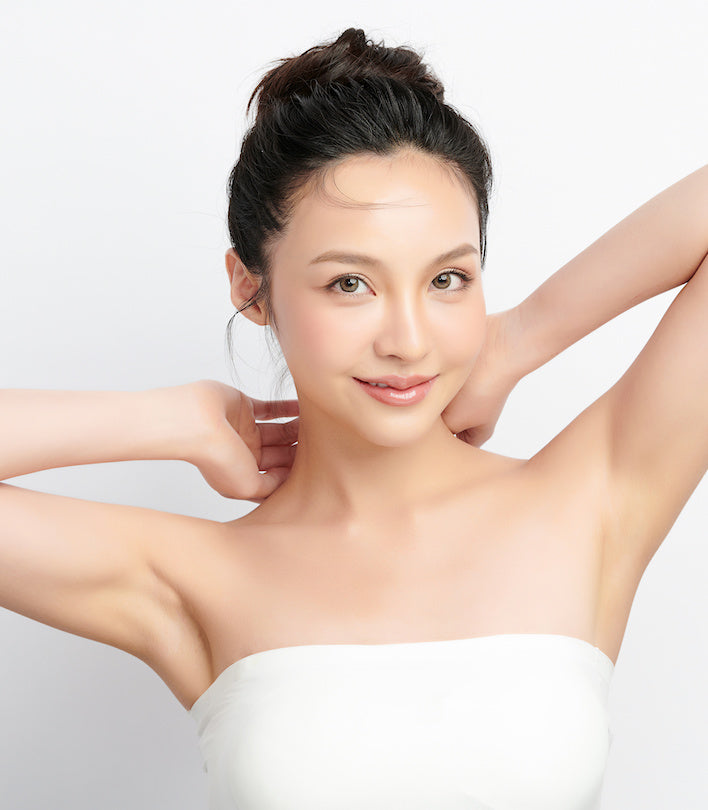 Laser hair removal
Before and After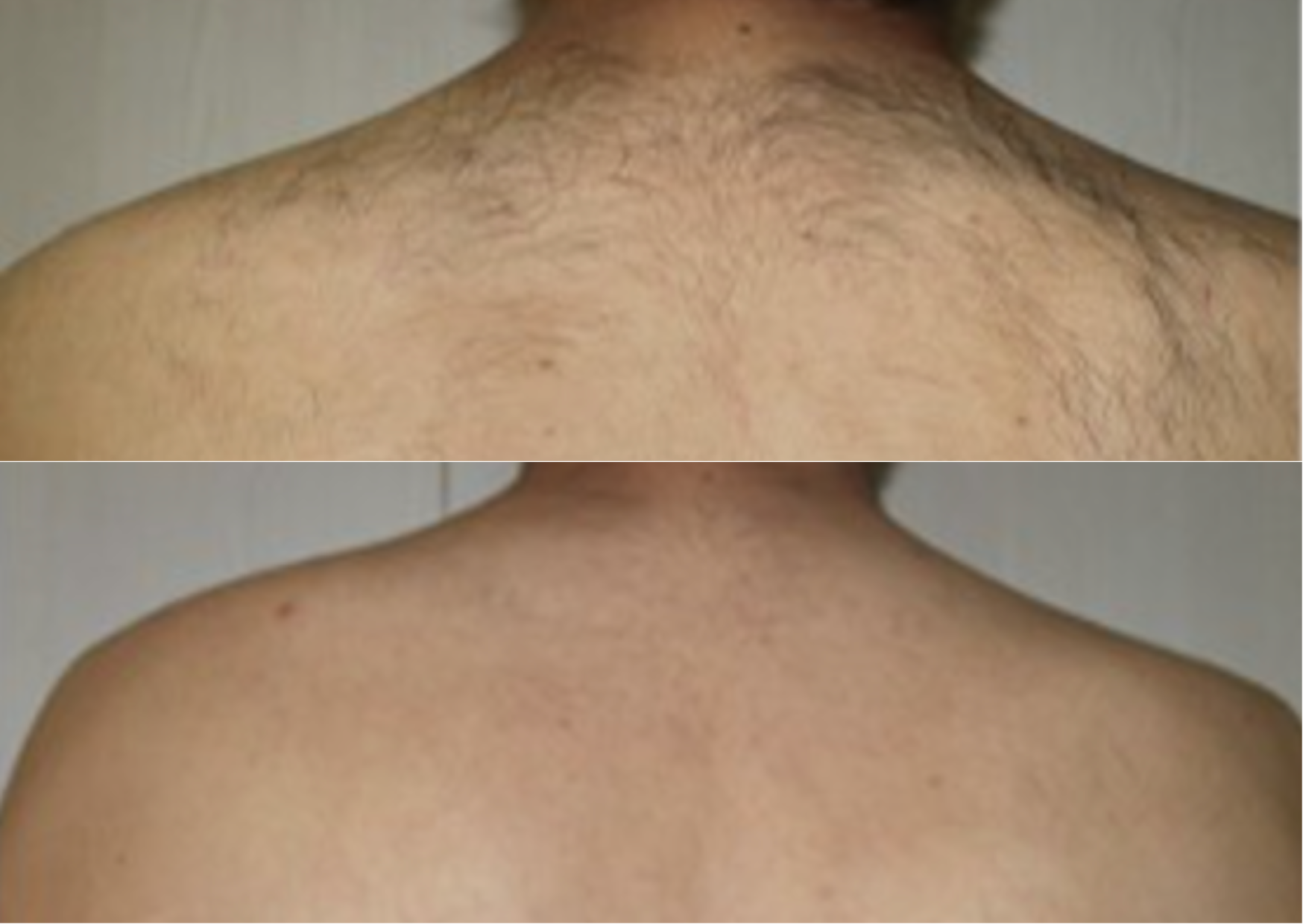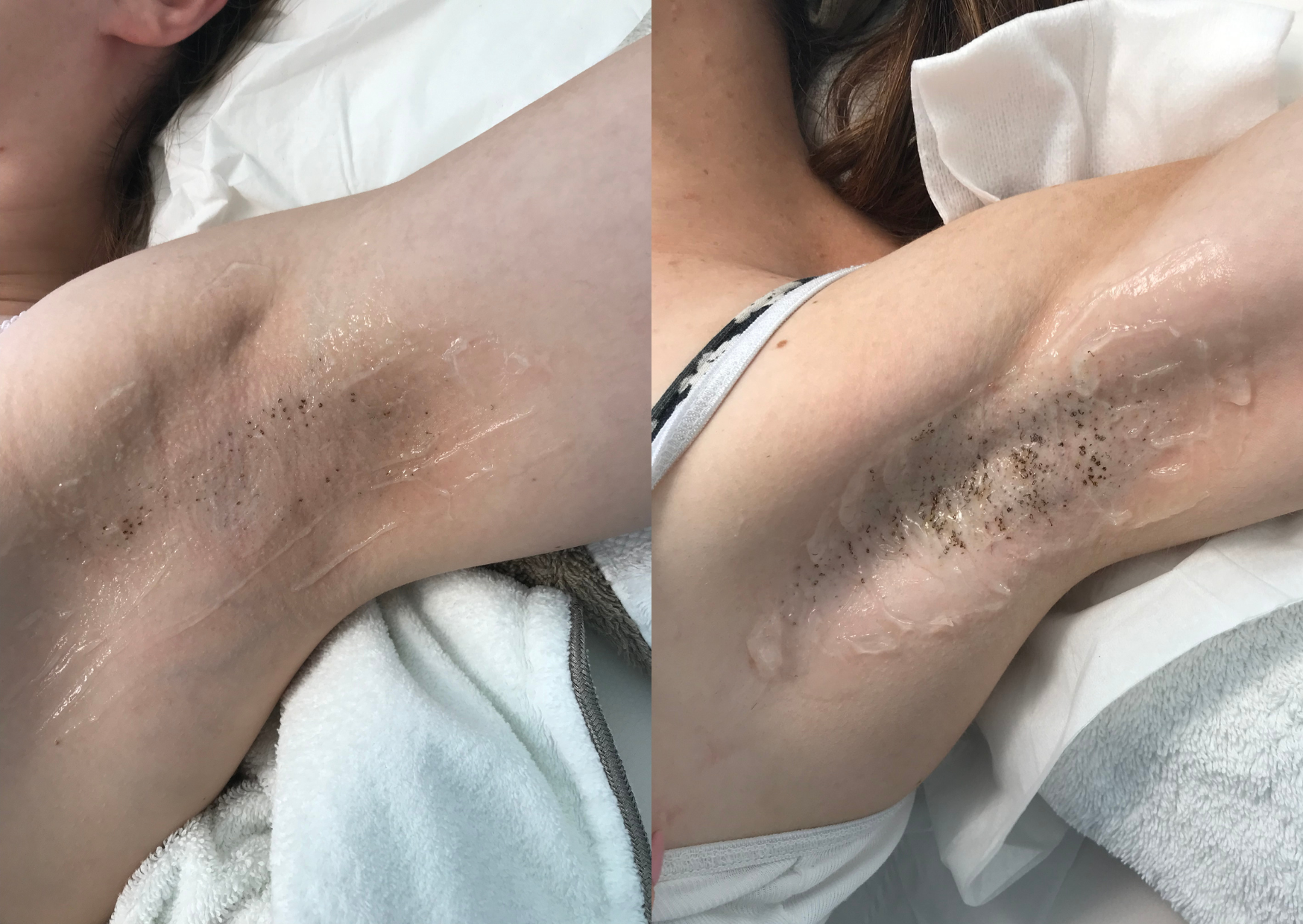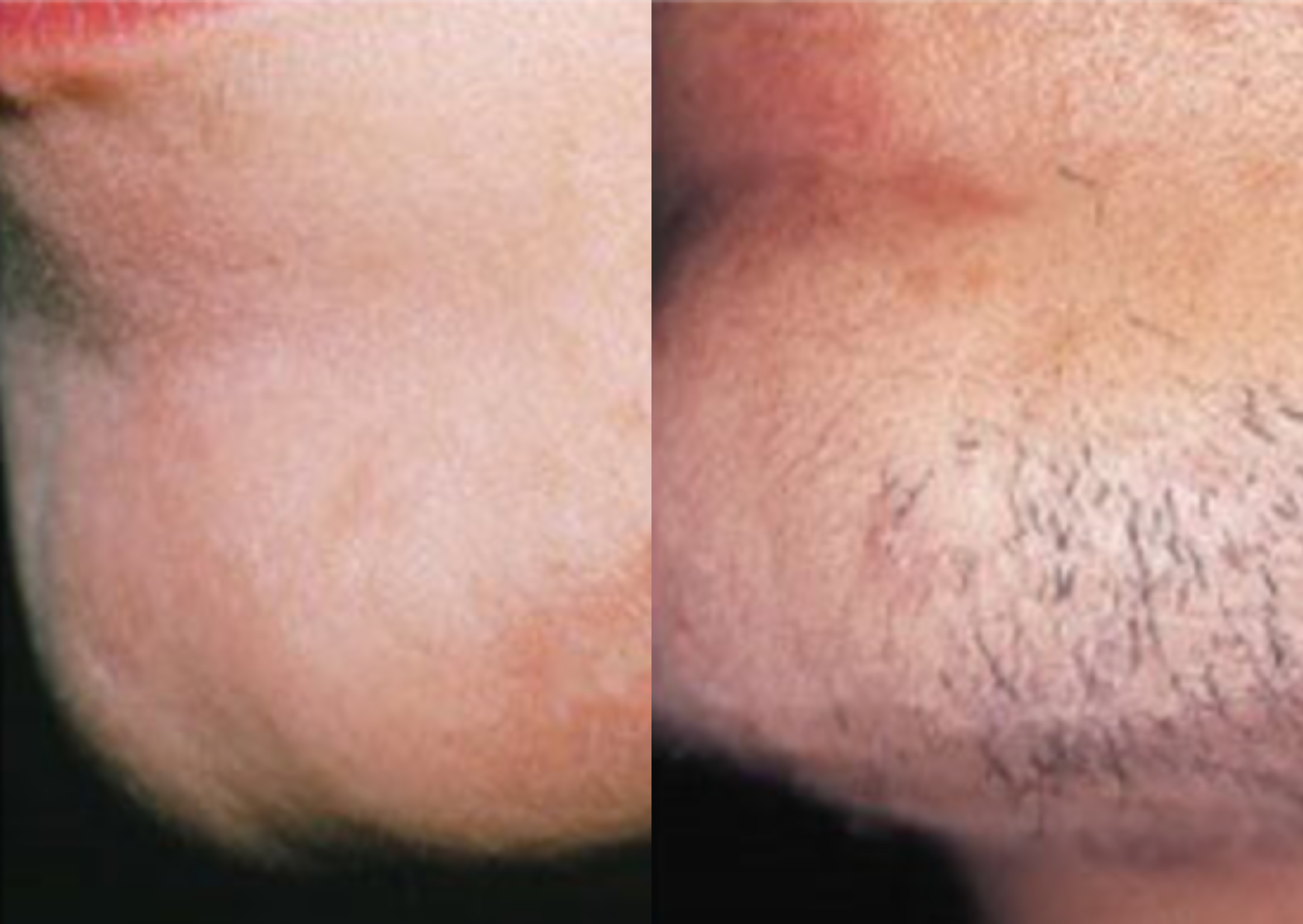 "Laser hair removal is the a great way to permanently remove unwanted hair. By destroying the hair cell this removes the ability for the hair to grow back. This is a great self care treatment done by men and women"
Dr. Rosh
As seen in
Frequently Asked Questions
Machines vary depending on the technology inside be sure to check as certain wavelengths only treat certain skin types. At Klnik Manchester the laser hair removal system Lightsheer Desire, can be used on, Caucasian, Mediterranean and Asian skin types effectively.

No, laser hair removal is not suitable for these hair types as the hair bulb does not have sufficient melanin to attract the laser light. Electrolysis is better suited to these hair colours.

6-8 sessions are recommended for the best results on thick hair. At the consultation the aesthetician will assess the hair type and density to advise on the best course of action. Top up sessions of usually 4 are required to catch remaining hair that will grow back. Face or hormonal areas, or clients with PCOS can require on going sessions.

Yes, to a degree, it does depend on the areas of the body being treated, quantity of hair, thickness of hair, gender, ethnicity and hormonal conditions. 

You can go straight back to work or your normal activities. It is advisable to avoid heat and exercise for 48 hours post treatment, as these can cause strong skin irritation after laser.

Laser can improve skin tone and texture through removing in grown hairs and reducing shaving rashes.

With the chill tip and vacuum technology, the laser hair removal is virtually pain free. Most clients describe it as an elastic band hitting the skin. Anaesthetic cream can be applied prior to treatment if you are particularly sensitive.

The Lumines Lightsheer Desire laser system.

6-8 to begin with for thicker hair, 8-12 for finer hair and facial hair removal. Hormonal hair can be ongoing. Top up sessions are always needed for the first few years.

The Diode Lightsheer laser is suitable for Caucasian, Mediterranean and Asian skin types. Unfortunately, it is not suitable for darker skin types.

No, the laser will pick up the pigment in the ink and could damage the tattoo and skin

No, It is not advisable to have laser hair removal when pregnant and hormones produced whilst breastfeeding will fluctuate and effect hair growth.
Book A Consultation
If you would like to find out more about our treatments or memberships then please do not hesitate to get in touch with us. Please telephone, email or complete the form below.