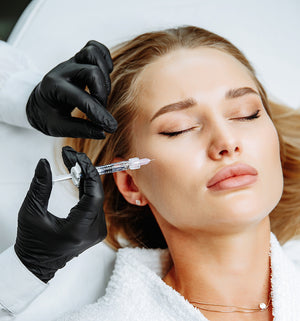 What is cheek filler and would it benefit me?
The zygomatic bone also known as the zygomatic arch is the bone in which is known to us as the cheek bone. The formation and placement of this bone thus your facial shape is thought to be highly inheritable and so genetically dependable.
Dermal filler formally known as Hyaluronic acid can be placed on and around this area in a bid to raise volume and definition. This can create an illusion of higher cheeks bones in women and more prominent cheek bones in men which can both have an incredibly beautifying effect. Cheek filler can also be used to solve problems of facial asymmetry. In this instance Dr Rosh will follow a personalised protocol to add filler to the areas in which need it most rather than following a standard procedure. Not only does this make your time with us more personal but ensures you get the most appropriate treatment to have you looking your best.
Cheek filler can also aid in making the face appear slimmer when combined with other treatments such as  the chin, facial balancing is the key concept in this case and so small amounts of filler in the correct places go along way.
Cheek filler can also be used for anti-aging affects. Between the ages of 25-50 we loose an adequate amount of bone density which will in turn lead to less support for our skin. Replacing this with dermal filler can therefore keep you looking fresher for longer by restoring this lost volume.
The procedure will be done with either a cannula or injection method. This will be dependant on your original bone structure.
What happens on the day of treatment?
- Following your consultation, a medical questionnaire will be filled out which will deem whether you are suitable for treatment. 
- A series of before and after pictures will also be taken at various angles and expressions. This will therefore allow us to compare the outcome of your treatments to ensure we reach your desired result. 
- Your skin will then be cleansed and a numbing cream is applied to the area. Numbing cream is proven to reduce pain from filler by 60% when a needle is used. However the same can not be said for the cannula method.
- Whether a needle or cannula is used will depend on what treatment you are having and also your own facial structure. Generally, for this treatment a needle will be used where by a few injection points will be introduced. The needle is placed to bone as this is the safest method to avoid any important veins. If the needle was to come into contact with a vessel, a small bruise may form however pressure to the area immediately will reduce this formation.
- Following the procedure you may feel tender to touch and may possibly experience swelling and redness. This will subside over the following days however over the counter pain relief and arnica cream may be applied.
- We also ask that you refrain from any physical activity for 24 hours and avoid extreme heat, including hot tubs and saunas. It is also advised to avoid make up on the area for 24 hours as this could lead to an infection. 
- You will then receive a follow up phone call 2 weeks post treatment to ensure you are happy with the treatment
What are the benefits of cheek filler?
When done correctly, cheek filler can have the most beautifying effects. Some of the benefits include:
- More defined cheekbones
- Facial symmetry
- Lifting effect of whole face
- Fill out lines and wrinkles
- Fast effective procedure
- Relatively short down time
- Anti-ageing properties
- Facial slimming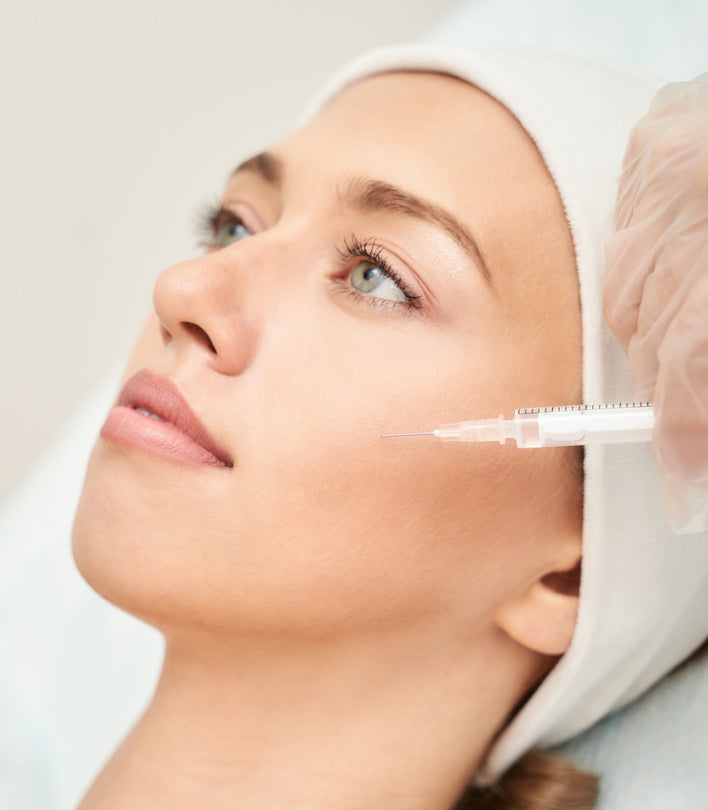 Cheek filler
Before and After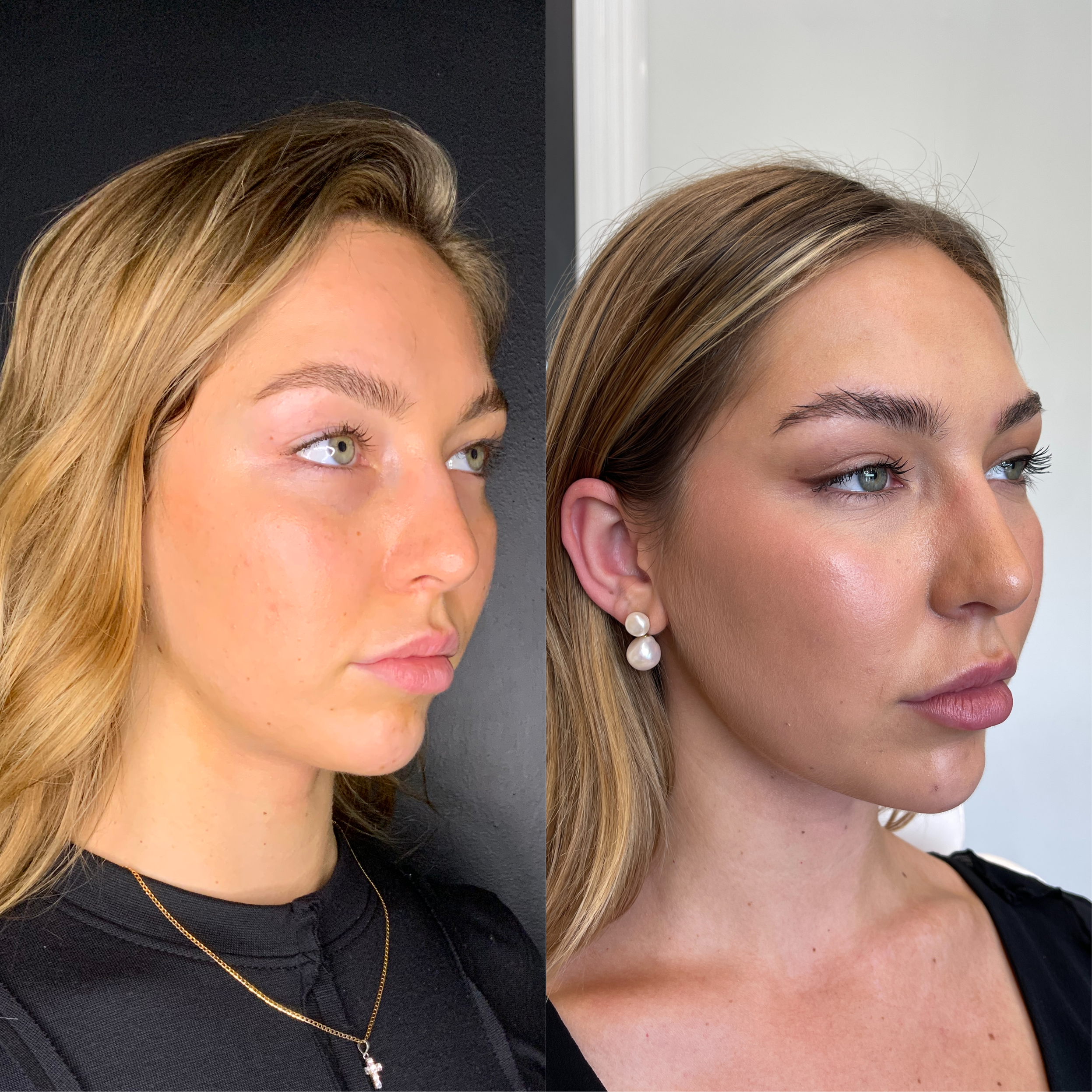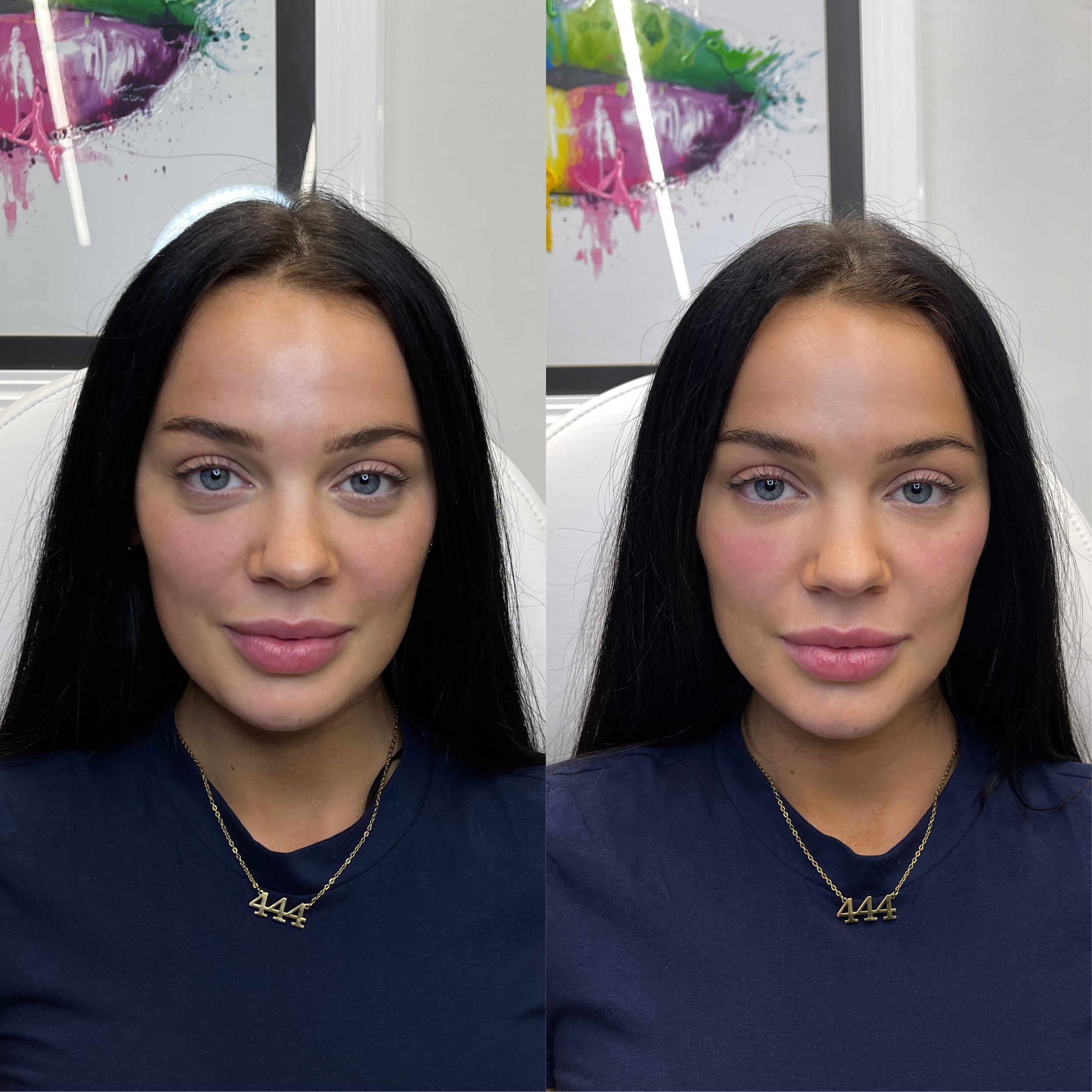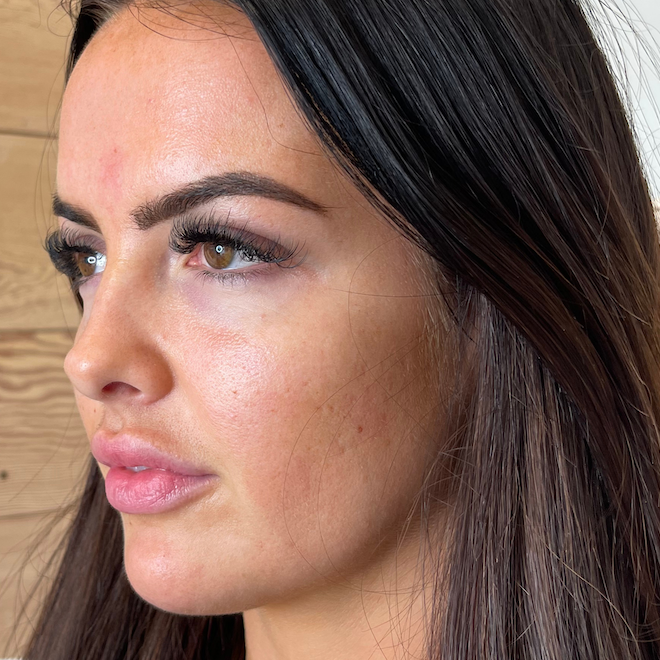 "Cheek filler is one of the most popular procedures in aesthetics. However it is often placed incorrectly by other aestheticians and this can make the patient look too wide or fake. I can use a needle or cannula to place the filler in the exact location to enhance your cheeks and cause a dramatic increase to your beauty. Cheeks must be enhanced naturally with the correct light reflex for the rest of the face giving you a result you can trust"
Dr. Rosh
As seen in
Frequently Asked Questions
Dermal fillers are a soft injectable gel consisting of stabilized, non-animal hyaluronic acid. The gel is tissue-friendly and closely resembles the hyaluronic acid that exists naturally in the body. It is long-lasting but not permanent.

Dermal filler treatments are widely used in medical aesthetics to add volume, plump up and reduce the appearance of line and folds.

Dermal Fillers are biodegradable gels which are injected into the skin in order to provide volume and hydration, smoothing out lines and wrinkles for a more youthful appearance

The results of dermal filler injections are temporary and can last anywhere from 3 months to a year. Many clients choose to undergo regular treatments in order to maintain their rejuvanated appearance.

Some clients may experience the treatment as a mild discomfort. The lips are extremely sensitive and as such cause most discomfort. Ranges of dermal fillers containing local anaesthetic are available which ease any discomfort. KLNIK uses Merz products, which contain Lidocaine.

We are able to use local anaesthetic creams which are applied 30 minutes or so prior to treatment, which will ease any discomfort.

Product related reactions are rare. There are some injection related reactions which may occur after any injection including redness, swelling, pain, itching, bruising or tenderness at the injection site.

After lip enhancement, some swelling is likely for a short period, however due to Dr Rosh's technique using a cannula rather directly injecting, the swelling is significantly reduced.

You should be able to see results immediately after a dermal filler treatment, and the results will continue to become more noticable over the following weeks

As with most treatments it is best to limit your alcohol consumption the night before your dermal filler treatment. It would also be wise to avoid strenuous exercise on the day of the treatment as this can speed up blood flow causing additional bruising to occur.

No cheek filler is not permanent and will naturally dissolve over time. However having regular top ups will help to increase longevity of the filler placement.

It is unlikely you will experience side effects from cheek filler however you may experience bruising and swelling.
Book A Consultation
If you would like to find out more about our treatments or memberships then please do not hesitate to get in touch with us. Please telephone, email or complete the form below.