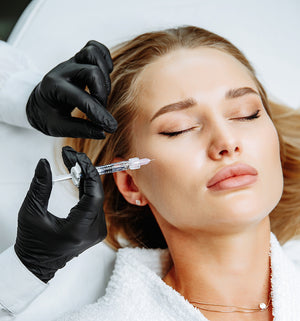 Radiesse
Skin tightening for face and body
What is Radieese skin tightening?
Radiesse is dermal filler which contains calcium hydroxyapatite. This acts as a skin booster and so not only improves volume into the applied area but improves skin quality. As we age we loose a vast amount of collagen which causes the formation of lines and wrinkles this is due to the loss of skin laxity and strength. Radiesse therefore promotes collagen production which plumps and revitalises the area by integrating into your natural tissue creating a firm network of fibres. The effects of radiesse last around 15 months but this can be much longer or shorter depending on the person, at this point you should have a top up to maintain your results.  The filler can be applied in various areas to build definition and realign facial symmetry. These areas include:
- Cheeks
- Nasolabial folds
- Jaw
- Chin
- Temple
- Marionette lines
- Back of hands
What happens on the day of treatment?
- Following your consultation, a medical questionnaire will be filled out which will deem whether you are suitable for treatment. 
- A series of before pictures will to allow us to compare the outcome of your treatments to ensure we reach your desired result. 
- Your skin will then be cleansed and a numbing cream is applied to the area.
- Whether a needle or cannula is used will depend on what treatment you are having and also your own facial structure. Generally, for this treatment a needle will be used where by a few injection points will be introduced. The needle is placed to bone as this is the safest method to avoid any important veins. If the needle was to come into contact with a vessel a small bruise may form however pressure to the area immediately will reduce this formation.
- Following the procedure you may feel tender to touch and may possibly experience swelling and redness. This will subside over the following days however over the counter pain relief and arnica cream may be applied.
- We also ask that you refrain from any physical activity for 24 hours and avoid extreme heat, including hot tubs and saunas. It is also advised to avoid make up on the area for 24 hours as this could lead to an infection. 
- You will then receive a follow up phone call 2 weeks prior to treatment to ensure you are happy with the treatment.
What are the benefits of Radieese dermal filler?
- Has skin boosting properties
- Adds definition to the area
- Boost collagen production
- No down time
- Offers long lasting results
- Quick and easy treatments
- Affordable
- Non allergenic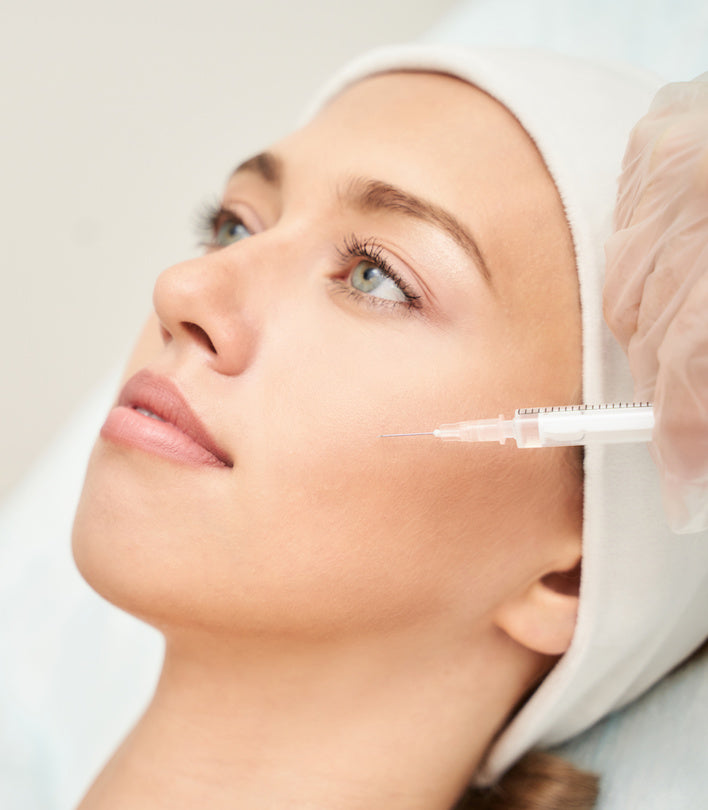 Radieese skin tightening
Before and After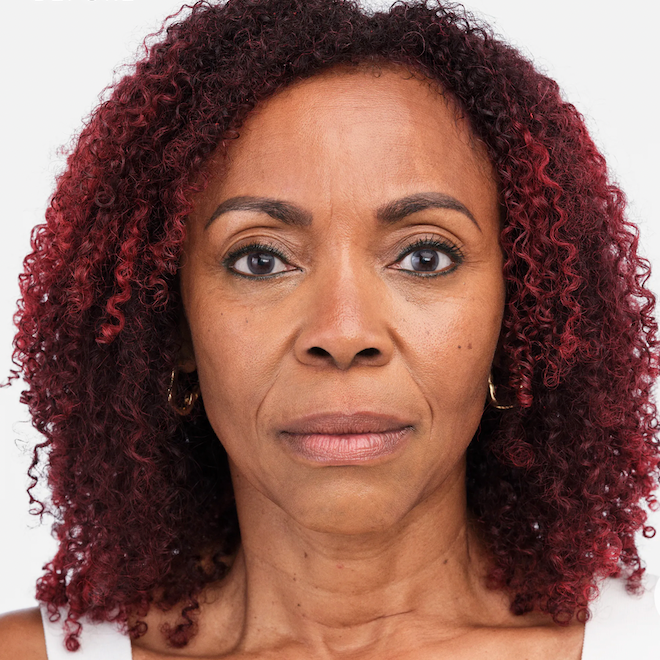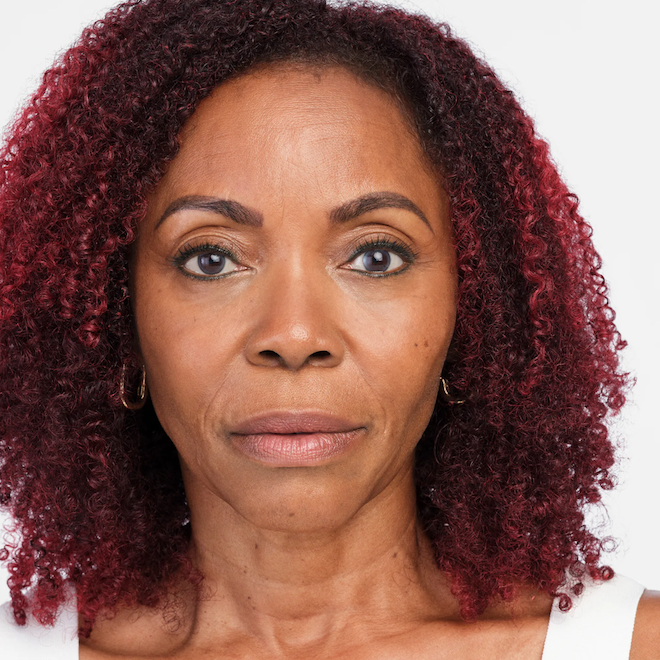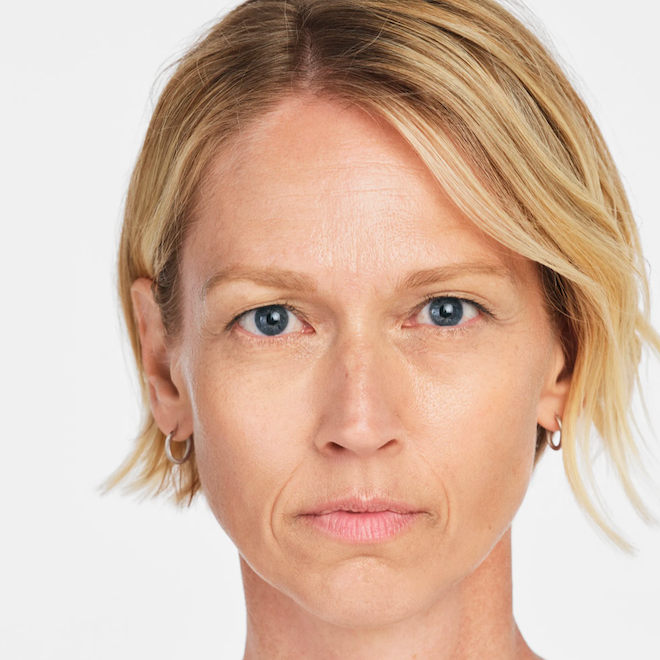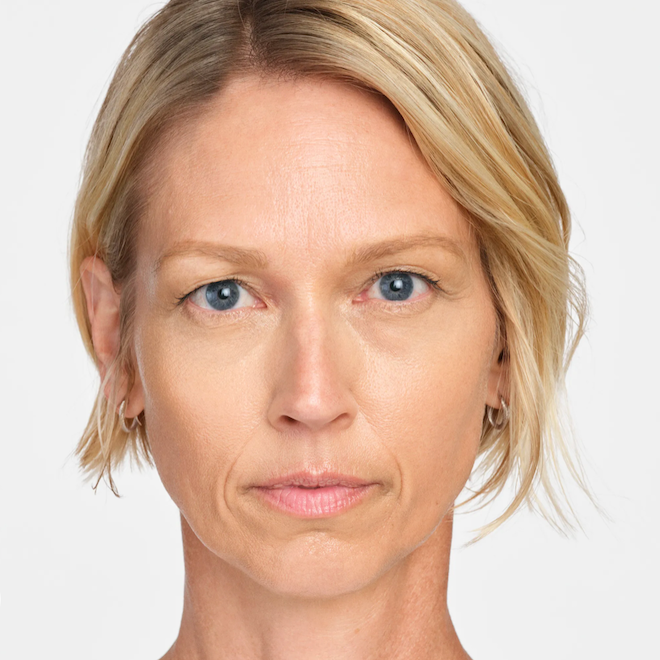 "Radiesse contains calcium hydroxyappetite which also aids with tightening the skin, whilst provding structure and contour dramatically reducing the signs of wrinkles and ageing"
Dr. Rosh
As seen in
Frequently Asked Questions
Raddiesse is a dermal filler which consists of hyaluronic acid which is naturally occurring in the body. The thing that makes Raddiesse distinguishable from other dermal fillers is the involvement of calcium hydroxyapatite.

We advise to avoid wearing makeup on the area for 24 hours to reduce the chance of infection. Like other dermal filler procedures we also advise to avoid the gym for 24 hours and keep the skin clean.

An improvement will be seen almost instantly due to the increase in volume in the area. However the final results will be seen from 4-6 weeks.

Like all dermal filler the highest risk is bleeding and bruising. In the unlikely event this does occur apply ice to the area and this should subside in a week.

Radiesse skin tightening should have long lasting effects of up to 18 months post treatment.

Yes, radiesse skin tightening is a safe treatment and has had years of rigorous clinical studies to prove this.

It is unlikely that you would develop a allergy to raddieese due to the compounds naturally occurring already in our body.

Radieese skin tightening treatment should taken no longer than 30 minutes.
Book A Consultation
If you would like to find out more about our treatments or memberships then please do not hesitate to get in touch with us. Please telephone, email or complete the form below.