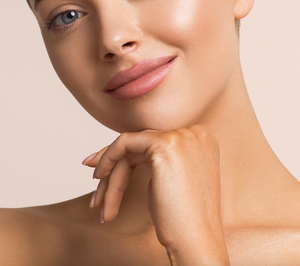 What is chin filler?
Chin filler involves the placement of filler around the mentalis muscle - this is responsible for the movement of the lower lip and chin and can often result in a dimpled, 'orange peel' like appearance following its contraction and relaxation. Adding filler to this area can actually resolve the dimpling giving a smoother appearance. Filler can also be used to resolve a cleft chin, formed from unfused jaw bone. Although this anatomical feature is harmless, many people choose to fill this - this is more common in female patients as it gives a more feminine look.
 'Rhythanthic' is the term used to describe a person in which has a set back chin. We treat this problem on a regular basis at clinic where we bring the chin forward to be in line with the nose and lips. This is often caused by your dental structure and can help bring about a more natural look. This is extremely popular amongst people who are self-conscious about their side profile and want a more balanced facial structure. In doing this we can create a stronger jawline, with more contour and definition and can even aid in removing a jowl like appearance which often comes with ageing.
Chin filler treatment can be carried out with both a needle and a cannula. More than likely the cannula method will be used but this completely depends on the uniqueness of your anatomy. This highlights the importance of a consultation before the procedure as each treatment should have its own protocol to follow.
What happens on the day of treatment?
- Following your consultation, a medical questionnaire will be filled out which will deem whether you are suitable for treatment.
- A series of before and after pictures will also be taken at various angles and expressions. This will therefore allow us to compare the outcome of your treatments to ensure we reach your desired result. 
- Your skin will then be cleansed and a numb cream is applied to the area. Numbing cream is proven to reduce pain from filler by 60% when a needle is used. However the same can not be said for the cannula method. Whether a needle or cannula is used will depend on what treatment you are having and also your own facial structure.
- In this case a cannula will be used with a small introducer which will pierce the entry point for the cannula to follow. The cannula is a blunt instrument and is therefore the safest method of filler administration and so the risks are reduced. This method also dramatically reduces the risk of swelling and bruising.
- Following the procedure you may feel tender to touch and may possibly experience swelling and redness. This will subside over the following days however over the counter pain relief and arnica cream may be applied.
- We also ask that you refrain from any physical activity for 24 hours and avoid extreme heat, including hot tubs and saunas. It is also advised to avoid make up on the area for 24 hours as this could lead to an infection. 
- You will then receive a follow up phone call 2 weeksprior to treatment to ensure you are happy with the treatment.

The benefits of chin filler
Chin filler can have a variety of benefits these include:
- Enlongates face
- Facial balancing 
- Also adds definition to jaw 
- Improved facial symettery 
- Non surgical 
- Tightens sagging skin 
- Fast and effective
- Low down time
- Great alternative to surgery
- Improving the dimpling effect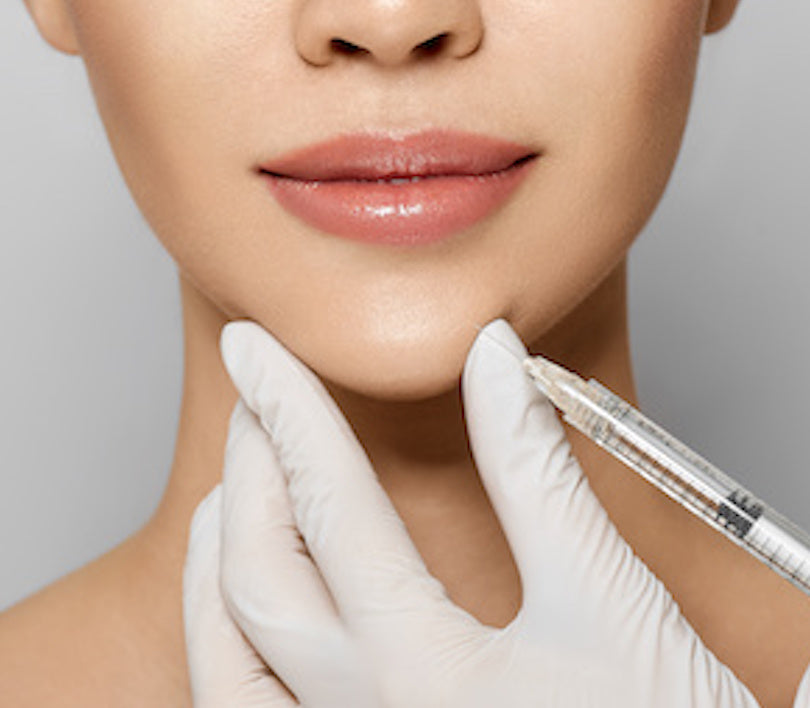 Chin Filler
Before and After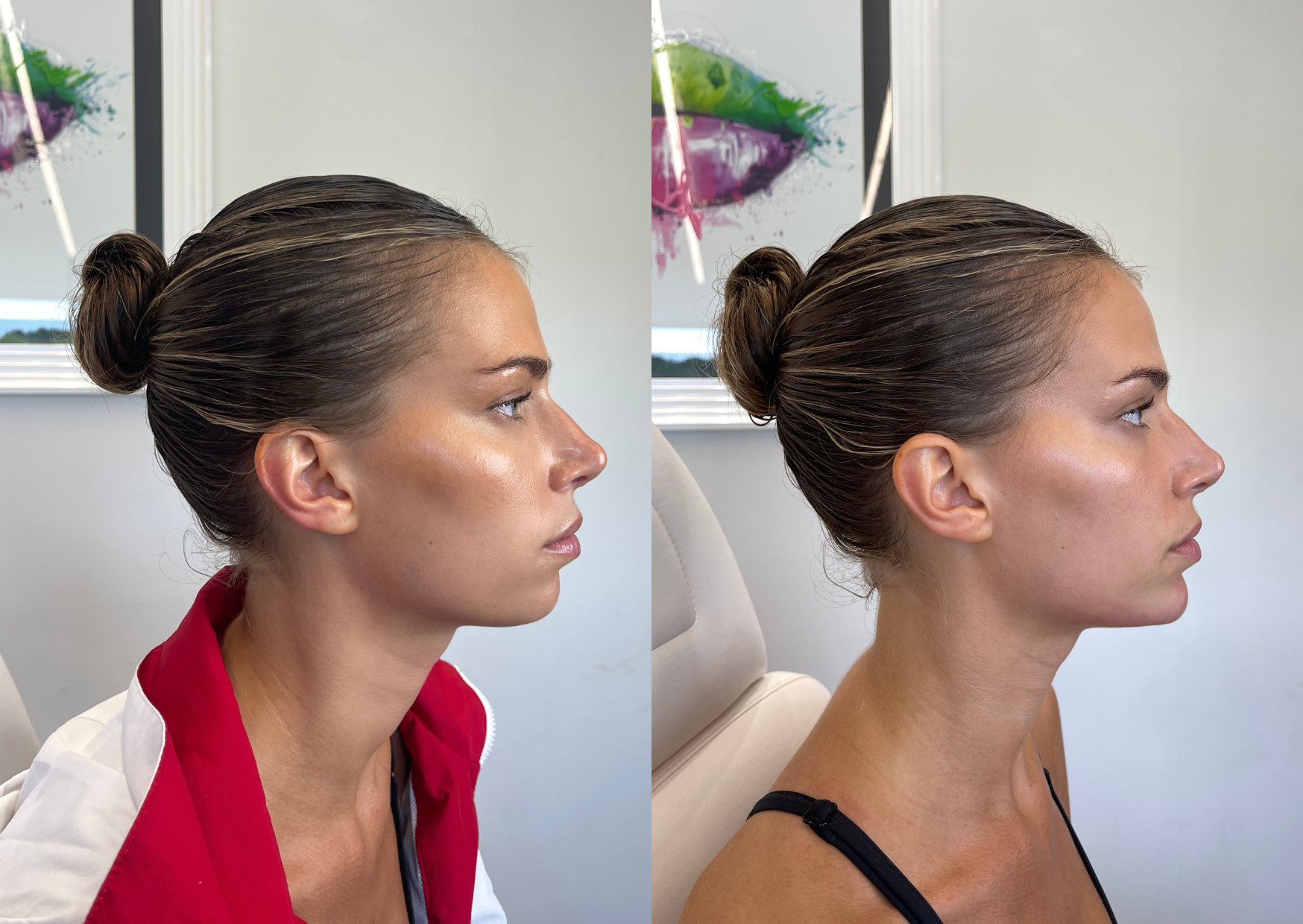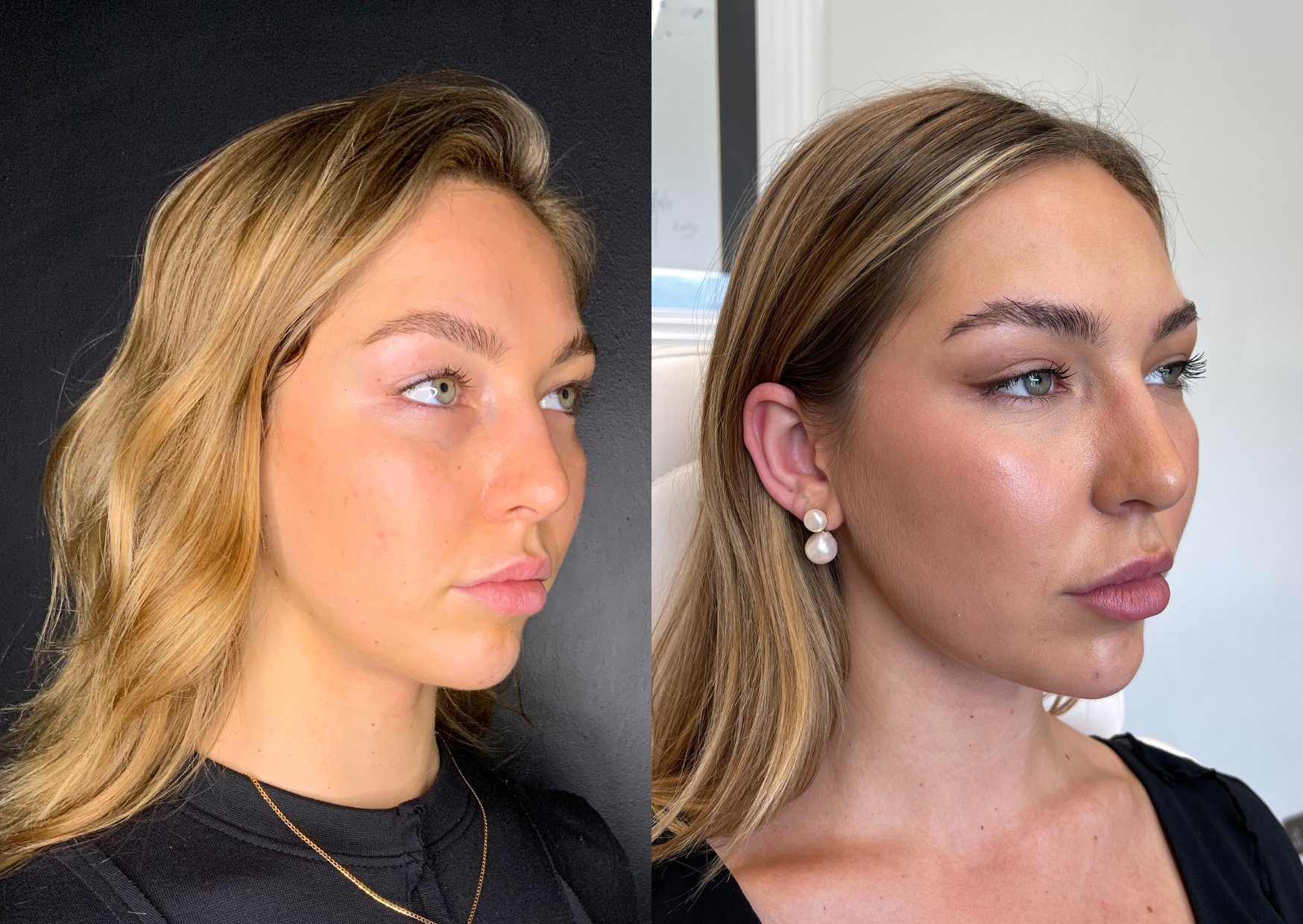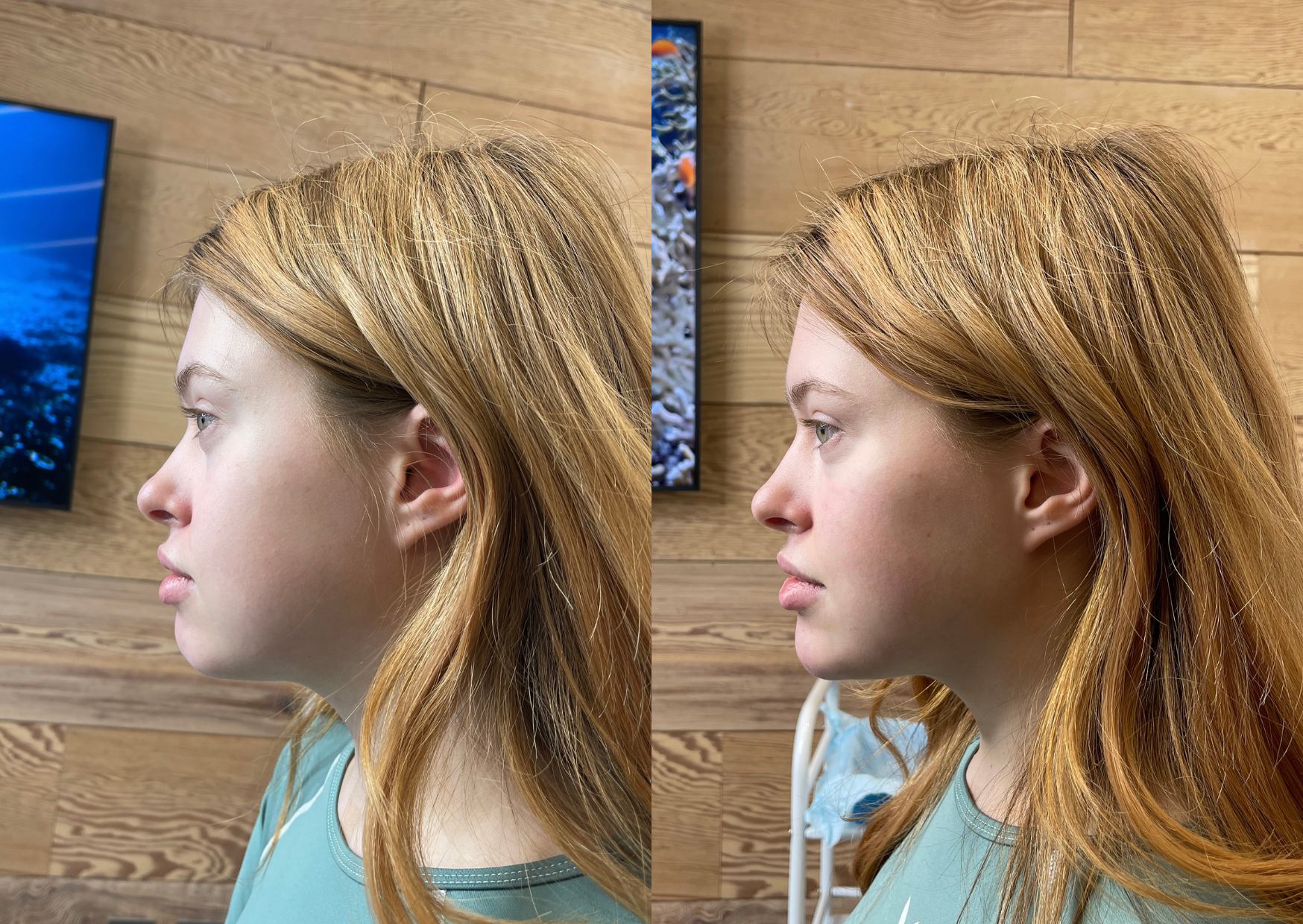 "Chin filler is essential in facial rebalancing and harmonisation. It is often overlooked in facial assessment but having a chin in line with facial proportions can not only enhance your profile but also reduce lines while giving overall beautification."
Dr. Rosh
As seen in
Frequently Asked Questions
We can't promise you won't find it painful however we do apply numbing cream to the area before the treatment commences and try to make you as comfortable as possible.

Due to the nature of chin filler, the compartment in which the filler is placed will have to increase in size to accommodate the filler. This can therefore lead to the chin feeling tender to touch however this should resolve in a week.

The amount of filler you will need in your chin will depend on the person. This is why its important to discuss a treatment plan before the procedure takes place.

Results are immediate, clients see results as soon as the procedure is over

The lifespan of chin and jawline fillers depends on the specific filler used. Some last a year or more, but all are temporary and will require touch-ups once or twice a year to maintain results.

Avoid touching the area for at least 24 hours. The same applies for applying makeup and exercise.

Avoid drinking alcohol and taking ibuprofen for 48 hours before treatment.

Chin filler can successfully augment a weakened chin to correct asymmetry and improve shape. The filler can raise the skin and bring it back in to line with the surrounding area, leaving you with no sign of a cleft chin.

We offer the procedure at the Wilmslow clinic and also the pop-up London clinic.
Book A Consultation
If you would like to find out more about our treatments or memberships then please do not hesitate to get in touch with us. Please telephone, email or complete the form below.