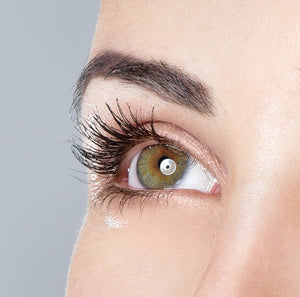 What is fox eye and what treatment do you offer?
Fox eye has become one of the leading trends within the last year with the likes of Kendall Jenner and Hayley Baldwin at the forefront of this. The fox eye look describes an eyebrow in which the outer third extends upwards and has a beautifying lifting effect. This can be achieved with two separate treatments.
Firstly dermal filler can be injected into the temple to increase volume in the area which has a lifting affect.
Secondly we can use anti- wrinkle injections to achieve this. Once injected into the forehead, muscle paralysis can cause a slight eyebrow lift. Although both treatments cause a slight lift, a combination of the treatments is very effective in achieving this fox eye look. 
What will happen on the day of treatment?
- Following your consultation, a medical questionnaire will be filled out which will deem whether you are suitable for treatment. 
- A series of before and after pictures will also be taken at various angles and expressions. This will therefore allow us to compare the outcome of your treatments to ensure we reach your desired result. 
- Your skin will then be cleansed and if going down the dermal filler route a numbing cream will be applied to the area. Numbing cream is proven to reduce pain from filler by 60% when a needle is used. However the same can not be said for the cannula method. Whether a needle or cannula is used will depend on what treatment you are having and also your own facial structure.
- Generally, for this treatment a needle will be used. The needle is placed to bone as this is the safest method to avoid any important veins. If the needle was to come into contact with a vessel a small bruise may form however pressure to the area immediately will reduce this formation.
- Following the procedure you may feel tender to touch and may possibly experience swelling and redness. This will subside over the following days however over the counter pain relief and arnica cream may be applied.We also ask that you refrain from any physical activity for 24 hours and avoid extreme heat, including hot tubs and saunas.
- It is also advised to avoid make up on the area for 24 hours as this could lead to an infection. You will then receive a follow up phone call 2 weeksprior to treatment to ensure you are happy with the treatment.
Fox eye treatment
Before and After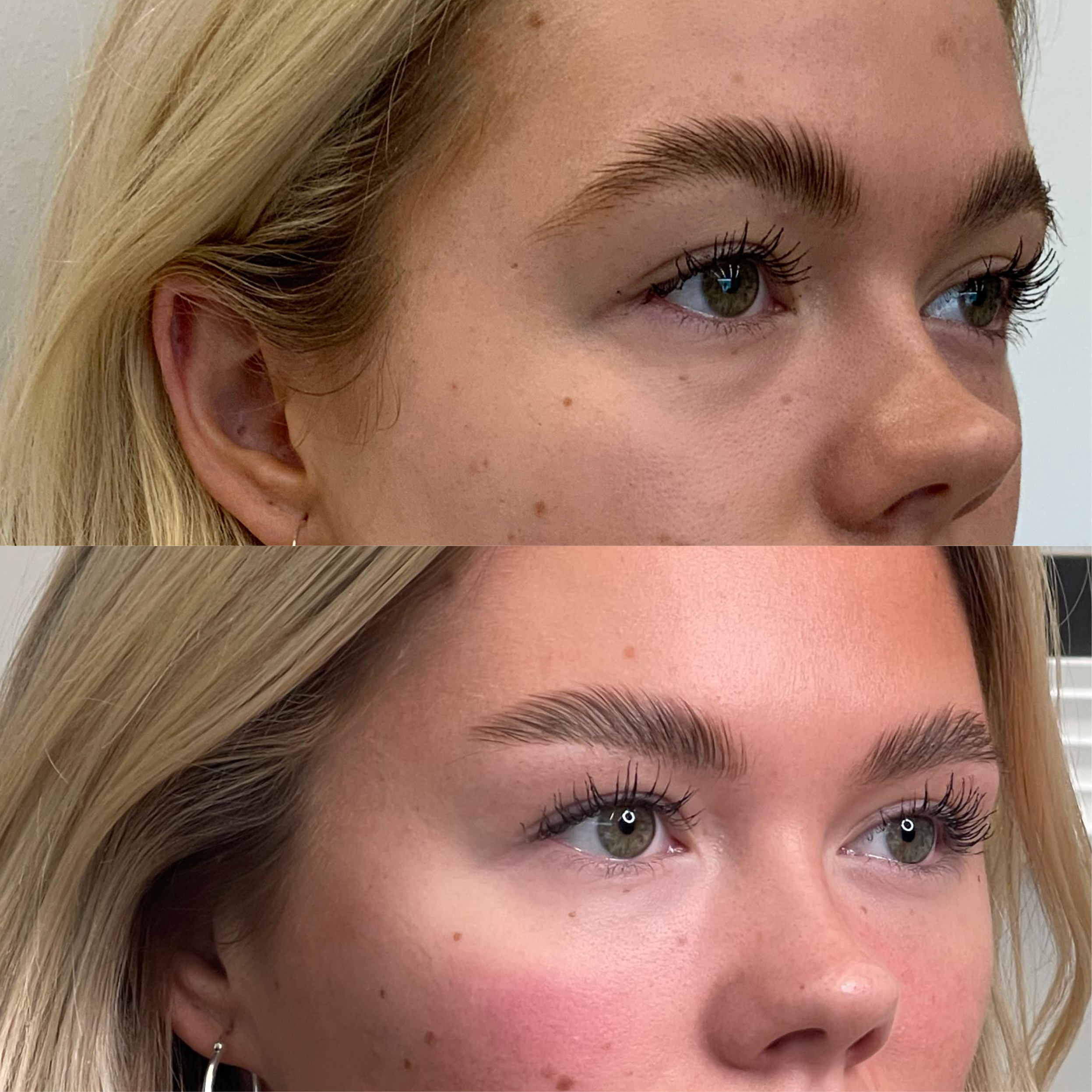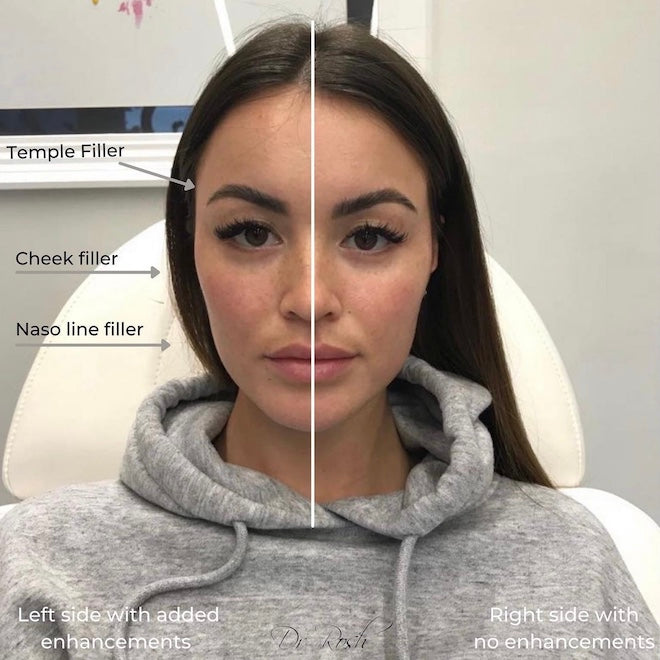 "The fox eye effect is one of the most requested treatments by my patients. I don't condone threads as I believe it leads to a short term result and excessive scarring. I use a combination of anti-wrinkle injections and filler to lift the upper eye lid providing the most beautifying effect"
Dr Rosh
As seen in
Frequently Asked Questions
At KLNIK we use botulinum toxin to lift the eyebrows and dermal filler to the temporal to fill and tighten the eye area for a more youthful appearance.

As with any injectables, there can be slight bruising and swelling, this should be minimal.

Yes. The filler will create an instant lift but the anti wrinkle injection will take up to two weeks to take effect.

The fox eye treatment is suitable for anyone looking to lift and tighten the eye area, men or women.

However, we do not treat anyone who is pregnant or breastfeeding.

The fox eye treatment can last from 4-12 months depending on which product(s) are used to create the desired look.

You will expect to see a soft, natural lift to the eyebrow and eye area to create a tighter, more lifted look.

The full length of procedure can last up to 20 minutes.

The amount of filler required varies depending on the patient and will be discussed within consultation with Dr Rosh. All treatments are created bespoke for each patient rather than a 'one size fits all' approach.
Book A Consultation
If you would like to find out more about our treatments or memberships then please do not hesitate to get in touch with us. Please telephone, email or complete the form below.