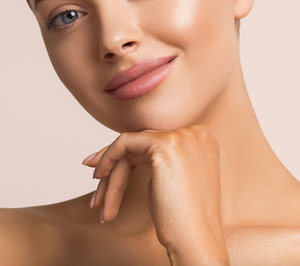 What is a weak chin and what can we do to treat it?
'Rhythanthic' is the term used to describe a person in which has a weak chin. This is where the chin is set back in the face which can give an unnatural appearance. We treat this problem on a regular basis at clinic where we bring the chin forward to be in line with the nose and lips. This is often caused by your dental structure and can help bring about a more natural look. This is extremely popular amongst people who are self-conscious about their side profile and want a more balanced facial structure. In doing this we can create a stronger jawline, with more contour and definition and can even aid in removing a jowl like appearance which often comes with ageing. To do this we use dermal filler. Chin filler treatment can be carried out with both a needle and a cannula. More than likely the cannula method will be used but this completely depends on the uniqueness of your anatomy. This highlights the importance of a consultation before the procedure as each treatment should have its own protocol to follow.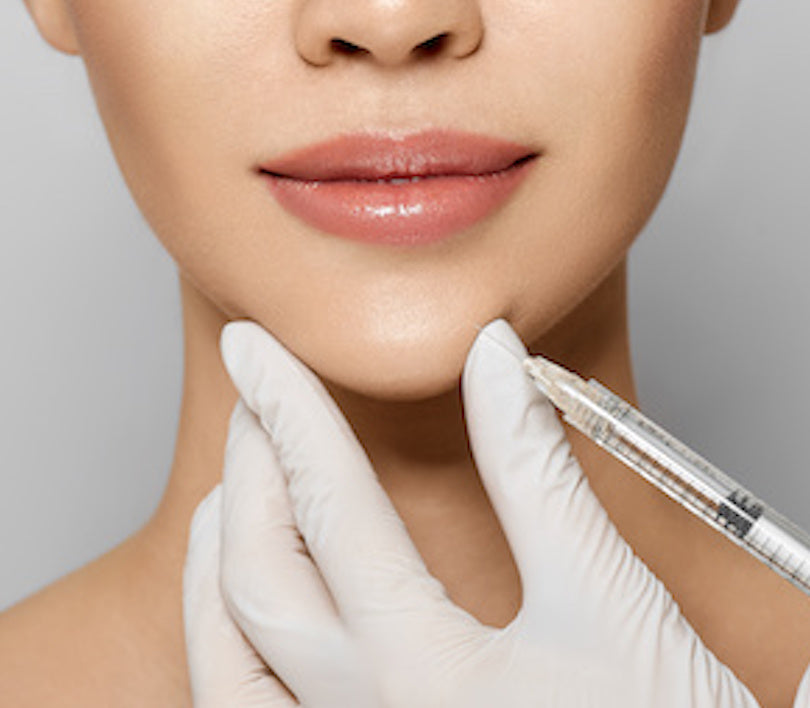 Weak chin treatment
Before and After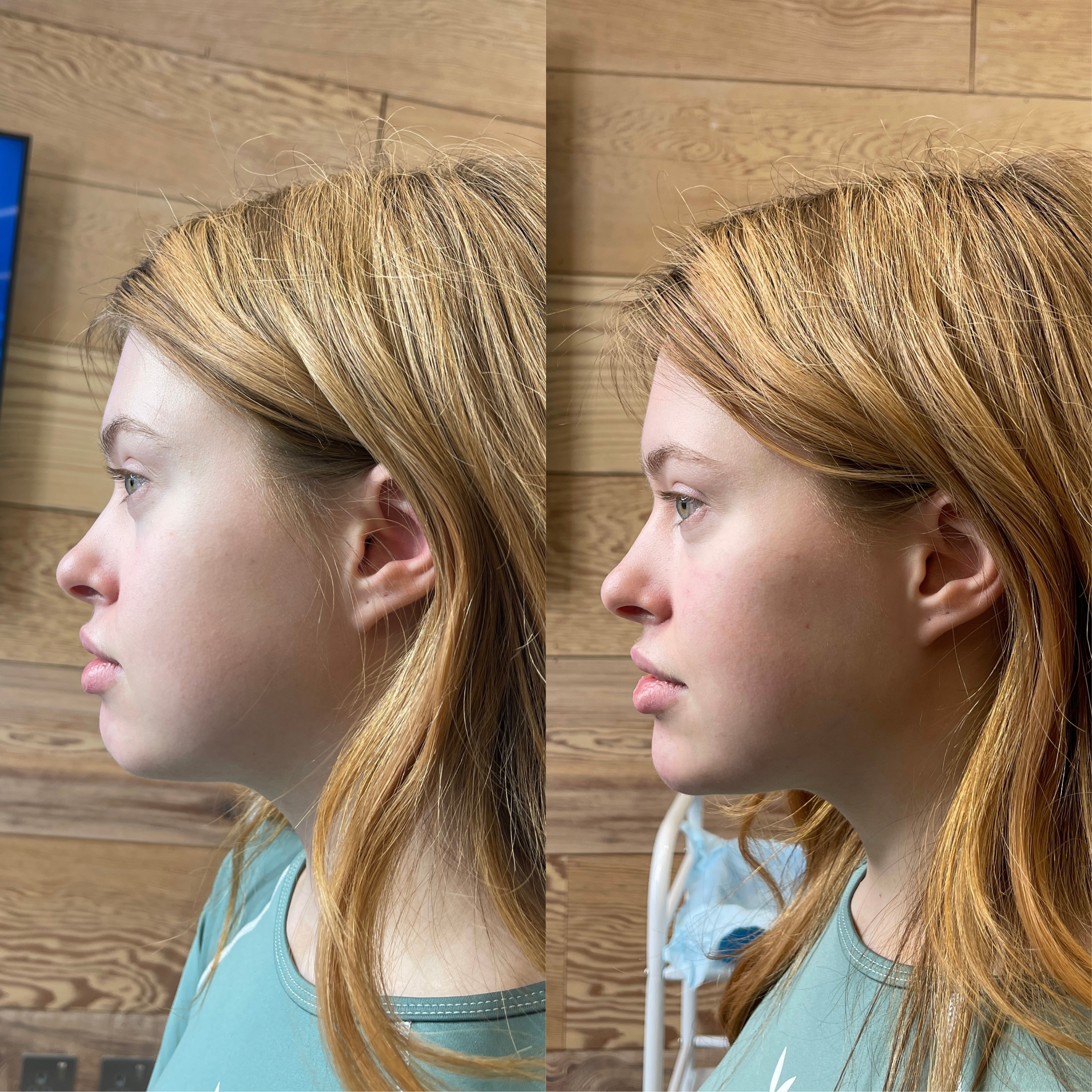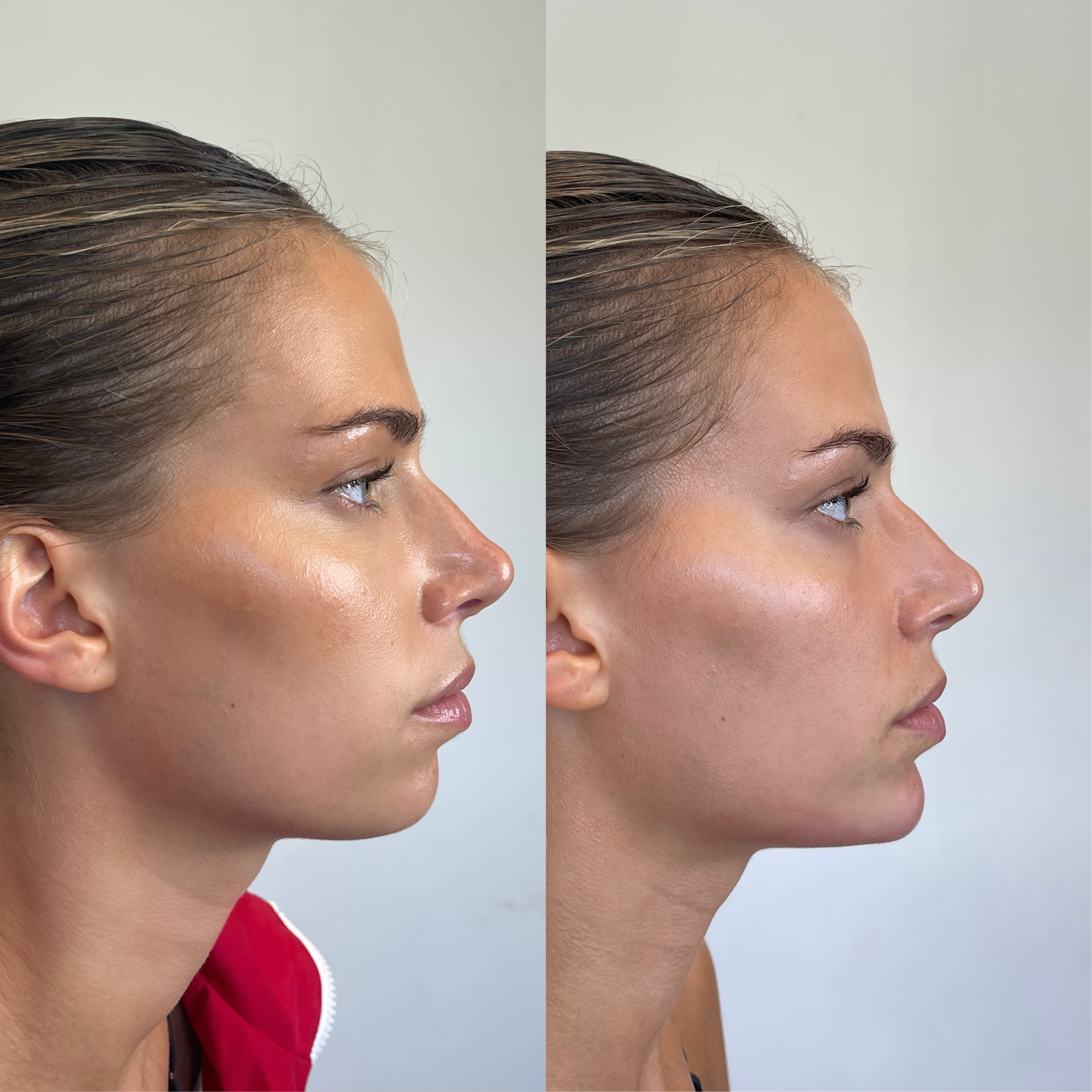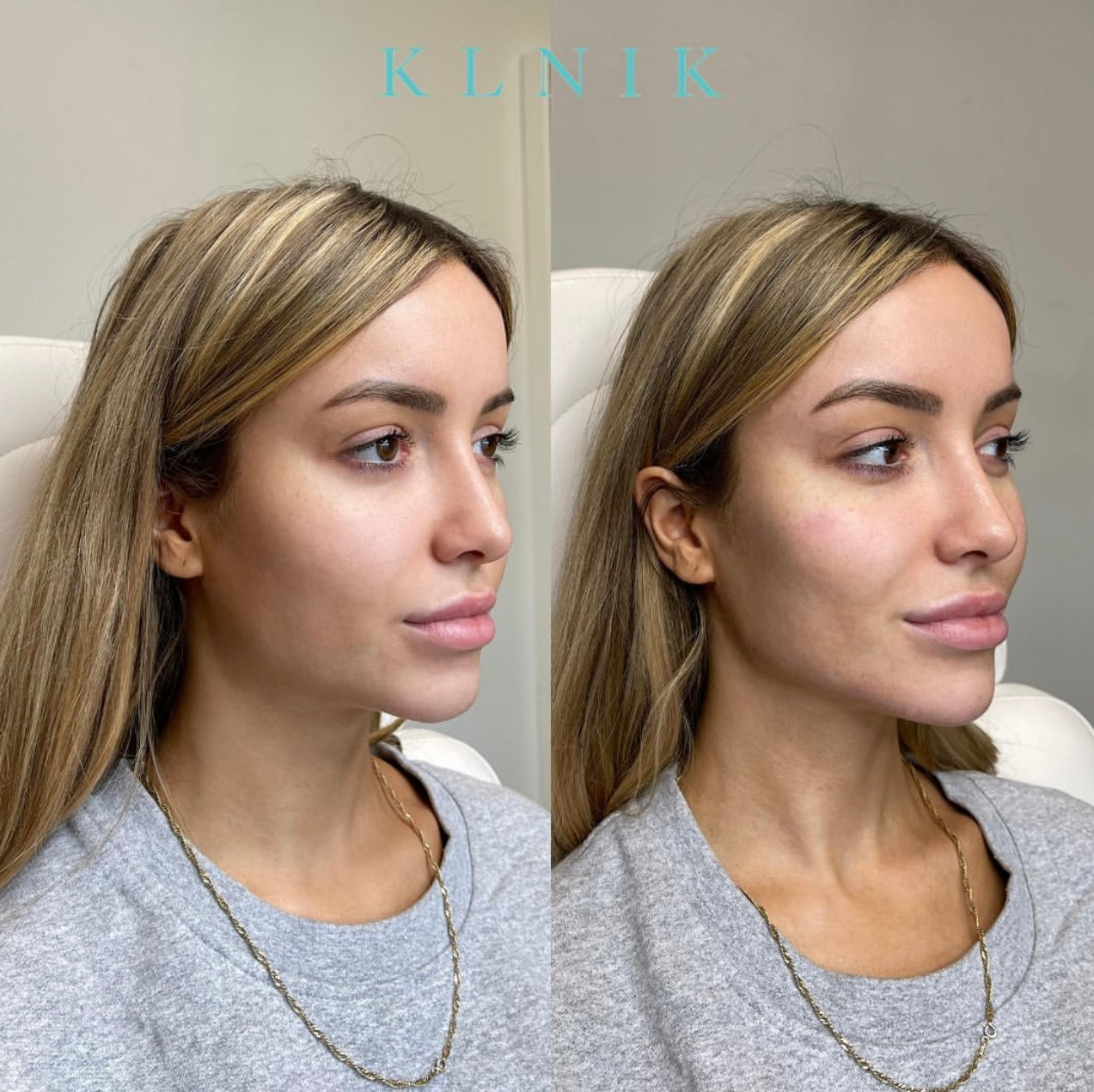 "A weak chin is characterised by a chin that sits further back than it should. This causes the face to look off balance and so adding filler to this area can have a really beautifying affect"
Dr. Rosh
As seen in
Frequently Asked Questions
We offer natural filler enhancement to balance your profile.

If there is any unwanted fat tissue under the chin this can be removed to help define the area more with Coolsculpting or Aqualyx.

As the area in this case is generally recessed, volume will need to be added in order to balance the profile, in which case it would need to be a product that can enhance and create volume. HIFU DUAL HI can help define the jaw

A weak chin or recessed chin is the result of bone and soft tissue. It can be altered through surgery but this would be very invasive. Therfore filler is seen as better alternative.

A cannula may be used to reduce the chance of bruising but occasionally a needle will be used which lowers the recovery time. We would normally recommend avoiding make-up and exercise for 24 hours.

You can expect immediate results and profile balancing from this treatment.

Once you have established the result you are happy with the procedure will need to ups every 6 months.

No we do not use permenant fillers at KLNIK.

Dr Rosh and his team of highly trained Doctors are experts in injectables. With this experience they are able to tailor the treatment to create the optimum facial symmetry, feathering the filler to integrate it naturally to blend with your facial structure.
Book A Consultation
If you would like to find out more about our treatments or memberships then please do not hesitate to get in touch with us. Please telephone, email or complete the form below.