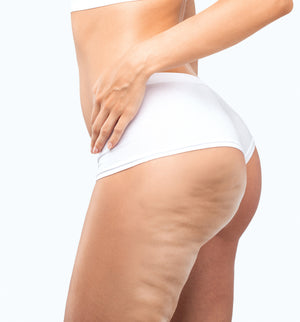 Cellulite
Gynoid lipodystrophy
What is cellulite and what do we offer to treat it?
Cellulite is characterised by dimpled or bumpy skin and is often referred to the texture of orange peel. It is a very common condition and usually presents its self in areas such at the buttocks, hips and thighs although there is no research to show that it can't appear anywhere else. The formation of fat chambers under the skin cause this dimpling effect. An increase in fat cells causes tension in which pulls the fat chambers down which brings the surface of the skin with it. Most factors in which contribute towards cellulite formation is uncontrollable, including our genetics, age, hormonal balances and skin structure. Although harmless, many people look for a resolution for this and Klnik could have just the answer.
Radio-frequency - this uses electromagentic waves to release the dippling, reducing its appearance.
We are currently looking into new injectable treatments for cellulite. As soon as we have further information it will be placed on the website.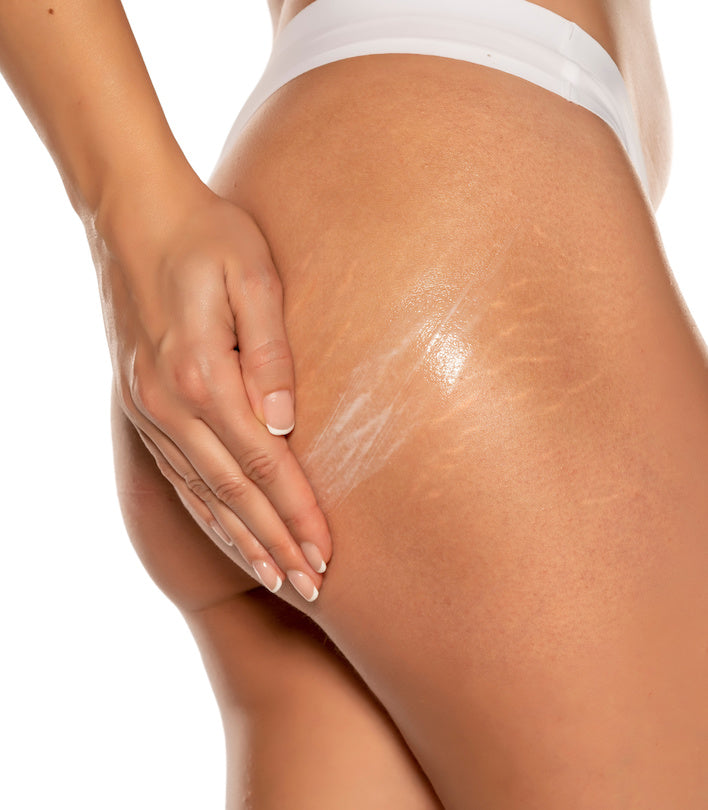 Cellulite treatment
Before and After
"Cellulite is extremely common and develops when fat volume increases. This pulls the connective cords tissues which results in the dimpling affect. At klnik we have a number of treatments to reduce the appearance, to get you looking and feeling your best"
Dr. Rosh
As seen in
Frequently Asked Questions
Inactive lifestyle- the lymphatic system can also affect cellulite, lack of exercise causes the lymphatic system to slow down.

Hormones - Oestrogen heavily effects cellulite, which is why most sufferers are women

Ageing- the structure of the skin begins to weaken with age as we lose collagen and elastin, this can change the skins support system and allow cellulite to worsen

No, you will need a consultation to decide which treatment option you would like to take, RF would be weekly and a course of 6-12 whereas Cellfina is a one off treatment.

Only 1 session is needed for Cellfina, 84 of patients are happy 3 months after the procedure.

It is advised to take it easy for 24 hours aftere the procedure.

Results can be seen from 3 days after the procedure and most cloients are happy with just one session.

Cellfina is a relatively safe treatment, bruising is common for up to 4 weeks. There are risks of pigmentation, however, Hydroquinone can be used before and after to prevent this from happening.

Yes, Cellfina is FDA approved for cellulite reduction. No serious adverse events were observed during the clinical study of the Cellfina System.

One of only a few clinics in the UK to offer such a state of the art procedure, excellent facilities and aftercare as well as supportive treatments to boost your results.
Book A Consultation
If you would like to find out more about our treatments or memberships then please do not hesitate to get in touch with us. Please telephone, email or complete the form below.