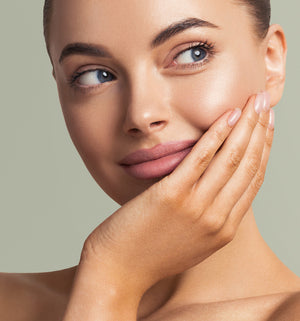 What are pores and what can we do to treat them?
Small openings in the skin, also known as pores allow the skin to 'breathe'. Often these can become blocked with debris which result in breakout and blackheads, often a result of sebum over production or inadequate skin hygiene. This can also lead to the formation of enlarged pores. The areas that are most prone to this area areas with increased oil gland such as the nose and chin. Although this condition is harmless, many people look for ways to reduce their appearance.
Skin care routine - it is important to adapt a skin care routine that works for you. Instant pore refiner from ZO is a must in this case!
Hydra facial - Debris such as oil can build up over time causing an increase in pore size. By removing such debris can regress to their natural state giving a fresher look.
Resurfacing laser - this works by removing the top layer of the skin. This will stimulate the process of skin rejuvenation in turn promoting collagen production resulting in healthier skin cells. Not only does this reduce pore size but will also allow for a smooth skin texture.
"It requires an extraordinary amount of precision, experience, and skills to restore a patient's sunken eyes every time.Tear trough rejuvenation should only be performed by experienced professionals as it's an area that can be botched and is exquisitely sensitive."
Dr. Rosh
As seen in
Frequently Asked Questions
The best treatment to empty the pores is Hydrafacial treatment. Many clients follow on with ResurFX laser to tighten the pores. To prevent the pores from clogging up so quickly Obaji products can be used.

Oily skin - excessive sebum production which can be caused by various things like diet and hormones can cause excess oil and skin cells to build up blocking pores.

Skincare- no skin care or bad skin care regime can cause pores to be blocked for long periods of time causing them to get even bigger, lack of sun protection can also cause them to dilate permanently.

A good skin care regime with medical grade products can definitely help. But regular facials with Hydrafacial or Aqua3 will clean to a deeper level and would be beneficial monthly.

Hydrafacial can leave the skin flushed for a few hours, laser can be a few days but this depends on the stregth of the treatment. Medical products for enlarged pores don't have a down time as such, however you must wear sun protection when using them.

Great results! Hydrafacial will empty blocked pores, noticeable immediately! Laser will take a few sessions to notice an improvement and will need top up sessions to maintain results. A good skin care regime is important for results to last.

Not really just slight sensitivity to sunlight so SPF is important. If you choose ResurFX laser you could have redness for up to 48 hours.

Obaji and Zo skin care pore therapy products will prolong the results from the treatments. But left between sessions the oil glands can cause the pores to refill will debris.

KLNIK has a variety of treatment options for enlarged pores as well as medical grade products to really help see results and have long term effects from the treatments.
Book A Consultation
If you would like to find out more about our treatments or memberships then please do not hesitate to get in touch with us. Please telephone, email or complete the form below.