What is ageing skin and how can we deal with it?
As we age we loose collagen which results in the loss of skin laxity. This causes the sagging of the skin which in turn allows wrinkles to form. Skin pigmentation also occurs as we age, usually a result of sun exposure thoughout your life.
Preventative measures can be taken to reduce ageing skin. Reducing your sun exposure and applying factor 50 can have a positive impact on this as well as keeping your skin hydrated by applying body lotion on a regular basis. But what can we do if your hands are already subject to ageing? At Klnik we offer a number of treatments to aid in rejuventing this area. 
IPL laser - this treatment works by removing the top layer of skin to promote collagen production.
Profhilo - is an injectable anti-ageing treatment in which helps the maintenance of skin elasticity and firmness.
Skin care - We have a range of medical grade skin care product including ZO and Obaji. 
Book in for a free consultation to be assessed by a member of our team to deem the suitable treatment for you.
Ageing Skin
Before and After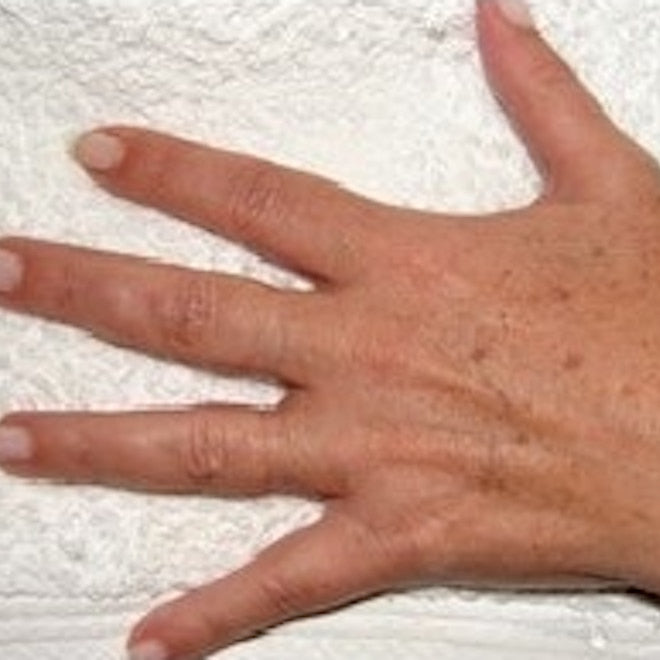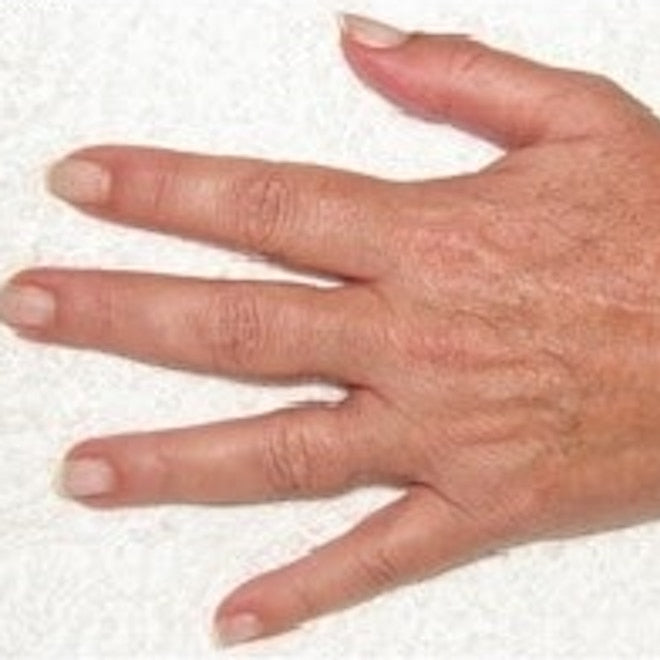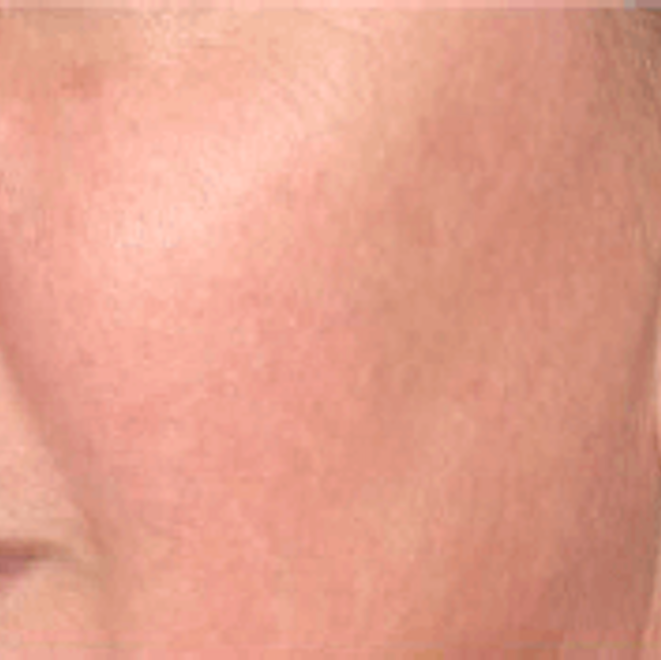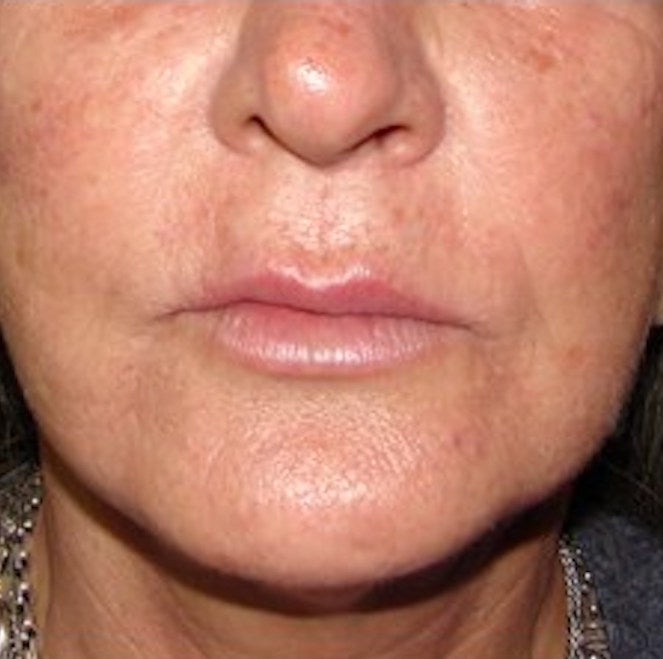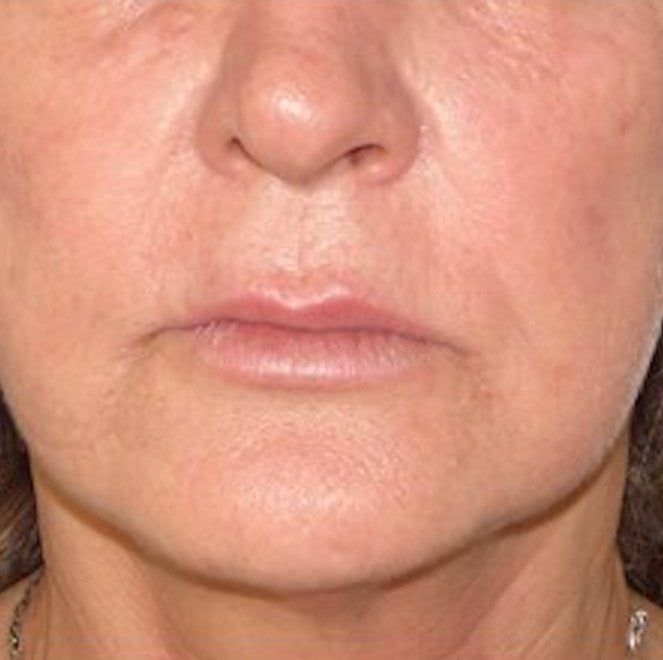 " Ageing skin is a natural process in which everyone will go through as we all lose collegen. However at KLNIK we are experts at slowing down this process. We have a number of treatments to reduce the signs of ageing or stop them before they worsen so come for a bespoke consultation. "
Dr. Rosh
As seen in
Frequently Asked Questions
IPL/laser is great for sun spots, blood vessels, and the texture of the skin. Evening out the tone of the skin helps reverse the size of ageing,

ZO prescription skin care can help reduce the appearance of fine lines and face wrinkles. Whilst promoting a more even-looking skin tone and finer pore appearance. ZO anti ageing skin care routine provides a younger complexion. Book a consultation to find out which program will suit you best.

The Anti ageing ZO program includes the following;

Exfoliating cleanser

Exfoliating polish

Complexion renewal pads

Daily power defense

Growth factor serum

For anti ageing treatment a consultation will really help to design the best treatment plan for you. Some treatments can be booked straight in and a consultation carried out at the time of the session,

Profhilo is an injectable treatment carried out by our in-house Doctors. It's one of the highest concentrations of Hyaluronic acid on the market. Very hydrating for tired skin, but also aids to reduce the appearance of sagging through remodelling the skin. 

Tear trough filler can be great for ageing skin, most people can benefit from tear trough filler because it's one of the first areas on the face to lose volume, and creates the appearance of tired eyes. Tear trough filler adds volume back and stops the appearance of dark circles and sunken eyes.

LED light therapy can be used on its own as a stand alone treatment, providing much needed energy to the cells in the skin, promoting collagen production and wound healing, This is also great as an ongoing treatment twice weekly, that leaves you feeling energised, refreshed, with zero downtime. Many clients add it onto a facial at KLNIK. Great for all skin types.

KLNIK is a Doctor led clinic with such a wide variety of anti ageing skin care treatments and products to suit all ages, skin types for male and female patients. Whether it's injectables, facials, treatments or skin care products we have it all with decades worth of experience.

It is not possible to stop the ageing process completely, but it is possible to undo and slow it down. After the age of 30, we lose collagen at 1% per year. Therefore the sooner you start anti-ageing treatments and protect the collagen remaining the better. Sun protection and free radical skin care protection daily is one of the best ways to prevent premature ageing, Laser HIFU and IPL treatments will help your body produce new collagen and elastin and keep the skin looking plumper. ZO and Obagi skin care can also increase cell turnover as well as provide you with the best sun protection,

Smoking causes once oxygen cells to become unstable free radicals, these cause long term damage to the skin. Filler around the mouth can help to undo some of the damage as well as quality skin care such as Zo and Obaji. Laser resurfacing can help with the texture.

Yes, UVA damage (which is present all year round) causes skin damage. Don't be fooled by cloudy skies as 80% of the UVA rays can pass through clouds. Even if your skin never burns, UVA is still damaging the skin. UVB also causes the skin to darken and to thicken.

The best form of defence is SPF 50 all year round coupled with hats in summer.
Book A Consultation
If you would like to find out more about our treatments or memberships then please do not hesitate to get in touch with us. Please telephone, email or complete the form below.