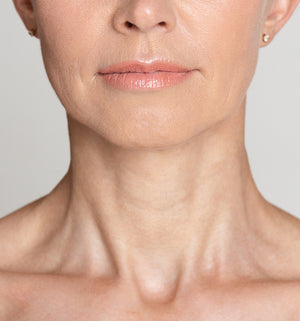 What are necklines and what can we do to treat them?
Neck lines are the lines and wrinkles that form around the neck area. This area, like all skin is subject to ageing with issues arising like deep neck wrinkles. This can can give of an older appearance than you actually are due to the inconsistent texture. Sun damage is the biggest culprit when it comes to necklines. Sun damage from ultraviolet radiation causes premature ageing due to the change in DNA structure. Although it is possible to soften the effects of sun damage, you cant reverse the changes which have occurred within your DNA structure. It is therefore vital to protect your skin by wearing factor 50 when needed and avoiding direct sun exposure as much as possible. 
Anti-wrinkle injections - this anti-wrinkle treatment works by relaxing the platysma muscle which is located in the neck. The weakening results in decreased formation of 'neck bands' giving a smoother and tighter looking neck area.
Radio frequency/hifu - non invasive treatment to tighten and lift the skin.
M22 laser resurfacing - removes the top layer of skin to stimulate collagen procuction for ultimate skin rejuvenation.
Radiesse - A biostimulate which acts as a skin booster providing the skin with increase hydration and improved skin texture.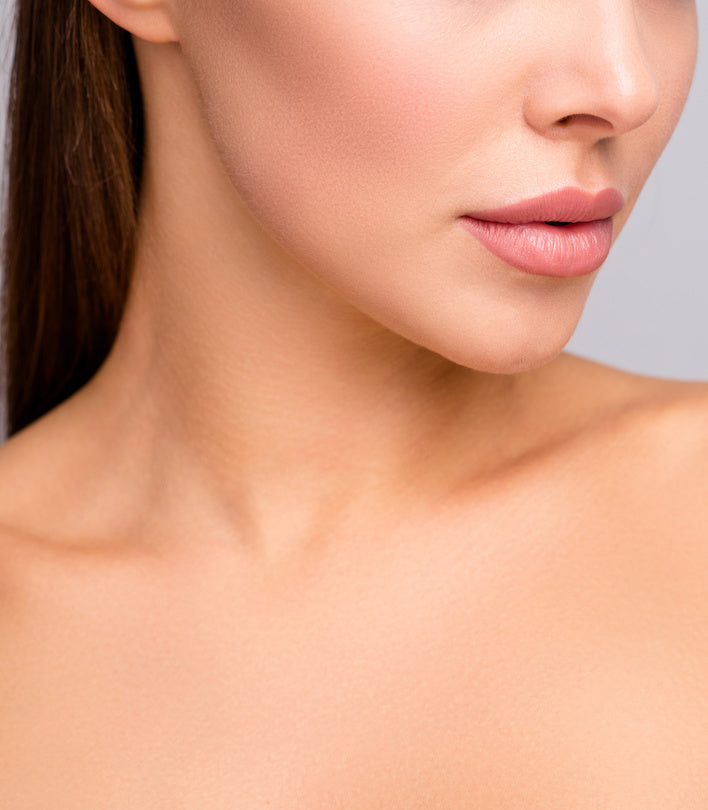 Neck line treatment
Before and After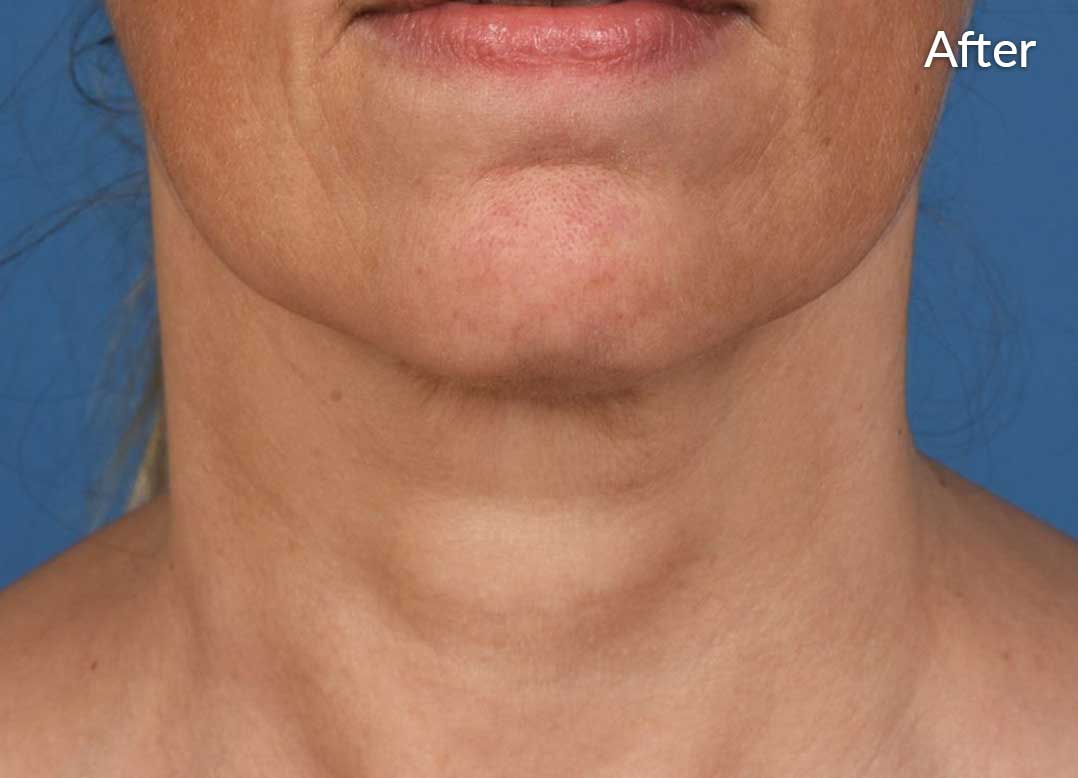 "Necklines are often a result of sun damage and ageing. Anti-wrinkle, biostimulants and radiofrequncy can be used to soften these"
Dr. Rosh
As seen in
Frequently Asked Questions
It depends on the cause of the neck lines, if it is skin laxity and ageing - Horizontal lines, then HIFU DUAL HI will be the best solution.

If you are struggling with vertical bands - nicknamed 'turkey neck' Anti wrinkle injections will help with platysma muscles that protrude from the skin. These become more visible as we age but can also be caused by tensing the muscles through teeth grinding and weight lifting. 

Ageing - as the skin starts to age the body stops producung collagen and begins to lose it.

Sun exposure- the damaging UV rays from the sun and sun bed penetrate deep in to the skin damaging collagen from within.

Dual HI can be conducted every 3 months, 1 session can show excellent results. However, skin that has more severe laxity will need 3 sessions.

Profhilo or Radiesse generally takes around 20 minutes and is a series of injections along the horizontal lines.

Dual Hi HIFU treatment will take around 40 minutes using a variety of different depths to stimulate collagen throughout the layers.

Anti wrinkle injections take 15 minutes to inject into the verticle muscles on the neck.

There is no recovery time for Dual HI HIFU, the skin may feel warm and sometimes it's possible to feel a sensation on the muscle post treatment for a week or two.

For the injectables the recovery is also minimal but you may notice slight bruising or swelling at the injection site for 24 hours.

Results will be immediate from injectables but they will need repeating monthly with Profhilo and Radiesse every 2 years.

Results from HIFU DUAL HI will be immediate due to the deep swelling giving a temporary lift, longer term results will keep improving for a minimum of 6 months.

We use the best up to date products from a variety of suppliers as well as state of the art machines. Which treatment you will require will depend on your anatomy. This will be discussed in your consulation.

Yes, this works really well to give you both instant and long lasting results that work in harmony. We would advise the course of RF or HIFU first, then followed by injectables. The machine based treatment can otherwise speed up the breakdown of certain injectables.

Dr Rosh is a highly experienced injector for this area it is important to not over inject the area and have a sound understanding of the
Book A Consultation
If you would like to find out more about our treatments or memberships then please do not hesitate to get in touch with us. Please telephone, email or complete the form below.