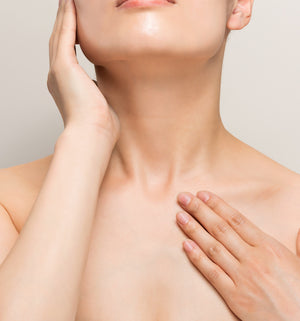 What are ageing hands and what can we do to treat them?
As we age we loose collagen which results in the loss of skin laxity. This causes the sagging of the skin which in turn allows wrinkles to form. Skin pigmentation also occurs as we age, usually a result of sun exposure thoughout your life.
Preventative measures can be taken to reduce ageing hands. Reducing your sun exposure and applying factor 50 can have a positive impact on this as well as keeping your skin hydrated by applying body lotion on a regular basis. But what can we do if your hands are already subject to ageing? At Klnik we offer a number of treatments to aid in rejuventing this area.
IPL laser - this treatment works by removing the top layer of skin to promote collagen production.
Profhilo - is an injectable anti-ageing treatment in which helps the maintenance of skin elasticity and firmness.
Skin care - We have a range of medical grade skin care product including ZO and Obaji.
Book in for a free consultation to be assessed by a member of our team to deem the suitable treatment for you.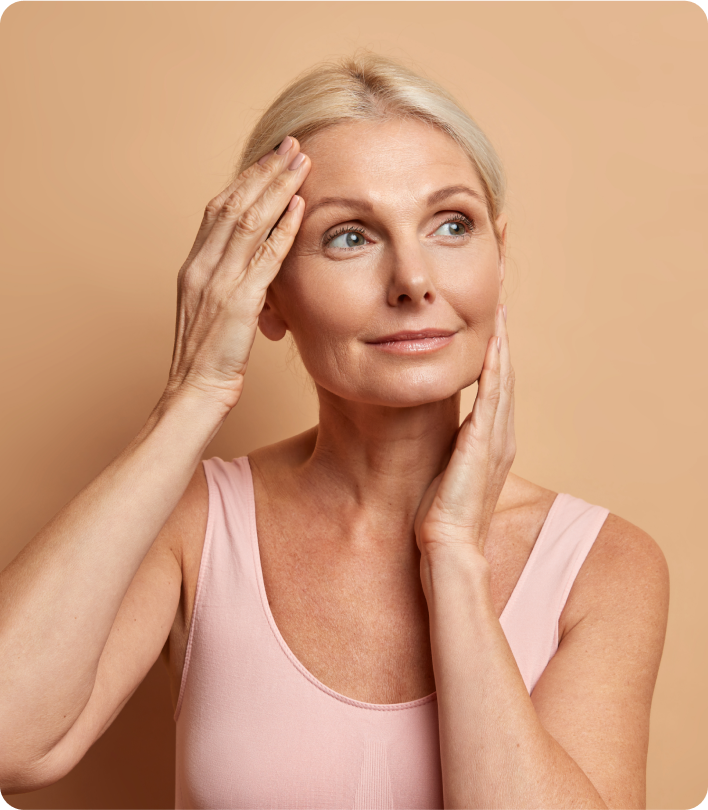 Ageing hands
Before and After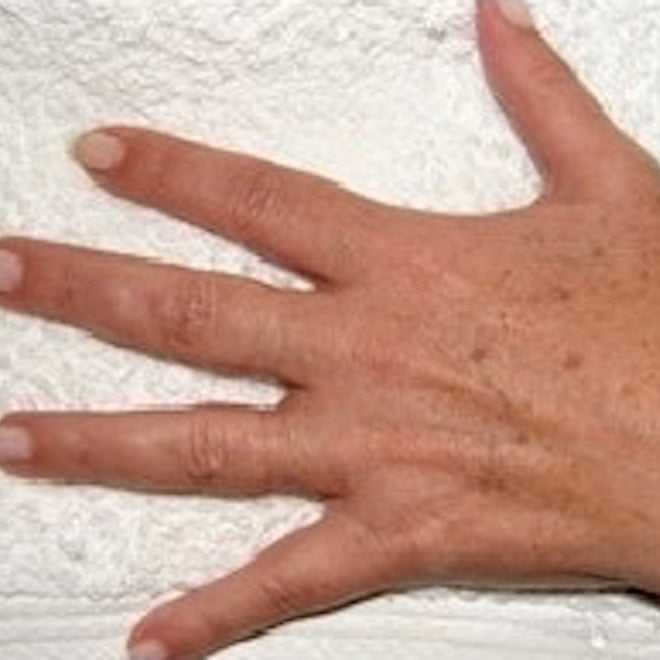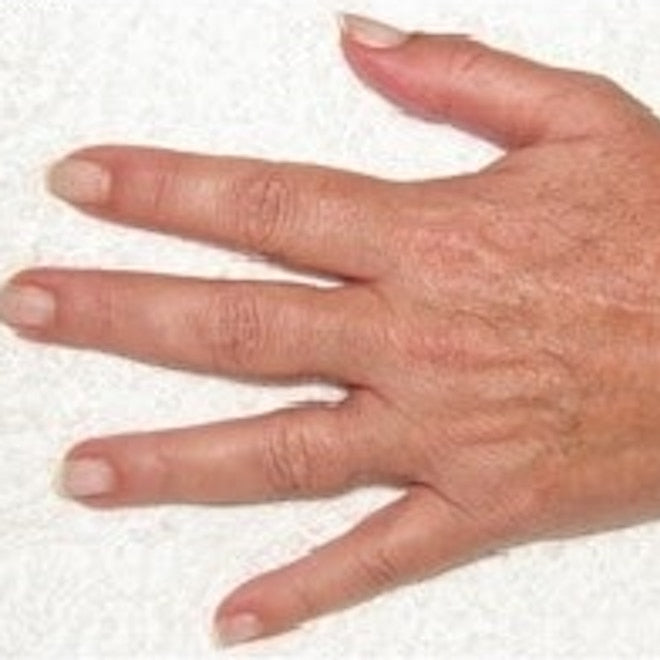 "This can be a tell tale sign of your age. Profhilo, dermal fillers, calcium hydroxyappetite can improve this  areas as well as laser treatments to banish concurrent pigmentation"
Dr. Rosh
As seen in
Frequently Asked Questions
Yes. All treatments at Klnik for ageing hands are safe and are FDA approved.

A consultation with a member of our team will help determined which treatment is most suitable for you. Whether this be a singular treatment or a combination.

There is no downtime for any of the treatments we offer for ageing hands at Klnik. However you may feel some discomfort/swelling in the area following treatment.

The number of sessions needed will depend on your current state. However, usually a few sessions would be needed to treat ageing hands with IPL laser.

Profile works by increasing hydration and boosting collagen formation to smooth out fine lines and wrinkles.
Book A Consultation
If you would like to find out more about our treatments or memberships then please do not hesitate to get in touch with us. Please telephone, email or complete the form below.