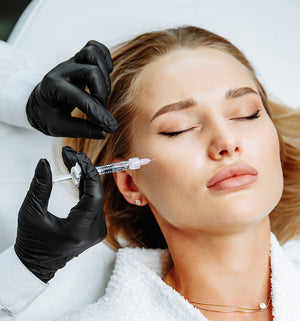 What are sunken cheeks and how can we correct them?
Sunken cheeks form when there is a lack of tissue between the zygomatic bone and the mandible. This is often genetically dependable, however this is frequent in athletic people due to their low percentage of body fat. As we age we also loose a large amount of bone density and subcutaneous fat which will cause the appearance of sunken cheeks. Dermal filler formally known as Hyaluronic acid can be placed on and around this area in a bid to raise volume and definition. This can create an illusion of more defined and less sunken cheek bones which can have beautifying affect. Dermal filler can also cause an increase in collagen in the area causing an increase in volume. When performed in the correct way cheek filler can look completely natural and is very popular between both men and women.
Sunken cheek treatment
Before and After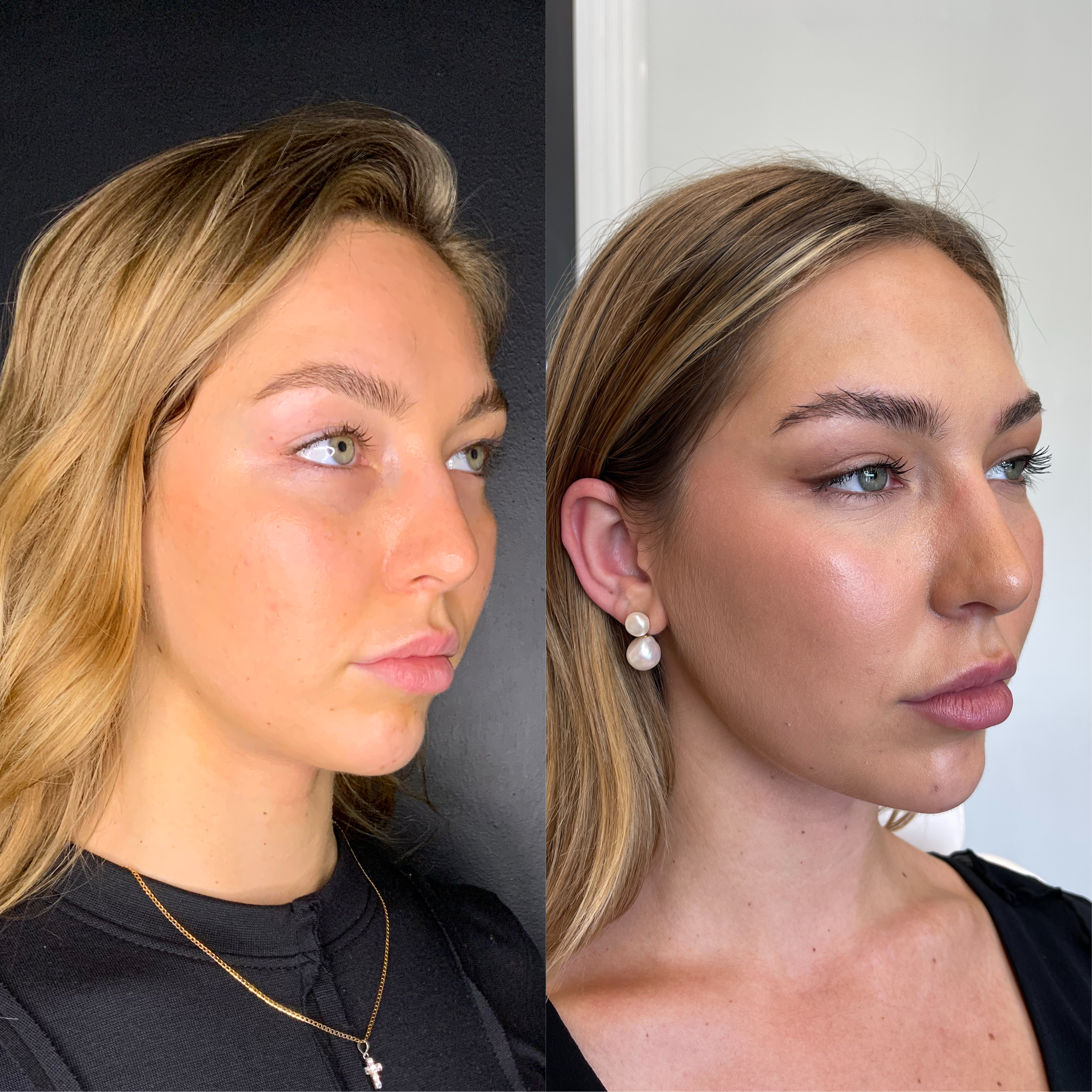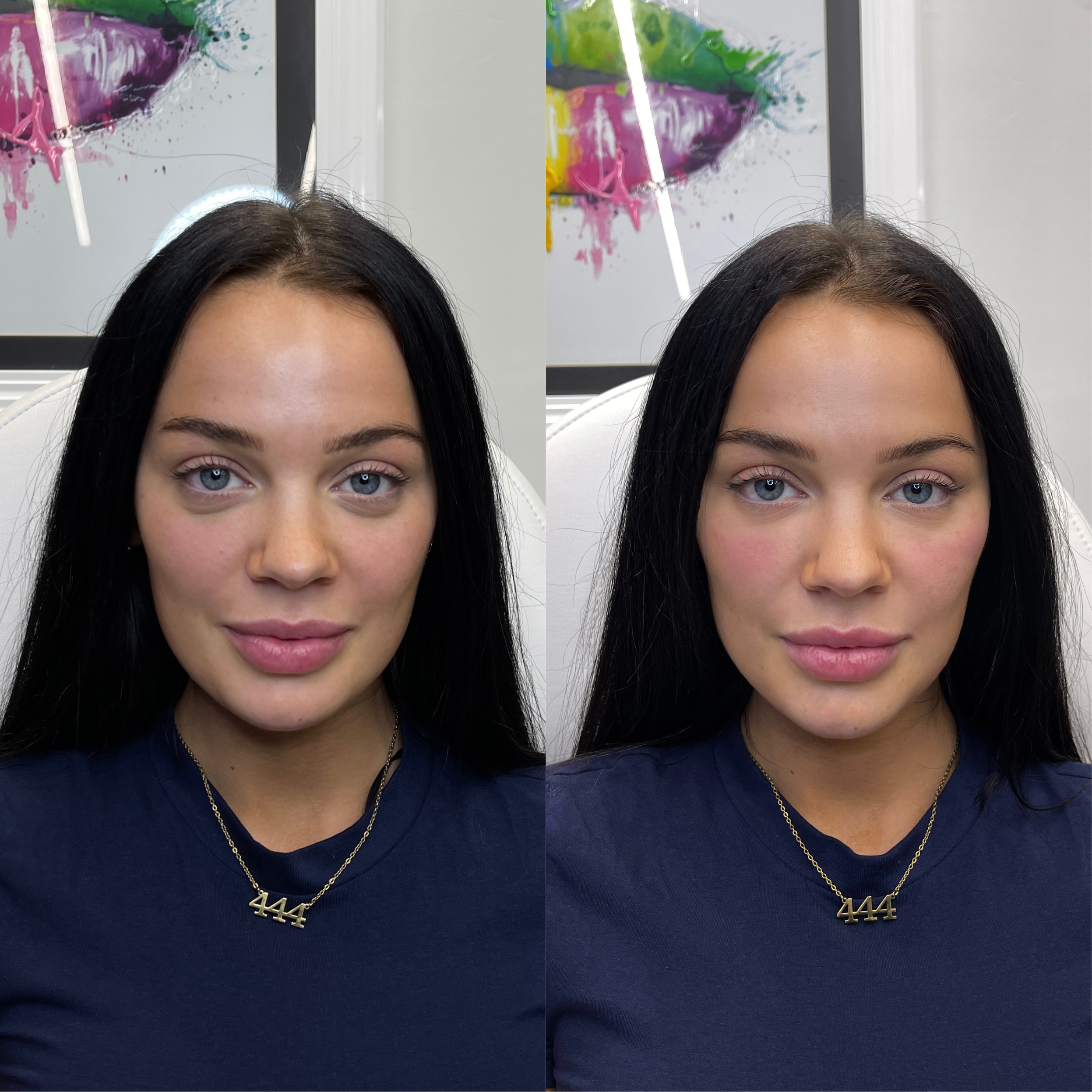 "It requires an extraordinary amount of precision, experience, and skills to restore a patient's sunken eyes every time.Tear trough rejuvenation should only be performed by experienced professionals as it's an area that can be botched and is exquisitely sensitive."
Dr. Rosh
As seen in
Frequently Asked Questions
Dermal fillers are a soft injectable gel consisting of stabilized, non-animal hyaluronic acid. The gel is tissue-friendly and closely resembles the hyaluronic acid that exists naturally in the body. It is long-lasting but not permanent.

 Dermal filler treatments are widely used in medical aesthetics to add volume, plump up and reduce the appearance of line and folds.

Dermal Fillers are biodegradable gels which are injected into the skin in order to provide volume and hydration, smoothing out lines and wrinkles for a more youthful appearance

The results of dermal filler injections are temporary and can last anywhere from 3 months to a year as these naturally dissolve over time. Many clients choose to undergo regular treatments in order to maintain their rejuvanated appearance. and increase the longevity of the filler placement.

Some clients may experience the treatment as a mild discomfort. The lips are extremely sensitive and as such cause most discomfort. Ranges of dermal fillers containing local anaesthetic are available which ease any discomfort. KLNIK uses Merz products, which contain Lidocaine.

We are able to use local anaesthetic creams which are applied prior to treatment, which will ease any discomfort.

Product related reactions are rare. There are some injection related reactions which may occur after any injection including redness, swelling, pain, itching, bruising or tenderness at the injection site.



You should be able to see results immediately after a dermal filler treatment, and the results will continue to become more noticable over the following weeks.

Some patients experience bruising or redness immediately after the injection. Those effects should last for only a couple of hours. This can be minimized by holding pressure over the areas injected if a bruise or immediate swelling occurs.
Book A Consultation
If you would like to find out more about our treatments or memberships then please do not hesitate to get in touch with us. Please telephone, email or complete the form below.