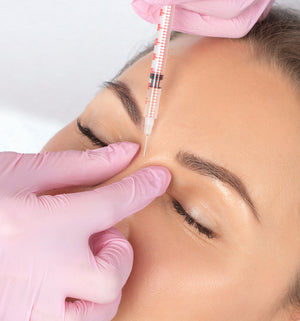 What is a bump on the nose and what can we do to treat it?
A prominent dorsal hump or more commonly known as a bump on the nose is often inherited through your genetic make up and is classed as a dominant trait. The bump can also be a result of injury and consists of excess cartilage and bone. People often believe that a bump on the nose can only be corrected with surgery when this not the case. Frequently, in Klnik we see patients who felt their dorsal hump couldnt be corrected without surgery and leave happier than every after a non-surgical rhinoplasty.
The non-surgical rhinoplasty treatment involves using dermal filler with either a needle or cannula to add to the nose in order to disguise the dorsal hump. The areas in which he adds to are important as this keep the nose looking natural.
Book in today to discuss whether a non-surgical rhinoplasty is the correct procedure or not for you.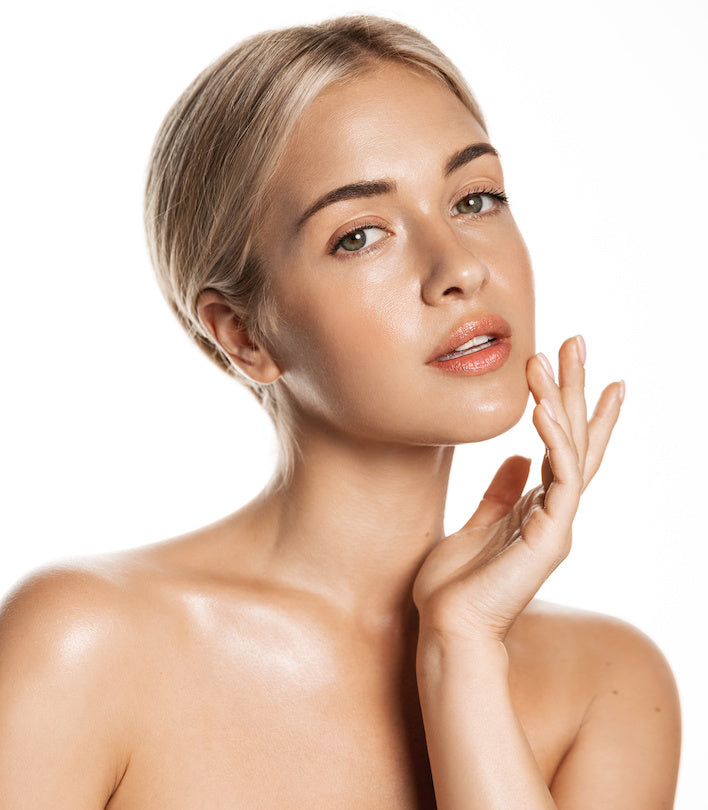 Bump on nose
Before and After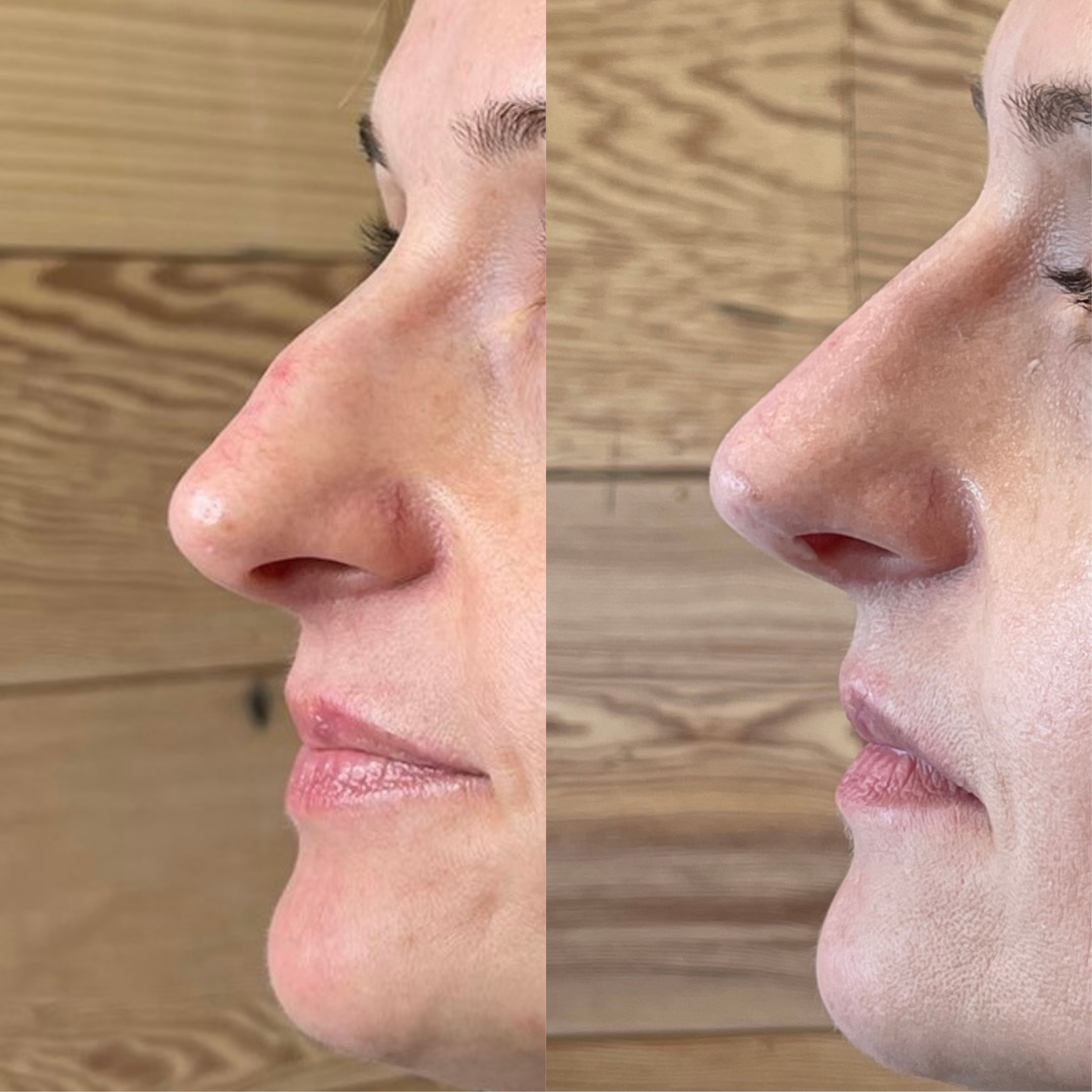 "The nose can be such a sensitive area for my patients and one where they have felt insecure for many years about it. Often patients feel like they need to go for a surgical rhinoplasty to achieve the look they desire but often this isn't the case. Adding small amount of filler to the bridge of the nose can even out bumps, make the nose appear smaller and straighten its appearance. Adding filler to the tip of the nose is popular amongst my patients whereby the nose appears lifted and smaller. The nose is an area which has a lot of vessels and it is my belief should only be done by prescribing medical professionals"
Dr. Rosh
As seen in
Frequently Asked Questions
Possible side effects include temporary swelling and bruising around the injection site and nausea.

A non-surgical rhinoplasty will last around a year however a top up may be needed 2 weeks after your first procedure to ensure the best result. This will be included in your original price.

A non-surgical rhinoplasty procedure will take around 30 minutes but may take longer depending on your anatomy.

It is important that your procedure is carried out by someone medically trained like Dr Rosh himself. This allows for complications to be dealt with in a professional manner, as filler administered in an inappropriate way could cause cell death by vascular inclusion

With most dermal fillers, it takes around 14 days at the most to completely settle and merge with your natural structures.

It is advised to aviod wearing your glasses for a week after the procedure. This is to reduce any distrubance of the filler as it is settling. After this time you are free to wear them.

It hard to say as everyone has a different pain threshold, however it is thought to be a little uncomfortable. To reduce this discomfort we can apply a numbing cream before the procedure starts

At KLNIK we use a variety of fillers, allowing the Doctor to tailor the treatment to your needs. For a nose re shape any of the following may be used; Restylane Lyft, Revia intense or Ultra deep by Teoxane
Book A Consultation
If you would like to find out more about our treatments or memberships then please do not hesitate to get in touch with us. Please telephone, email or complete the form below.