What is a Hydrafacial?
HydraFacial uses advanced, patented vortex technology to deeply cleanse the skin and effectively deliver botanical ingredients containing nutrients such as hyaluronic acid, horse chestnut seed extract, red algae extract, copper, zinc and magnesium peptides to where they do the most good. In addition, HydraFacial also delivers powerful antioxidants to counteract damage by free radicals – from pollution, sun and stress – which can degrade the skin and accelerate the ageing process.
The HydraFacial has been designed to create more than just great skin. Using unique technology, the HydraFacial is a six-stage process which helps to detoxify the skin, remove dead skin cells as well as extracting debris. Most importantly, it helps to introduce deep, lasting, hydration that will help to rebuild your skin health for the long term.
The machine is the only one of its kind which uses a patented 4-in-1 technology that includes Vortex-Cleansing™, HydroPeel® Exfoliation, Vortex-Extraction™ and Vortex-Fusion®. Such a combination allows for the patented removal of impurities and simultaneously delivers botanical ingredients in this deep cleansing facial treatment.
The HydraFacial treatment is particularly effective for a number of skin conditions and imperfections; such as fine lines, dry skin, wrinkles, sun damage, congested pores, acne prone and oily skin, and age spots. It works to provide an overall healthy and glowing complexion. Making it an ideal deep cleansing facial treatment for all skin types
Why choose Hydrafacial?
The HydraFacial is not your typical facial treatment. Unlike the average dermabrasion techniques, which sands the skin to remove damaged skin and impurities, this new treatment offers a much more gentle approach. Dubbed hydrodermabrasion, the HydraFacial technique uses a vacuum to remove impurities from pores. It then simultaneously delivers botanical ingredients such as hyaluronic acid, horse chestnut seed extract, red algae extract, as well as copper, zinc and magnesium peptides into the skins deepest levels.
There are six clear steps of the HydraFacial process:
Cleanse – gentle exfoliation.
Peel – relaxing resurfacing.
Extract – remove debris from pores.
Hydrate – nourish skin with intense moisture.
Fuse – saturate the skin with antioxidants.
Protect –  peptides maximise your glow.
When compared to pretreatment tissue, HydraFacial treated tissue demonstrates significant increases in epidermal and dermal thickness, as well as increased fibroblast density. Such positive increases then resulted in a confirmed activation of the reparative process in the skin.
Repeat treatments will help to achieve even more dramatic and ultimately longer lasting results, achieving a consistent improvement to skin health.
What happens on the day of treatment?
- Following your consultation, a medical questionnaire will be filled out which will deem whether you are suitable for treatment as some skin types may not be suitable.
- A series of before pictures will also be taken to allow us to compare the outcome of your treatments to ensure we reach your desired result. 
- Your skin will then be cleansed and the Hydrafacial will begin.
- The treatment should last around 60 minutes and should be found relaxing.
- Following treatment your skin will be glowing and smooth.
- As your pores will be open at the point we ask that you refrain from apply anything to the area for at least a few hours.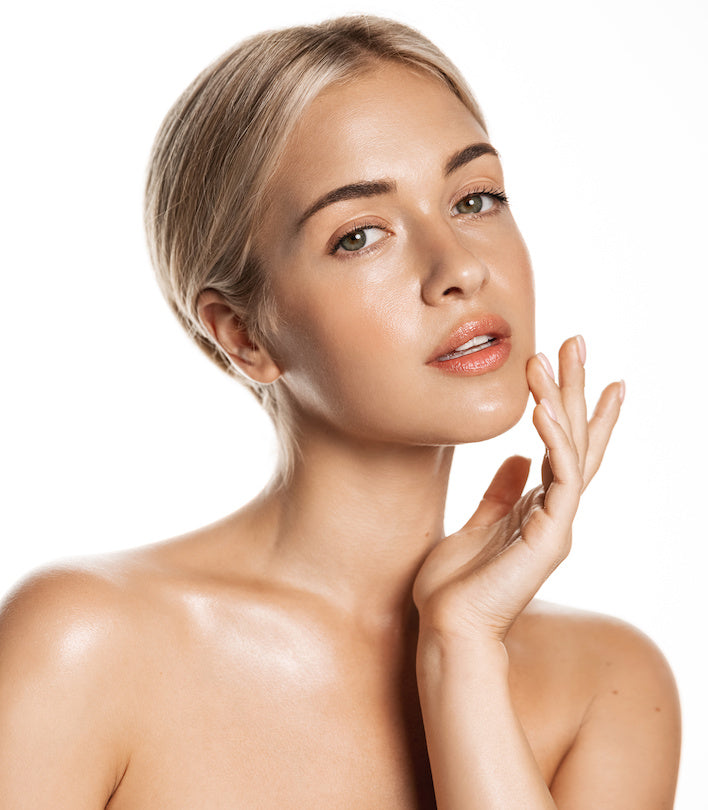 Hydrafacial
Before and After






"Hydrafacial follows a 3 step process to effectively clean, exfoliate and hydrate your skin. This innovative technology can help treat a range of skin conditions including acne and dryness"
Dr. Rosh
As seen in
Frequently Asked Questions
A hydra facial should take around 60 minutes.

Reclaiming your skin is not a limiting experience and, so, HydraFacial can be enjoyed by everyone. Regardless of skin type or age.

The HydraFacial treatment itself is an extremely relaxing experience, one that you will enjoy! The results are long-lasting and there are no discernable side effects, discomforts or downtime associated with the treatment. Overall, it is the ultimate facial for relaxation whilst still providing instant, discernible, results.

The affects of a hydra facial should last around 4-6 weeks.

You should expect to feel refreshed and left with glowing skin.

In some cases you may experience redness from a hydra-facial however this should subside after a few hours.
Book A Consultation
If you would like to find out more about our treatments or memberships then please do not hesitate to get in touch with us. Please telephone, email or complete the form below.