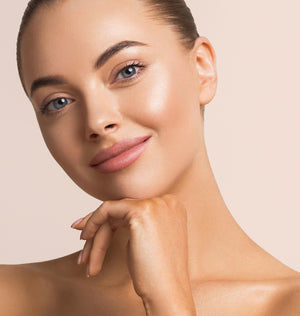 Harmony CA
Dermal filler for skin tightening
What is Harmony Ca?
Like most facial fillers, Harmony Ca is utilised best in correcting facial deficiency and the restoration of facial volume. Comprising of cross linked chains of hyaluronic acid and calcium hydroxyapatite microspheres, Harmony Ca promotes a natural generation of endogenous collagen.
The two active ingredients within Harmony Ca act as a natural skin booster in comparison to other fillers. This works by increasing skin hydration which in turn reduces the appearance of fine lines and wrinkles. This is most popular with people over the ages of 30 who need are in need of a refresh. This filler can be used in various areas of the face. The use of Harmony Ca on the jawline/jowl area results in a smoothing/staightening appearance. This has a youthful effect which many people strive for. Harmony CA can also be used on the cheeks, marionette lines and nasolabial folds.
The treatment should take around 20-30 minutes with results lasting along as 18-24 months - this is attainable once a level of maintenance is reached. This is where you reach an attainable level and we keep you at this rather than encouraging further treatments. This will be discussed with your practioner whereby a personalised treatment plan is created.
Why choose Harmony Ca?
Harmony Ca is one of the newer dermal fillers on the market with added affects compared to other brands. It is usually preferred for people over the age of 30 or someone who would benifit from skin laxity/hydrational improvement.
Other reasons which you should choose Harmony Ca includes:
- Harmony Ca provides a strong volumising lifting effect
- Acts as a skin booster
- Can reduce wrinkles and fine lines
- Fast acting
- Provides collagen regeneration
- Non-animal origin hyaluronic acid
What happens on the day of treatment?
- Following your consultation, a medical questionnaire will be filled out which will deem whether you are suitable for treatment. 
- A series of before and after pictures will also be taken at various angles and expressions. This will therefore allow us to compare the outcome of your treatments to ensure we reach your desired result. 
- Your skin will then be cleansed and a numb cream is applied to the area. Numbing cream is proven to reduce pain from filler by 60% when a needle is used.
- However the same can not be said for the cannula method.Whether a needle or cannula is used will depend your own facial structure.
- Following the procedure you may feel tender to touch and may possibly experience swelling and redness. This will subside over the following days however over the counter pain relief and arnica cream may be applied.
- We also ask that you refrain from any physical activity for 24 hours and avoid extreme heat, including hot tubs and saunas. It is also advised to avoid make up on the area for 24 hours as this could lead to an infection. 
- You will then receive a follow up phone call 2 weeks prior to treatment to ensure you are happy with the treatment.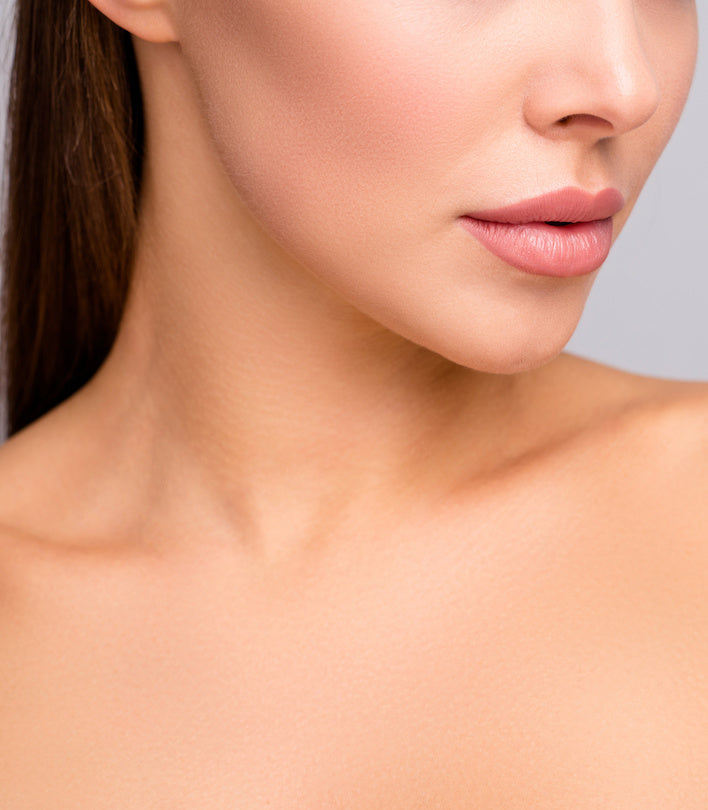 Harmony Ca
Before and After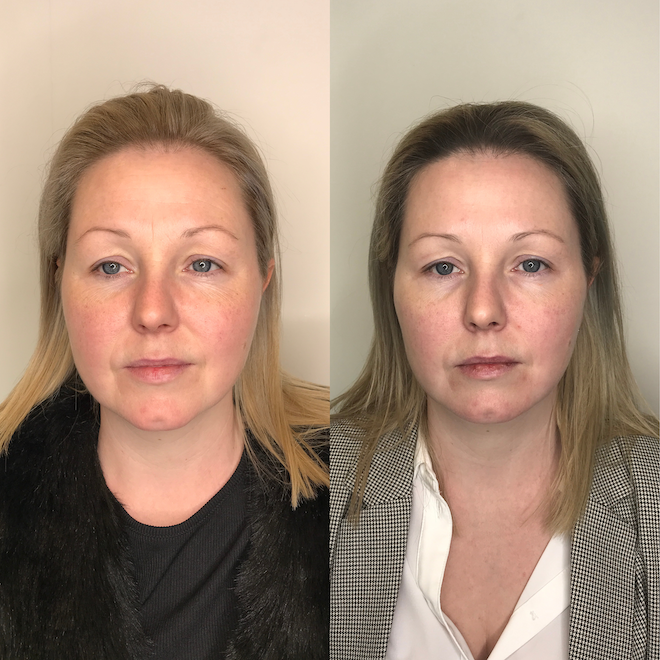 "Harmony Ca is a revolutionary filler which contains calcium hydroxyapatite. This acts to cause skin rejuvenation and a skin booster and is proven to provide astounding results for ageing skin"
Dr. Rosh
As seen in
Frequently Asked Questions
Harmony Ca is a hybrid dermal filler which also contains calcium hydroxyapatite. This acts as a skin booster which can reduce wrinkles and fine lines.

Harmony Ca can either be injected into the skin with a needle or a cannula will be used. Which method you will receive will entirely depend on the treatment you are having and also your own facial structure.

Harmony Ca is different to other fillers due to the presence of calcium hydroxyapatite.

Some patients experience bruising or redness immediately after the injection. Those effects should last for only a couple of hours. This can be minimized by holding pressure over the areas injected if a bruise or immediate swelling occurs.

There is a relatively low down time with any dermal filler. Bruising or swelling may be present in some people however this will subside quickly.

You should expect a refreshed look from Harmony Ca with more definition and shape to your face.

Harmony Ca can be used to balance facial symmetry and restore lost bone structure.

KLNIK offer Radio Frequency, HIFU and laser ResurFX. The quickest tightening would be from fillers as the result with Harmony CA is instant but also progressively works with your bodies collagen over a longer period of time. HIFU treatment conducted 2 weeks prior to Harmony CA would provide an even longer lasting result for skin tightening.

It is always important to do your research when looking for an injector. Dr Rosh has over 18 years experience in the industry and so you are in trusting hands.
Book A Consultation
If you would like to find out more about our treatments or memberships then please do not hesitate to get in touch with us. Please telephone, email or complete the form below.