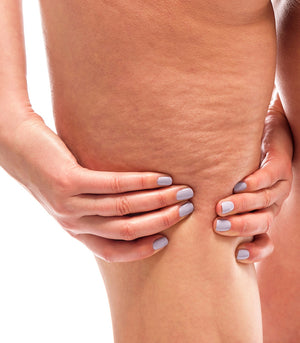 What are stretch marks and what can we do to treat them?
A stretch mark is a type of scar which is caused by the stretching of the skin. The fibres of collagen and elastin within the skins structure rupture, giving indented streaks within the skins surface. Although stretch marks are extremely common, especially after pregnancy, many people look for ways to reduce them!
At Klnik we have a number of way to do this. These include:
Harmony CA - this is a hybrid of dermal filler containing the compound calcium hydroxyapitete which acts as a skin booster
PRP - Also known as protein rich plasma, is a method in which your own cells are injected to the area which promotes healing.
Micro needling - causes micro holes within the surface of the skin promoting collagen production.
Profhilo - injectable treatment made from hyaluronic acid which aids with laxity
M22 resurfacing laser - removes the top layer of skin causing skin rejuvenation.
Stretch mark treatment
Before and After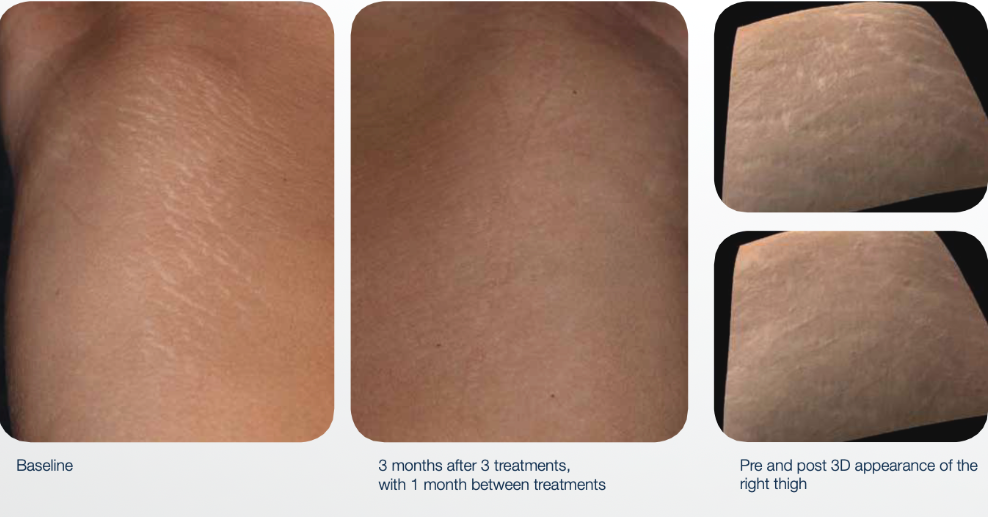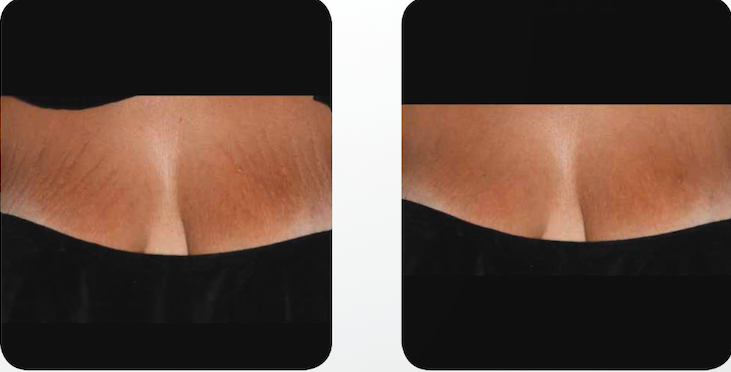 "Stretch marks are a type of mark which are characterised as a streak across the skin. They appear when the skin rapidly stretches and shrinks, most commonly developed during pregnancy or extreme weight gain or loss. A multi treatment approach is best including laser, microneddling or prp to aid reducing the stretch marks"
Dr. Rosh
As seen in
Frequently Asked Questions
At Klnik we have lots to choose from. It can depend on the age, colour and severity of the stretch marks as to what we would recommend. Book a consultation with one of our specialists to find out which is right for you.

Typically as stretch marks are deeper in the skin you may have redness for 1-2 weeks after treatment. Your aesthetician will advise as the needles may increase in depth each time, leaving a longer down time. It is important to follow aftercare really well when the skin is broken. This will be applying the recommended serums for maximum absorption with clean hands periodically throughout the day.

All of the treatments that we offer for stretch mark removal can be combined with topical anesthetic to improve the sensation. The laser also has a cooling attachment to reduce the feeling of heat on the skin.

We can successfully treat pink or white stretch marks.

Pink stretch marks are easier to remove and take less sessions, they have an active blood supply and are still in the body's natural healing process. White stretch marks are usually older and have finished healing and have now formed a scar. In this case the treatment has to be more aggressive to get a collagen response to restart the healing process again from the body. The younger the patient the better the results as there is typically more collagen to work with. 

Results can be seen from 6 weeks after your first session with pink stretch marks. White stretch marks may take 3-6 sessions before seeing a substantial change.

Redness, swelling and irritation are normal side effects whilst the skin is healing.

Very occasionally, clients prone to pigmentation may find slight discolouration on the treatment area. This is rectifiable with prescription products. 

It does vary per treatment. Generally you will need to avoid heat and water in the area for 24-48 hours as the skin may be broken. You will need to apply the aftercare serums regularly with clean hands to avoid infection. The serums will increase collagen production and be more absorbable into the skin after treatment for several days.

It is important to avoid tight clothing for 1 week in the treatment area. As well as avoiding sun exposure for a minimum of 2 weeks post treatment. If the skin is still dry to touch or the treatment is still noticeable on the skin you will need to leave longer before having sun/sunbeds.

Treatment intervals are client dependent but normally 4-6 week gaps are advised.

KLNIK has such an array of treatment options to meet your needs. Stretch marks can take time and benefit from a mixture of treatments, so why choose anywhere else?
Book A Consultation
If you would like to find out more about our treatments or memberships then please do not hesitate to get in touch with us. Please telephone, email or complete the form below.