What is migration?
Filler migration is defined by the movement of dermal filler from where it was originally placed. This is often seen in the Russian lip technique where filler is injected from the white lip to the red lip. Dermal filler follows the path of least resistance and so the filler moves along the path of injection forming a ledge above the red lip. This results in a fake look and people often look to add more filler to the lip to resolve this when this is in fact not the solution. 
The technique involved when administering lip filler is paramount as good technique can give volumized lips WITHOUT the migration or fake look. At Klnik, the method used depends on your own anatomy. Patients with flat lips will have the cannula method which involves placing filler through one incision point at each corner of the lip. This method causes minimal bruising/swelling, if any and ensures no migration takes place. However, if your lip anatomy leans forward it may be more effective to use a needle. Although this does causes greater trauma to the lip this can have a lifting affect which will be more beautifying to the patient. 
Migration can be corrected by a dissolving treatment. A small test patch will be given to ensure you do not have any allergy to the solution. Although you will see an improvement after a few days, some thicker fillers can take up to two weeks to full dissolve and in some cases, may need a secondary dissolve. 
Hyalase can be used to correct:
- Hip dip filler
- Lip filler
- Tear trough filler
- Cheek filller
- Chin/jaw filler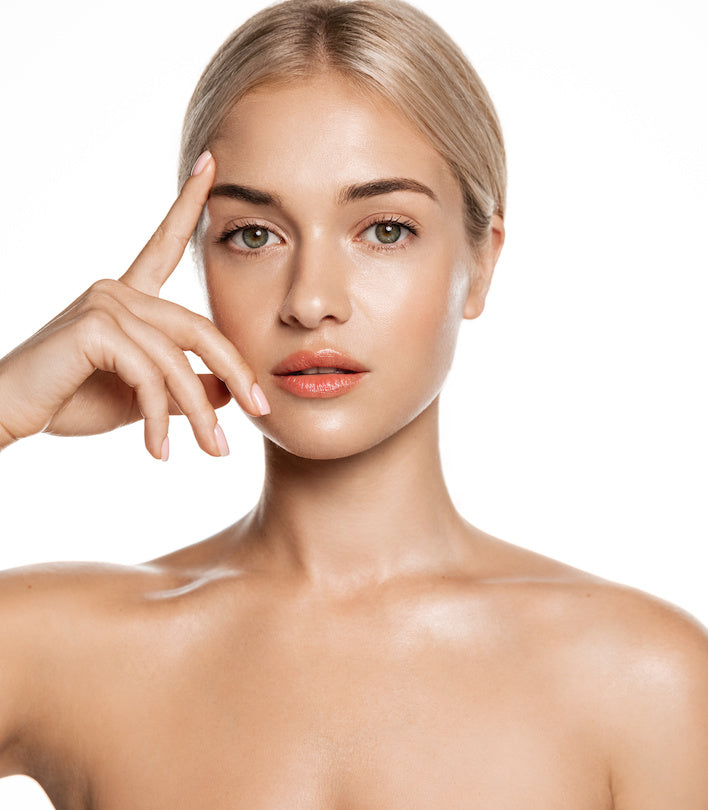 Migration treatment
Before and After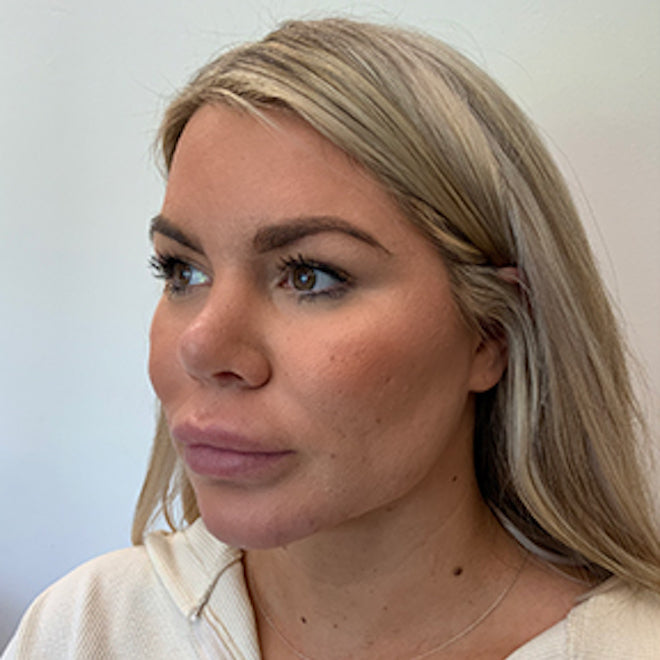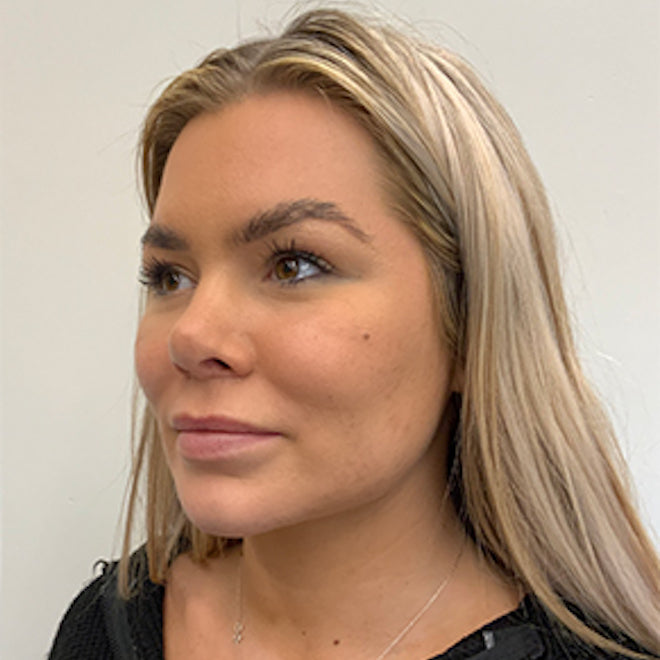 "Filler dissolve is an art and a skill whereby I aim to diminish only poorly placed filler not the whole quanity. When carried out in such a way the patient is often happier after the dissolve before the refill than before! Please consider KLNIK before considering cheaper alternatives who can over dissolve the area and potentially dissolve your own collagen with the filler"
Dr. Rosh
Hyalase - filler dissolving procedure
As seen in
Frequently Asked Questions
Swelling is the main side effects but it does dissipate very quickly, usually within a few days. Bruising is less common but can occur. The area can be red, tender or slightly itchy following the procedure.
Some medications can react with filler dissolving injections, so it is important to speak to the Doctor about any medications that you take – including anti histamines, commonly taken for allergies.

Prices start from £395 per area. This will be discussed within your consultation.

Dr Rosh doesn't believe in completely removing all filler from the area in which he is dissolving. He will focus on the areas in which the filler has been over filled/has migrated and will leave some volume.

Yes, most clients just experience swelling and bruising. However, it is possible to have an allergic reaction so it is always important to have a medical professional administer the treatment and have a skin test first. If you were to react to the allergy test prior to treatment unfortunately we would not be able to use this dissolving method.

You can expect your filler to dissolve at a fairly fast rate with the full effect to be seen in 2 weeks.

Dr Rosh recommends 2 weeks between dissolving and refilling. However in some cases the refill can be done after a week but this needs to be discussed with him before hand.

Some patients experience bruising or redness immediately after the injection. Those effects should last for only a couple of hours. This can be minimized by holding pressure over the areas injected if a bruise or immediate swelling occurs.

Dr Rosh does not recommend treatment if you are pregnant or breastfeeding.
Book A Consultation
If you would like to find out more about our treatments or memberships then please do not hesitate to get in touch with us. Please telephone, email or complete the form below.