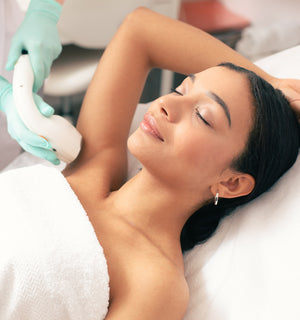 Hyperhydrosis
Increased perspiration
What is hyperhydrosis and how do we treat it?
Hyperhidrosis is a condition which present as excessive sweating - even without vigorous activity and so can leave people feeling uncomfortable and embarrassed. This condition is often localised to the under arm however it can be generalised to the whole body including the hands and scalp. The general cause is unknown, however it is thought to be exacerbated by anxiety.
At Klnik we have just the treatment to aid with your condition. For hyperhydrosis localised to the underarm, we can provide a treatment called Miradry. This works by destroying the sweat glands in this area therfefore reducing perspiration in this area.
Botulinum toxin can also be used to reduce sweating - this works by blocking the signalling between receptors and sweat glands. However, this gives temporary results in comparison to Miradry treatment.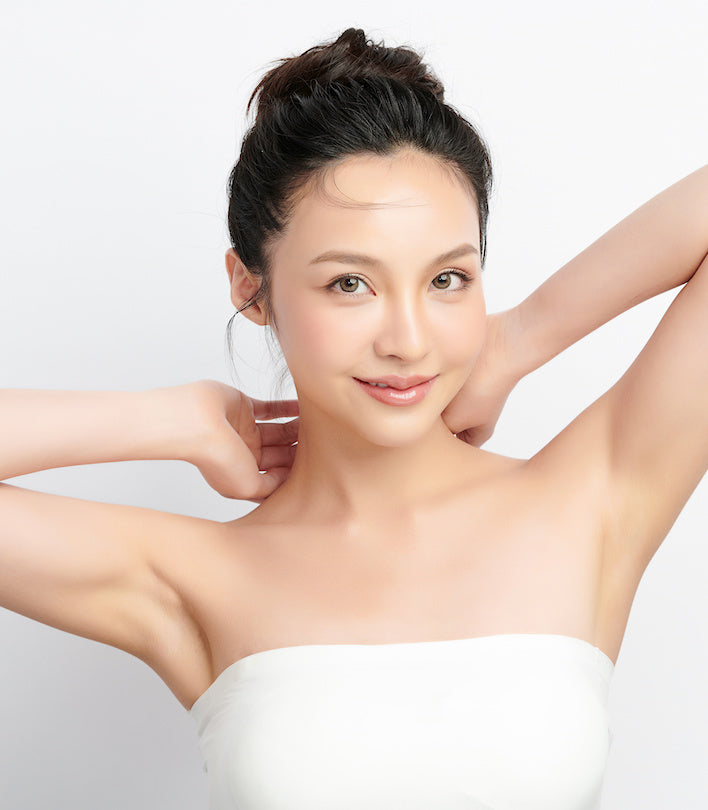 Hyperhidrosis
Before and After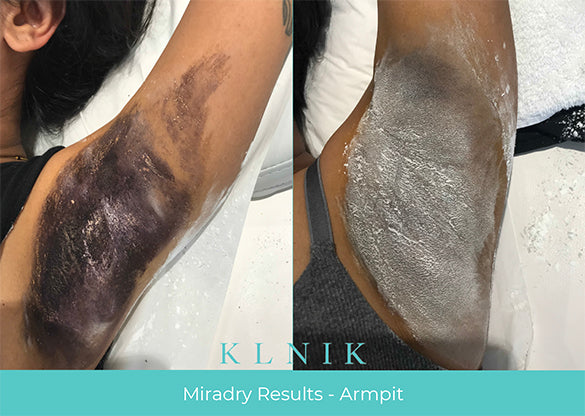 "Hyperhidrosis is characterised by excessive sweating which can affect localised areas or the whole body. Although there is no cure for the condition there is a number of treatments that lessen your symptoms. We provide botulinum toxin and the revolutionary Mira Dry to help you. "
Dr. Rosh
As seen in
Frequently Asked Questions
Hyperhydrosis is a condition in which you sweat excessively - this can be managed with treatments such as Miradry and botulinum toxin injections.

Due to the vast amount of anaesthetic injected into the underarm, the surrounding area will become swollen and tender. Most people return to work the following day however we do recommend you take it easy for atleast a few days.

Miradry treatment is a permanent sweat reduction procedure. You should have vast improvement after one session but some people opt for a second.

Miradry treatment takes a long while to get set up. You will therefore be in Klnik for a good few hours and so book time of work accordingly.

No. We do not advise you drive after your Miradry treatment and it should be arranged that someone collects you from your appointment. Due to the vast amount of anaesthetic used, your ability to move your arms will be limited.

Miradry treatment works by permanently removing the sweat glands through electromagnetic energy.
Book A Consultation
If you would like to find out more about our treatments or memberships then please do not hesitate to get in touch with us. Please telephone, email or complete the form below.