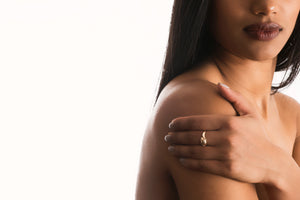 Aqualyx
Fat dissolving injections
What is Aqualyx? The fat dissolving treatment
Here at KLNIK we offer a variety of solutions for body contouring including Coolsculpting, HIFU and Aqualyx non surgical fat removal. Aqualyx fat dissolving has become a popular treatment for those looking to reduce stubborn pockets of fat tissue with little down time.
Aqualyx is a aqueous solution containing the active ingredient, deoxycholate. This molecule has the ability to dissolve fat cell membranes in turn causing fat cell reduction. The fatty acids released in this process are then naturally removed by our natural metabolic processes. Deoxycholate is found naturally occurring in our liver and is therefore deemed safe and non-toxic to the body. This treatment leads to the permanent reduction of fatty tissue and so the area will not return back to its previous state. 
Aqualyx is administered by injection into the desired area by a medical professional which then allows the deterioration of fat cells in a localised area. This treatment is therefore great for removing fatty areas in which you wouldn't be able to specifically target with going to the gym and leading a healthy life style. 
The number of treatments you will need will vary person to person and so it is important to have a consultation with one of our medics. Often this is decided once the first treatment has undergone and so we can see how you respond to the aqualyx treatment. The ideal candiate for Aqualyx is a person with adequate skin laxity. As the presence of fat causes the skin to stretch it is important that the laxity reappears to reduce the possibility of sagging skin once the fat has dissolved. The treatment is therefore intended for use on people between the ages of 18 to 60 years old however this can vary. Aqualyx is also to be avoided by women who are pregnant and breastfeeding and is also not recommended for people who have been diagnosed with lipodystrophy or are immunocompromised for any reason including type 1 diabetes. 
What will happen on the day of treatment?
- A consultation with one of your professionals is a vital part of our Aqualyx treatments
- A full medical questionnaire be completed which allows us to make sure that you are suitable for the treatment
- The desired area will then be marked out and the solution will be mixed before being injected to the area
- A numbing cream can be applied on request however this can promote bleeding and therefore bruising
- After the treatment a small massage will be given to the area to ensure the even distrubution of the product and this should be repeated for the days following your procedure
- Tenderness of the area is often expected with the occasion of brusing and swelling
What are the benefits of Aqualyx?
- Aqualyx can be used in many areas of the body. The most common areas to be treated include the double chin and stomach however this treatment can be used wherever desired. Other areas inclusing bingo wings, thighs, love handles, back fat and bra fat.
- Aqualyx has been on the market now for over 10 years and has proven popular in the reduction of hard to move fat pockets this makes the treatment dramatically less invasive of other treatments the market.
- The treatment gives the ability to treat specific areas that cant be targeted by exercise 
- Cheaper than other fat removal treatments such as liposuction 
- Safe/tried and tested 
- Long lasting results
- Suitable for both men and women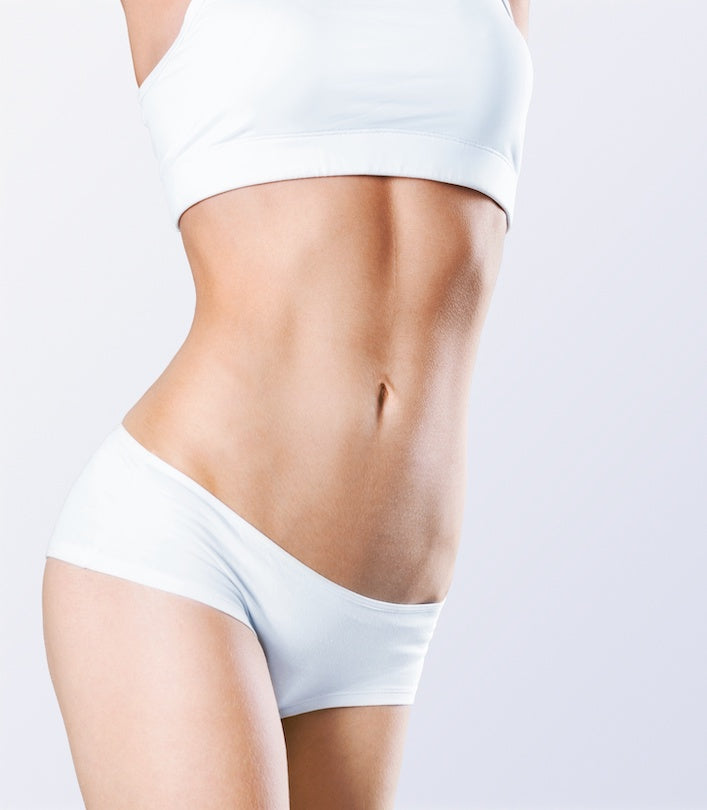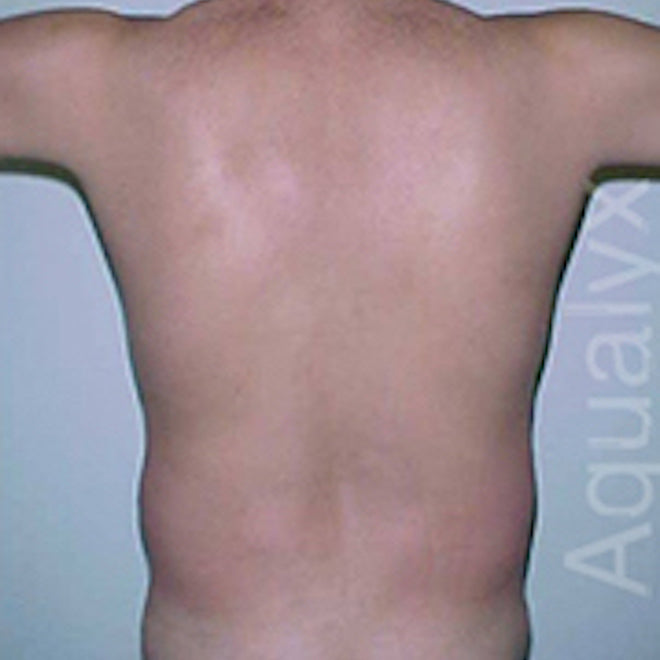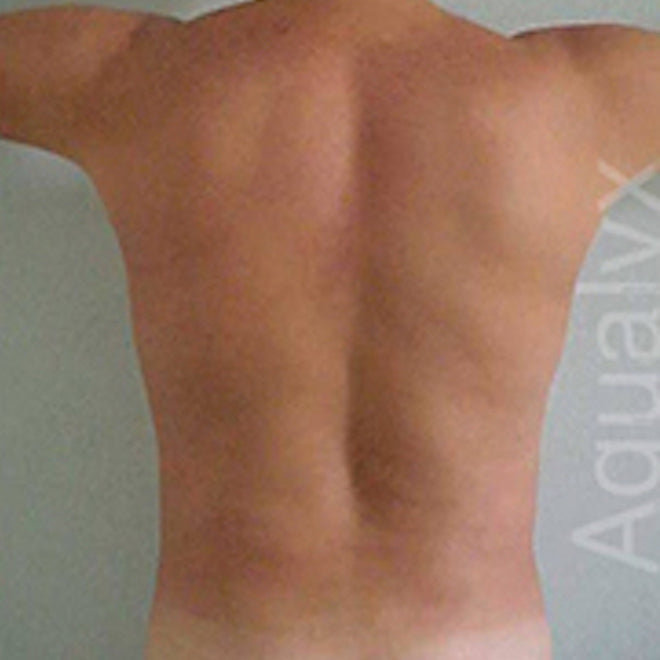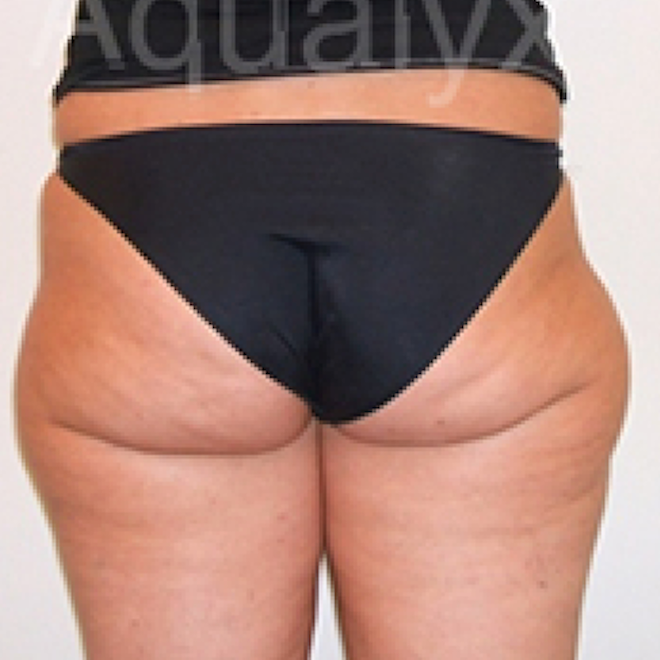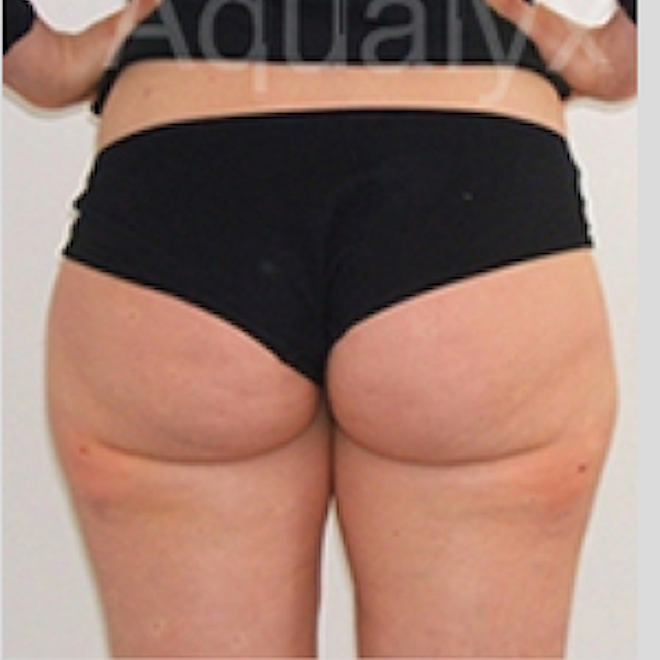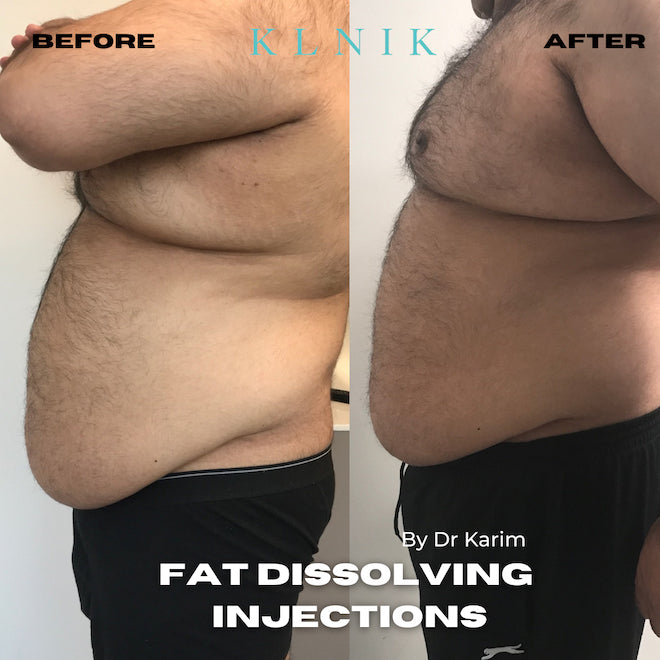 "Aqualyx is an effective treatment, administered by injection allowing for specific fat reduction. With minimal downtime and relatively fast results, aqualyx is the perfect treatment to get you feeling your best"
Dr. Rosh
Aqualyx is a popular non surgical fat dissolving treatment.
The procedure involves multiple injections being adminsitered into the targeted area to safely break down and reduce the fat cells in that specifc body part. Your body will then naturally discard of these dissolved fat cells in the recovery period of the treatment.

Typically 1-6 sessions are needed 4 weeks apart for optimal results. However, the specific amount of sessions required will be discussed within consultation with our Doctor.

Results will take 3- 6 weeks to appear. You will expect to see a reduction of fat mass in the area, creating a smoother, more contoured look to the body.

If a healthy diet and lifestyle is maintained post treatment, results are expected to be permanent. However, lifestlye factors may effect the longevity of your results.

Some patients may find aqualyx to be an uncomfortable procedure. However, we apply numbing cream to the area reduce discomfort. The injection also contains an anaesthetic to help numb the area during treatment.

Aqualyx is suitable for individuals over the age of 18 who are not pregnant or breastfeeding. Please book a free consultation with our Doctor for further guidance.

It is advised to avoid other fat reduction treatments, such as coolsculpting, on the same area for at least 3 month post Aqualyx treamtent.

The side effects of Aqualyx may include some slight swelling, tenderness and bruising in the treated area. These side effects will typically subside within a few days to a week after the treatment.

Fat dissolving injections are suitable to treat almost all stubborn pockets of excess fat. This includes: double chin, back fat, love handles, abdomen, knees, arm fat, plus many more. However, we do not treat the face, such as your cheeks, with Aqualyx.

Please get in touch for any further questions on the areas that we treat.
As seen in
Book A Consultation
If you would like to find out more about our treatments or memberships then please do not hesitate to get in touch with us. Please telephone, email or complete the form below.