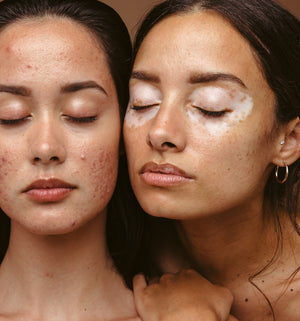 Obagi
Medical grade skin care
What is Obaji skincare?
Voted number one physician dispensed skincare brand in the world, Obagi is a brand dedicated to skin health with many ground breaking discoveries. The range offers a number of benefits such as reducing fine lines, the appearance of wrinkles and uneven skin texture. With the correct regime and your dedication we are able to combat active acne and acne scarring with only a few products. Obagi products dont have to be used to treat a problem and can also be used as a preventative measure for instance hydrating creams and exfoliators.
At Klnik we stock a whole range of Obaji products ready for you to take with you after your consultation. If there is a specific product we do regularly stock, please ask as we can order this in for you. Everyone is unique and so is our skin, so it is required you have a consultation with a member of our team prior to treatment. This will allow us to discuss your medical history, allergies and what you have been using for skin care previously. At Klnik we have had some amazing results when it comes to treating skin conditions. These include and are not limited to:
- Active acne
- Acne scarring
- Dry skin
- Oily skin
- Pigmentation
- Ageing skin
- Sentitive skin
- Sun damage
Why should you choose Obaji skin care?
- Gives long lasting results
- Treats a variety of skin conditions
- Medical grade so one of the best on the market
- Can be performed in the comfort of your own home
- Suitable for all skin types
- Can be personalised to you
- Hightly effective
What will happen on the day of treatment?
- Following your consultation, a medical questionnaire will be filled out which will deem if there is anything you are allergic too.
- A series of before and after pictures will also be taken. This will therefore allow us to compare the outcome of your treatments to ensure we reach your desired result. 
- A personalised treatment plan will then be created which will state the products you will use, how much you will use and how often.
- You will also be told do's and dont's to ensure you are getting the best out of your treatment.
- You will have regular check ups to ensure your skin is improving and our team are on stand by to assist with any queries you may have.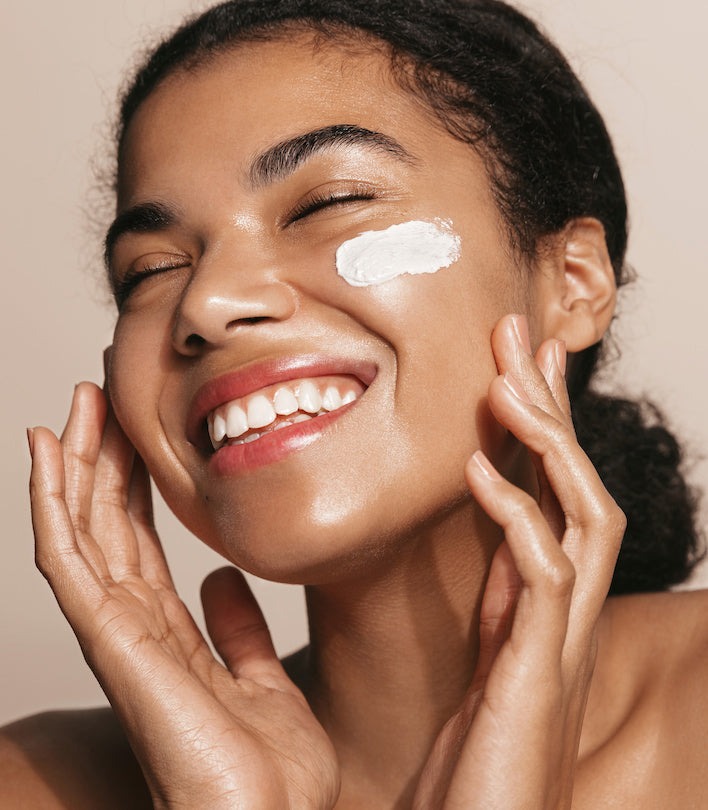 Obaji skin care
Before and After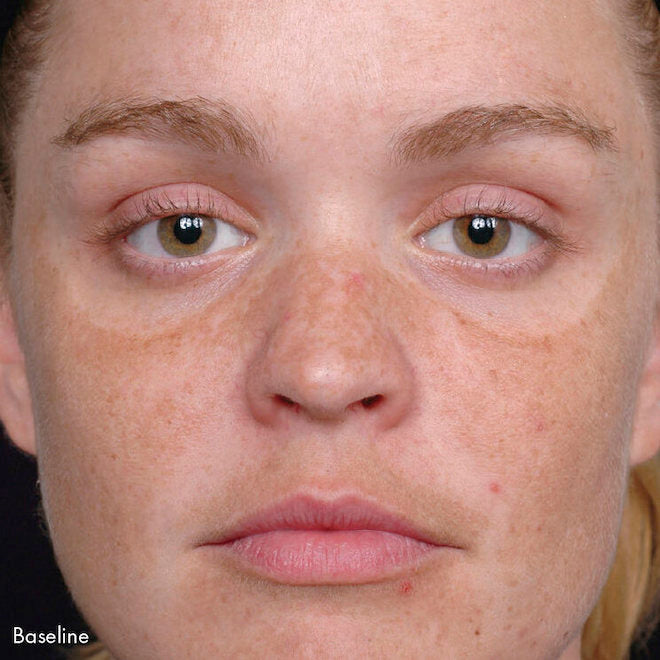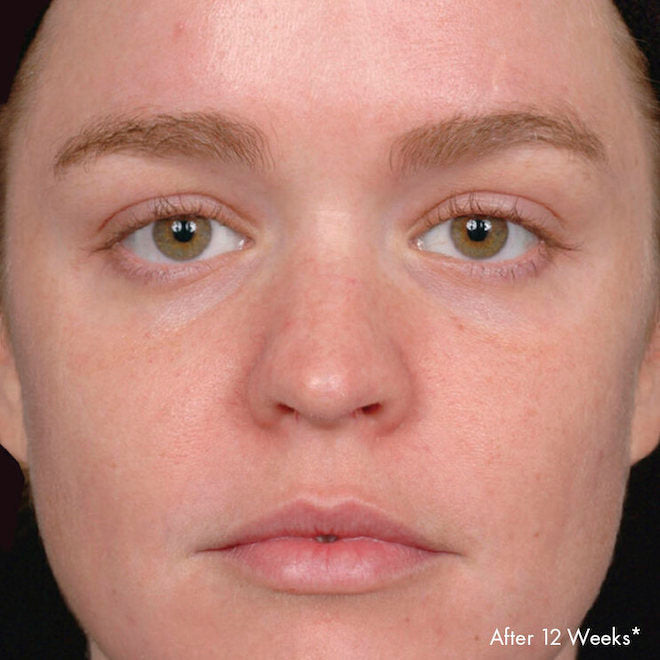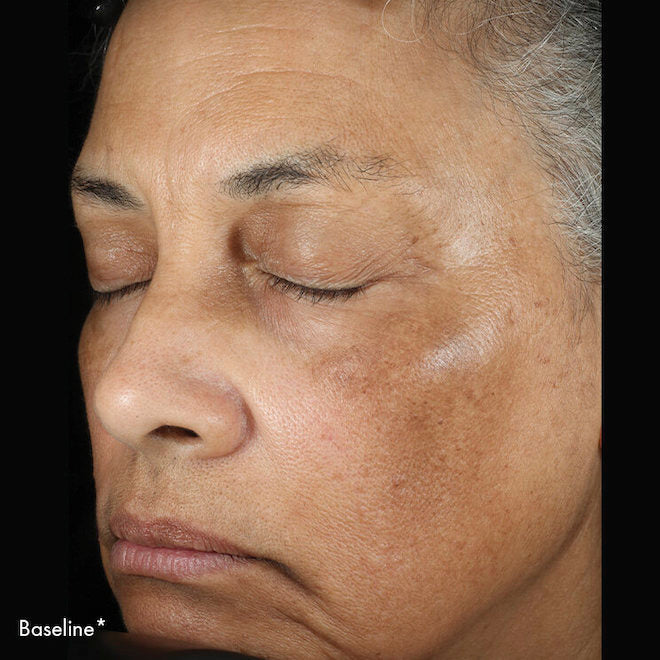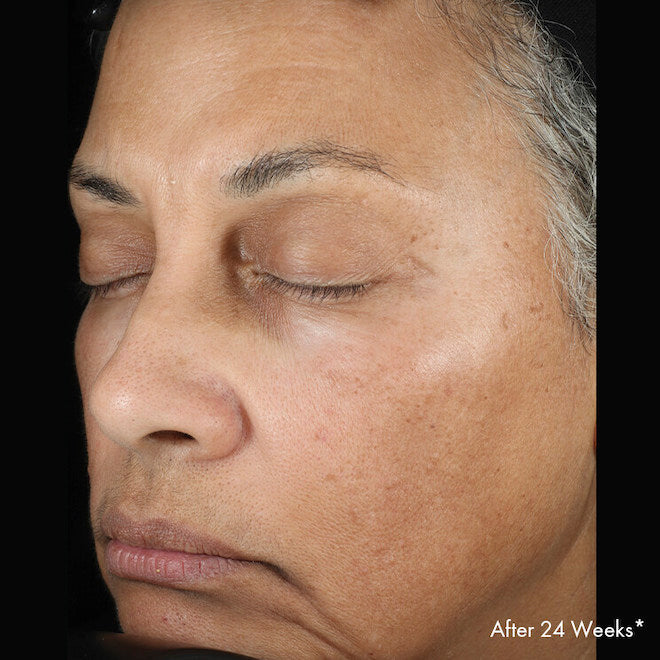 "Obaji skin care provide a range of medical grade products to treat various skin concerns and conditions. With the help of myself, my team and Obaji skin products we can have you looking and feeling your best"
Dr. Rosh
As seen in
Frequently Asked Questions
Obaji is a medical skin care range that began in 1988, with over 30 years of research and studies, you will struggle to find a more advanced skin care range. Obagi is designed to help minimise the appearance of ageing, acne, pigmentation and sun damage. You can feel and see results much faster than non-prescription products, as these are specially designed to be absorbed faster into the skin working with your skin's natural PH.

At Klnik, we offer a wide range of the Obaji skincare line, including cleansers, toners topical treatments and much more. We appreciate that every patient and their skin concerns are different, which is why we offer free consultations with our in house aestheticians who will guide you to pick the best range for your skin.

Yes, if you book a free consultation with one of our aestheticians they will help you to find the right products from our range.

Absolutely, the Clenziderm MD system is perfect for acne and oily skin.

A 3-step acne treatment made to help combat acne stop acne from forming by keeping the pores empty. The CLENZIderm M.D. uses clinically proven ingredients such as benzoyl peroxide and salicylic acid that help treat acne where it starts and help provide a clearer, brighter complexion.

Yes, these will replace your normal everyday skin care system. With a foaming cleanser toner, serums and moisturisers available, you can swap your skin care range over to a medically proven alternative

No, it must be purchased from an approved stockist such as KLNIK. In order to buy the products you must have a free phone or in person medical consultation to check your suitability.

Obaji Nu dermFX can be purchased online and posted to you from an approved retailer such as KLNIK. However, the prescription products will require a phone or face to face  medical consultation first.

Obagi clenziderm is a prescription strength product and is sold by approved retailers such as KLNIK. You will need a medical consultation prior to purchasing the products.
Book A Consultation
If you would like to find out more about our treatments or memberships then please do not hesitate to get in touch with us. Please telephone, email or complete the form below.