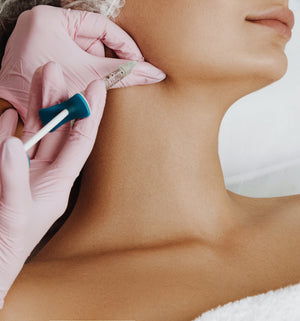 What causes a sagging jaw line and how can we treat it?
A sagging jawline is often a result of skin laxity within the area. This occurrs as a natural part of ageing where collagen is lost resulting in the reduction of skin firmness. Extreme weight gain and loss can also have an effect due to stretching the tissues within the area. Similarly to this, a build up on fat under the chin and jaw line can contribute to the appearance of a sagging jawline.
But what can we do?
Jaw line filler - filler can be placed along the jaw line to mask the appearance of sagging skin.
Radio-frequency - This procedure penetrates the deepest layer of the skin to give a lifting effect.
Dual high - using high intensity focused ultrasound to give lifting to the skin.
Coolsculpting - fat removal for under the chin
Aqualyx - for fat reduction in localised areas.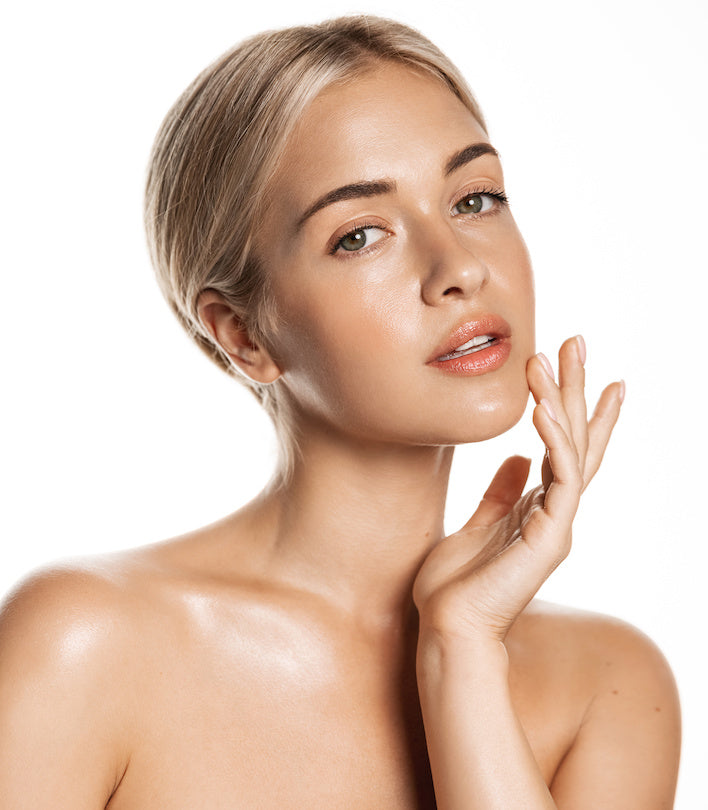 Sagging jawline
Before and After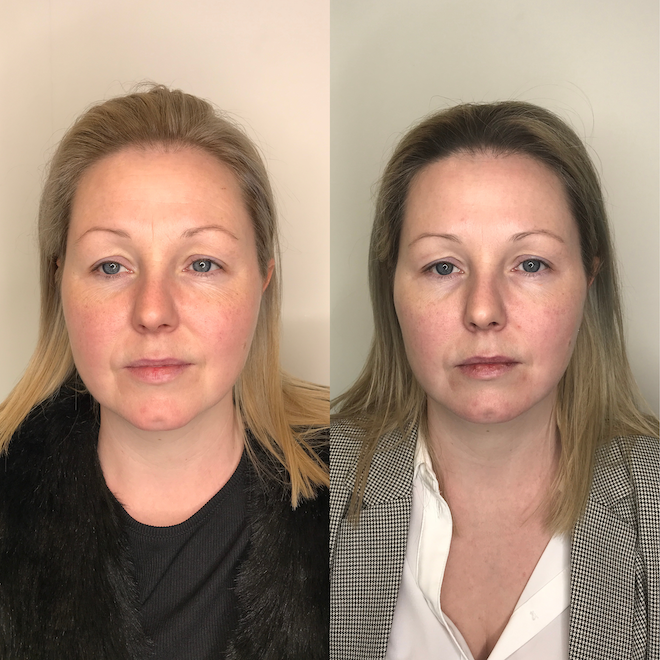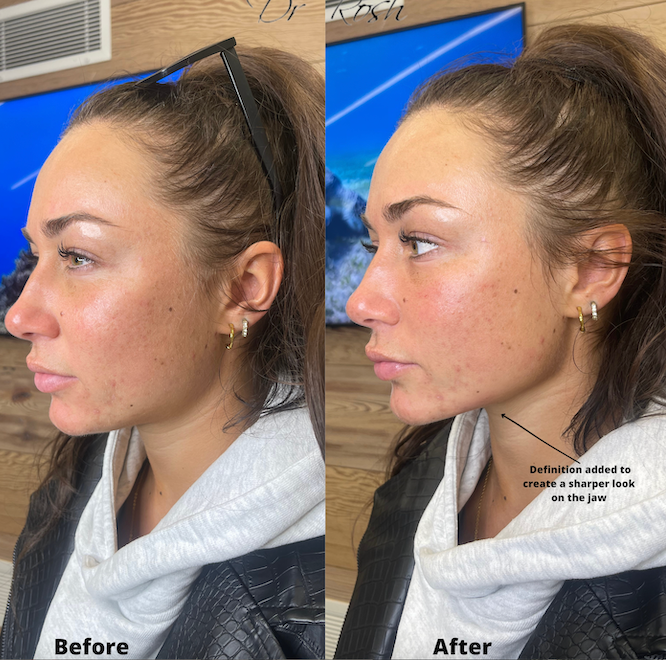 "A sagging jawline is a common insecurity amongst my older patients. At Klnik we have a number of treatments to resolve this including injectables and device based treatments "
Dr. Rosh
As seen in
Frequently Asked Questions
Typically it will last 12- 18 months, but this depends on lifestyle and how your body processes hyaluronic acid.

No, you can return to your normal activities post procedure, we recommend not to apply products for 12-24 hours as a precaution. Occasionally swelling or bruising may appear but this subsides quickly with good aftercare

In general jaw filler shouldn't hurt however it may feel uncomfortable at times with brief pressure and strange sensations. However due to a cannula being used, this reduces trauma therefore causing less pain

It is recommended to have a consultation to decide which treatment is the best fit for you.

The treatment with start at £395 and will depend on how many mls of filler you will need.

We recommend starting with a course of 6 sessions for face or body areas. Each time the percentage of collagen produced will increase. Top up sessions should be every 3-6 months to maintain the results you've achieved

Studies show that patients do increase in collagen due to radio frequency. Age, ethnicity and gender will all play a part in the effectiveness of the treatment.

Technically results are permanent as the treatment will stimulate new collagen cells to be produced. However, we are also ageing, especially after the age of 30 we lose 1% of our collagen a year. Therefore, for your results to last top up session every 3-6 months will continue to replace the collagen you are losing through ageing and sun exposure etc. A healthy diet and lifestyle will prolong results further.
Book A Consultation
If you would like to find out more about our treatments or memberships then please do not hesitate to get in touch with us. Please telephone, email or complete the form below.