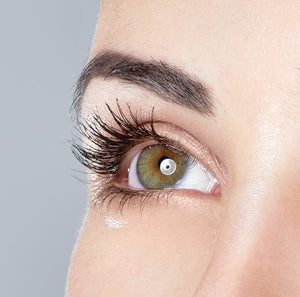 What is tear trough filler?
Dr Rosh and his highly skilled team of medical injectors have ample experience in tear trough treatment. A technically skilled injector can help correct the appearance of sunken circles and a tired, worn out look.
The eyes are an area that really show tiredness and health. Tear trough filler can really boost the under eyes, smoothing out wrinkles, alleviating tiredness, to provide you with the appearance of youthfulness, vitality and health in an instance!
As we age fat tissue migrates downwards in the face due to gravity, we stop producing collagen and begin to lose it at rate of 1% per year. On top of this, between 25-55 years old we lose bone density at an average of 150 ml of skull bone. Collectively, this all adds to the ageing process, therefore, strategically placed filler rejuvenates the negative lines around the eyes, nasal labial and marionette. These key areas, when filled skilfully by a KLNIK injector, will enhance the profile and rebuild the volume lost in the face! Tear trough under eye filler is increasingly popular at our Manchester and London clinic for correction of a hollowed under eye appearance. We have many before and after's illustrating our natural approach to injecting. The brand of tear trough filler, the amount used and the way its injected is very important.
Unfortunately, some clients that have been to a less experienced injector may find they need dissolving first. If for example the wrong type of filler is used (leaving a blue/purple hue to the under eye), or too much is used (leaving puffiness), or lastly, if a poor technique has been carried out, leading to ridges being formed. At KLNIK we can work with you to provide a personalised analysis and achieve the most natural look to boost your confidence!
What are the benefits of Tear trough filler?
Tear trough filler is a highly advanced procedure, with over 2 decades worth of experience in injectables you know you're in safe hands at KLNIK. Dr Rosh is highly renowned for his 'less is more' signature technique to injectables. We only use tried and tested filler specifically made for tear trough procedures. KLNIK's signature procedure reduces puffy eyes, eye bags and dark circles without over filling the tear trough. All doctors and nurses at KLNIK are medically trained to dissolve filler should you have had it incorrectly placed by another injector. Other benefits include:
- Revitalised under eye area
- More youthful looking skin
- Helps with tiredness and the appearance of dark circles
- Reduces the look of hollowed eyes
- For the reduction of fine lines and wrinkles
- Low risk with an advanced trained medic
- Instant results!
- Suitable for men and women
What will happen on the day of treatment?
- Following your consultation, a medical questionnaire will be filled out which will deem whether you are suitable for treatment.
- A series of before and after pictures will also be taken at various angles and expressions. This will therefore allow us to compare the outcome of your treatments to ensure we reach your desired result. 
- Your skin will then be cleansed and a numbing cream is applied to the area. Numbing cream is proven to reduce pain by 60%
- In this case a cannula will be used with a small introducer which will pierce the entry point for the cannula to follow. The cannula is a blunt instrument and is therefore the safest method of filler administration and so the risks are reduced. This method also dramatically reduces the risk of swelling and bruising.
- Following the procedure you may feel tender to touch and may possibly experience swelling and redness. This will subside over the following days however over the counter pain relief and arnica cream may be applied.
- We also ask that you refrain from any physical activity for 24 hours and avoid extreme heat, including hot tubs and saunas. It is also advised to avoid make up on the area for 24 hours as this could lead to an infection.
- You will then receive a follow up phone call 2 weeks prior to treatment to ensure you are happy with the treatment.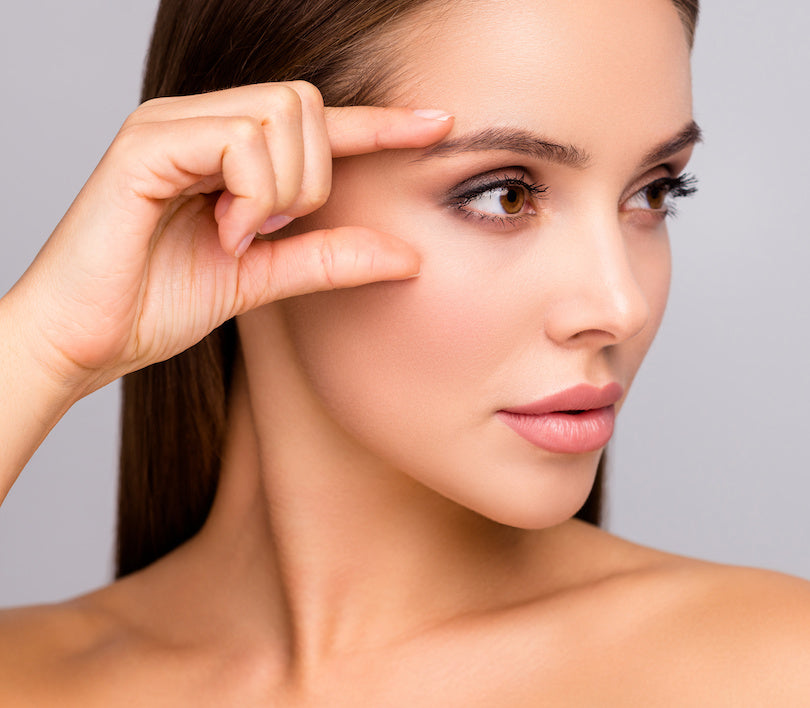 Tear trough filler
Before and After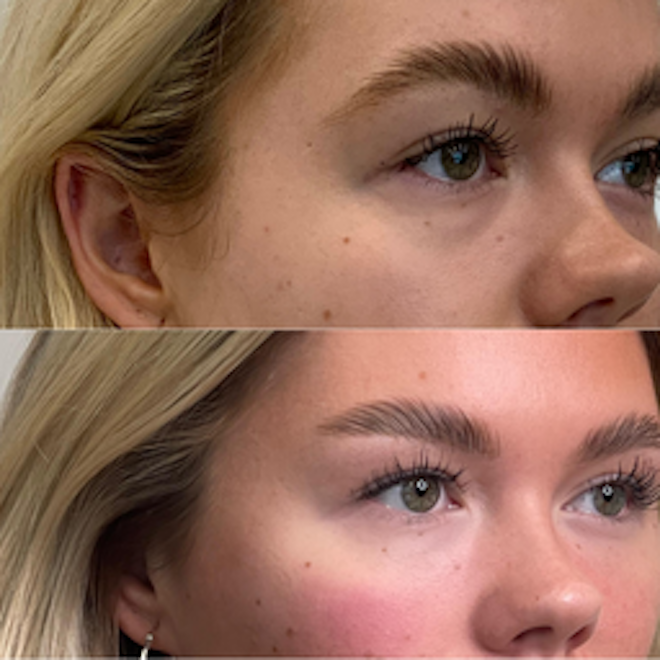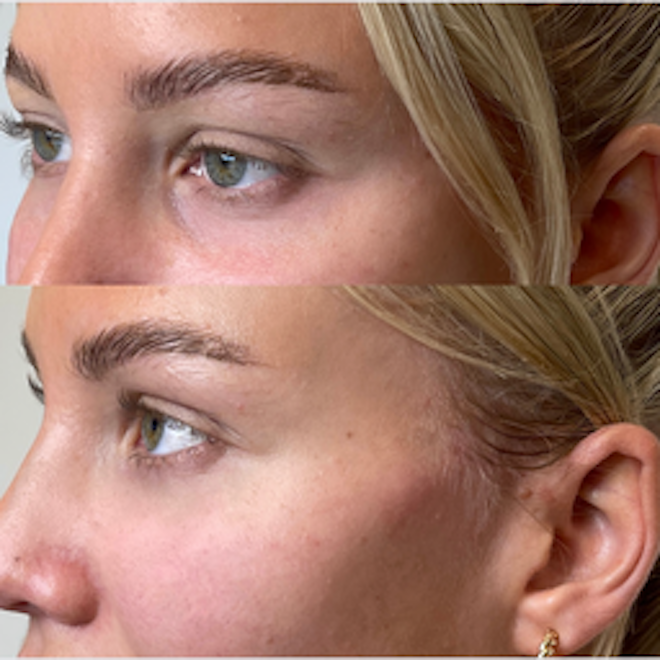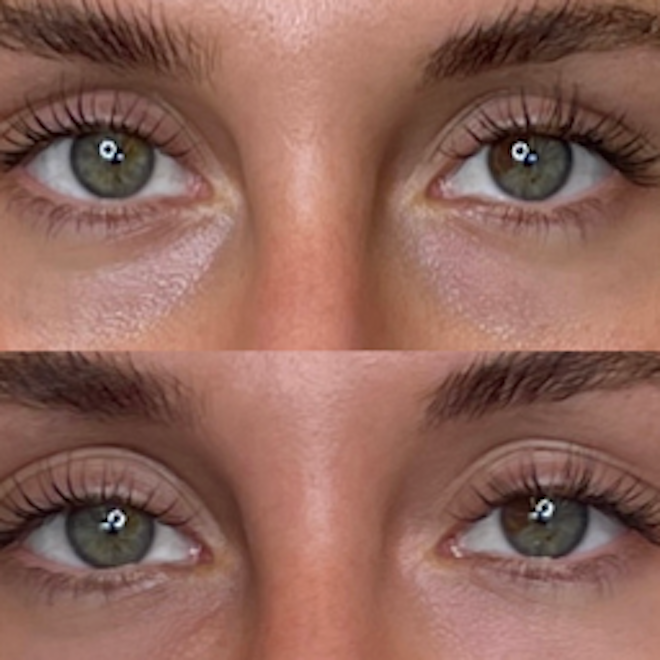 "It requires an extraordinary amount of precision, experience, and skills to restore a patient's sunken eyes every time.Tear trough rejuvenation should only be performed by experienced professionals as it's an area that can be botched and is exquisitely sensitive."
Dr. Rosh
As seen in
Frequently Asked Questions
The area will be numbed with anaesthetic cream prior to treatment to reduce discomfort. KLNIK medics use a cannula only to treat this area, reducing risk of side effects greatly (such as bruising) and making it a more comfortable treatment

The cost is typically £395 for tear trough.

Yes, tear trough filler creates volume between the thin skin on this area and the blood vessels below, by volumising this space, light hits the skin more smoothly and the blood vessels will appear deeper and less obvious.

Yes, it is a very popular treatment for both female and male clients. With age, collagen depletes leaving a hollow or uneven and tired look to the eyes. It is a very subtle procedure

Bruising is rare, however arnica gel may be applied to reduce the appearance. The area usually settles within 72 hours, during that time there may be minor swelling.

It is very dependent on the cause of the 'puffy eyes', as to the best course of action. Lymphatic drainage or IPL to destroy blood vessels first can be a better option. Eyes can look very uneven and filler can help to smooth areas that are hollow. An assessment with one of our medics would be advised to ascertain suitability for treatment.

Mild to moderate eye bags can be treated with filler, but this will need to be assessed by our medics here at KLNIK. Book a Free consultation online.

It is possible that you may experience slight swelling. However, it will be minimal compared to that of lip filler. Bruising is rare but possible.

KLNIK only use the most advanced filler, especially for such a delicate area. This area requires filler that is much thinner, attracts less water than other fillers (reducing swelling), allowing for a more natural procedure. Typically on the tear trough the filler used by Dr Rosh will be, Redensity 2 by Teoxane and Eyelight by Restylane.
Book A Consultation
If you would like to find out more about our treatments or memberships then please do not hesitate to get in touch with us. Please telephone, email or complete the form below.