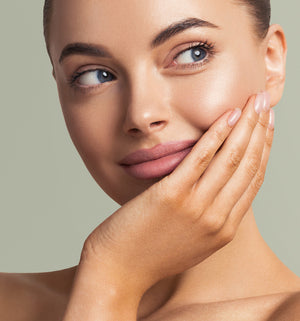 Skin Pigmentation & Sun Damage removal
For face and body
What is it? What is Skin Pigmentation & Sun Damage removal?
M22 IPL and Laser pigmentation removal is a popular treatment here at KLNIK. Freckles can appear on any area of the body and build up over the years with prolonged sun exposure and age. The most popular areas for treatment are the face, arms, hands, chest and back. If you are suffering with pigmentation, book a consultation at KLNIK. We can determine the best course of treatment for you based on the type of pigmentation you have.
Pigmented lesions can vary in size shape and depth therefore, assessment is necessary. The easiest type of pigmentation to remove is sun damage as it sits superficially on the skin, lasers and IPL can easily target the melanin in just a few sessions, causing it to shed, revealing a brighter, more even skin tone.
KLNIK also treat post inflammatory pigmentation, although it is much harder to remove, it is treatable, with a mixture of prescription strength products advised by Dr Rosh and M22 sessions. At KLNIK we have peels, lasers, IPL and creams to treat virtually all types of benign pigmentation.
The IPL and laser handpiece emits light which is attracted to the melanin inside the lesions. The lesion heats up and dries out, sometimes forming a scab, particularly superficial pigment. The natural skin renewal process causes the lesion to then shed over the following few weeks. Multiple sessions will be needed to create an even skin tone. The stronger the colour difference usually the better the chance of removal, as the melanin is distinguishable from the skin tone, making it easier for the laser and IPL to locate. 
If you would like a skin assessment by one of our experienced Consultants, book a consultation to check your suitability for IPL, Laser or one of our other pigmentation removal treatments.
What happens on the day of treatment?
- Following your consultation and test patch 2 weeks prior to treatment, a medical questionnaire will be filled out which will deem whether you are suitable for treatment. 
- A series of pictures will be taken to allow us to compare the outcome of your treatments to ensure we reach your desired result. 
- Your skin will then be cleansed and marked out. A white pencil will be used to cover any moles on the skin as we do not want the laser to affect them. 
- The procedure will begin and should take no longer than an hour. 
- It is important to apply suncream to the area post treatment. As a new layer of skin is exposed, it is important to keep it as healthy as possible. 
Benefits: What is Skin Pigmentation & Sun Damage removal?
KLNIK uses the M22 IPL and laser from Lumenis, allowing for the safe treatment of sun damage without effecting the surrounding skin tissue. The proven results can be quite dramatic after just one session, having appeared in over 80 peer reviewed papers. IPL and laser are a fantastic treatment to undo the years of sun damage and reveal more youthful, radiant looking skin. Other benefits include:
- Remove unwanted sun damage
- Even skin tone
-Rejuvinate damaged skin
-Undo Post Inflammtory hyperpigmentation (PIH)
-Remove signs of ageing
-Several treatment options available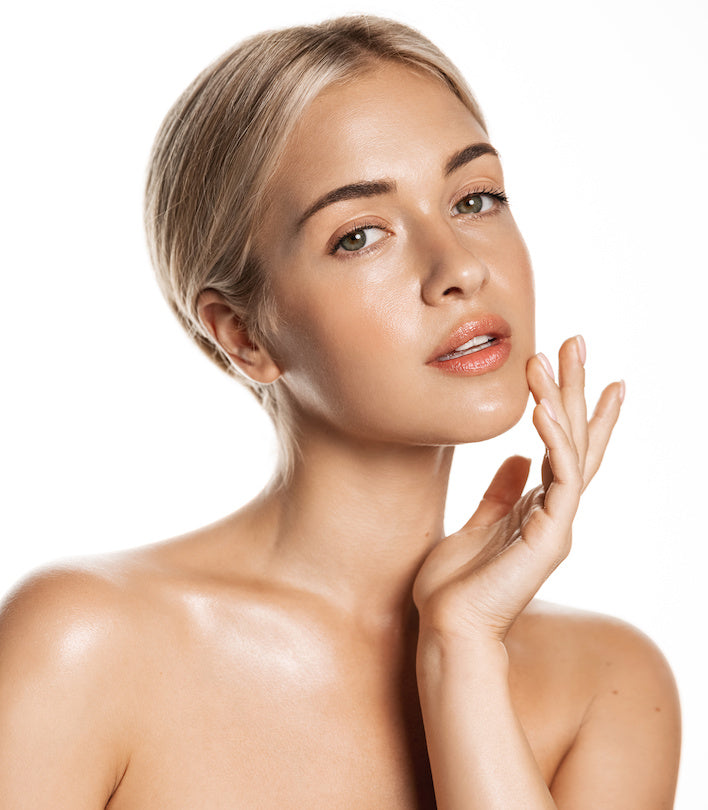 Laser pigment removal
Before and After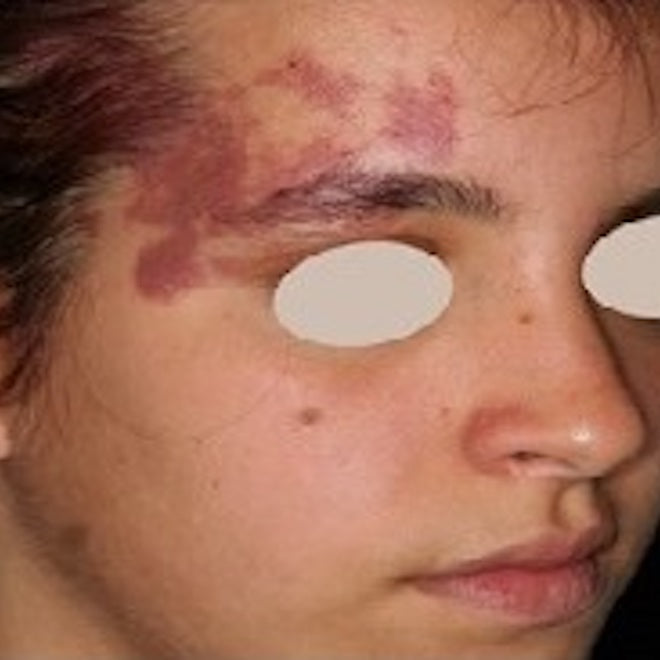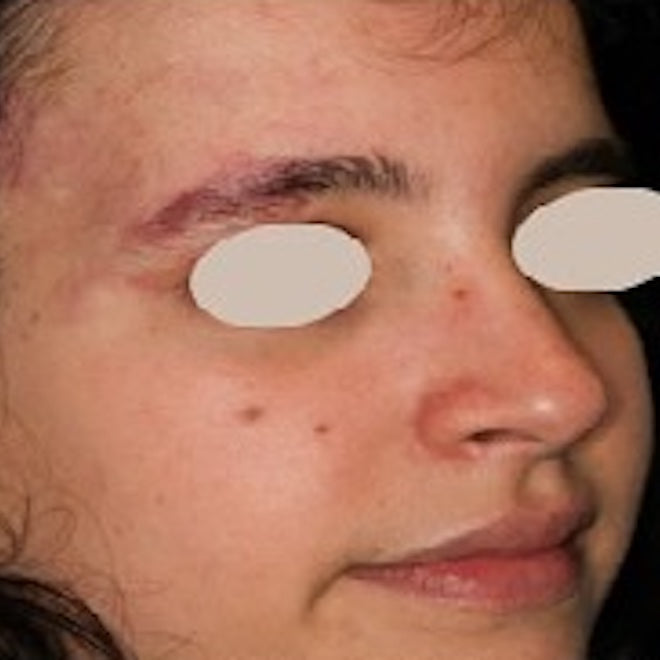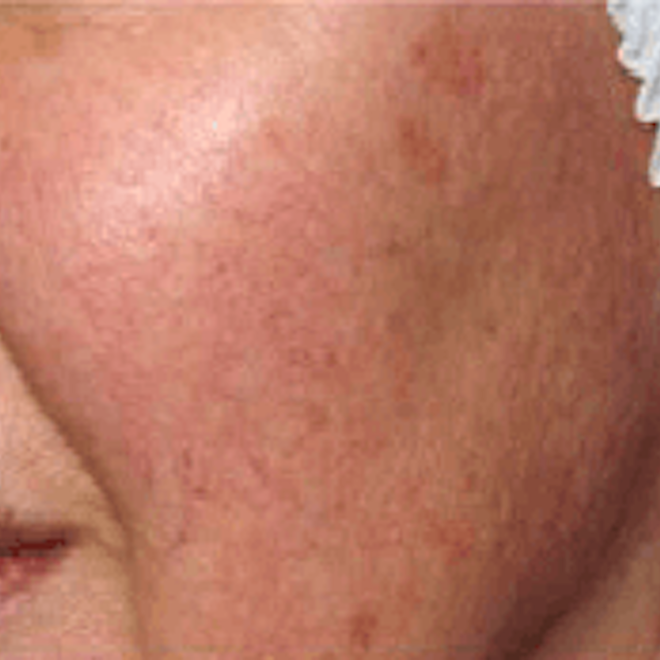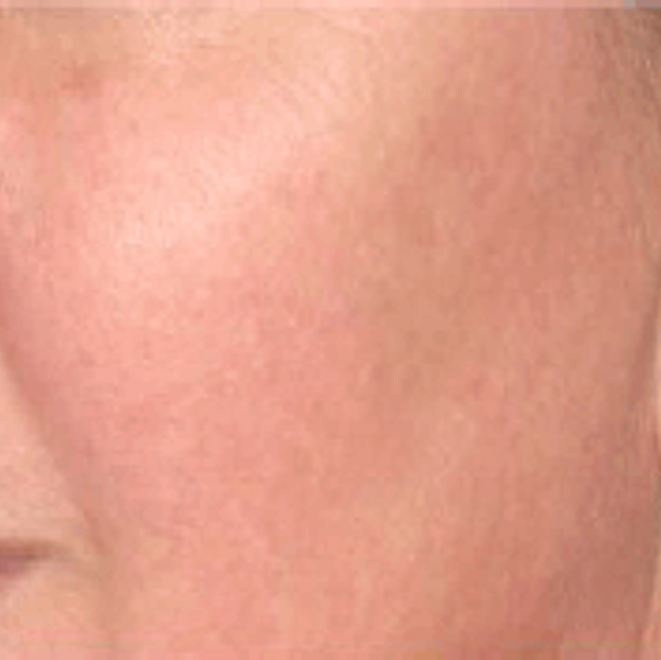 "The M22 laser has a multitude of uses including pigment removal. The laser targets pigmented areas which absorbs the light, later causing the pigment to diffuses"
Dr. Rosh
As seen in
Frequently Asked Questions
Typically, 3 sessions are recommended, however sessions can vary depending on skin type and depth of the lesion.

Yes, the pigment removed won't come back once its shed. However, continued sun exposure will create more melanin and will likely mean repeat treatments.

Results can normally be seen after the skin test and first session, it depends on the depth of the lesion/pigment.

Pigmentation removal with IPL is suitable only for Caucasian skin types. However, we do have creams and peels suitable for all skin types. The laser may need a skin test to determine effectivness. This will be covered in your consultation.

No, they will need to be seen by a Dermatologist as they may need monitoring and different more ablative lasers are usually needed for this.

No, you need to be at your natural skin tone, free from fake tan or real tan. Exfoliating prior to each session is recommended.

Hypopigmentation is a possible side effect if your skin is not at its natural colour at the time of treatment. It is a perfect treatment for winter or spring.

The area may feel sun burnt after the treatment, Aloe Vera can be applied to sooth the skin. Heat must be avoided for 48 hours on the area that has been treated (including exercise, baths, sauna, steam rooms and hot showers). It is also important to avoid friction and picking the area as this can cause pigmentation issues, for example strapless bras should be worn if the shoulders have been treated for 1-2 weeks. This is to allow the pigmentation to fall off naturally.

Some patients experience bruising or redness immediately after the injection. Those effects should last for only a couple of hours. This can be minimized by holding pressure over the areas injected if a bruise or immediate swelling occurs.
Book A Consultation
If you would like to find out more about our treatments or memberships then please do not hesitate to get in touch with us. Please telephone, email or complete the form below.